Los Angeles, California is a sprawling city with plenty to offer everyone. However, while it may be the perfect destination for people of all ages and from anywhere in the world, not just America, teenagers will find it especially entertaining.
With an abundance of exciting activities to get stuck into, the center of the film industry to explore, awesome amusement parks, stunning landscapes, and one of the best beaches in California to relax at, your teen won't be short of things to do.
In fact, the hardest part of traveling to Los Angeles with a teen is trying to narrow your itinerary down to a select few things.
To make sure you and your teenager don't miss out on the best attractions, we've put all the best things to do with a teenager in Los Angeles in one place.
If you're looking for the best things to do with your teenager this vacation, keep reading!
Explore The Movie Studios
Easily one of the best things to do with a teenager in Los Angeles is to explore one, if not more of the world-famous movie studios the city has to offer.
Offering teenagers and their families an insight into how all their favorite movies were made, Los Angeles has a range of different studios to check out.
From all the studios on offer, the best to check out first has to be Warner Bros. and Sony Pictures.
Both of these studios run daily tours that take tourists behind the scenes, giving them access to famous sets and costumes worn by their favorite actors and heroes.
Visit One Of The Many Theme Parks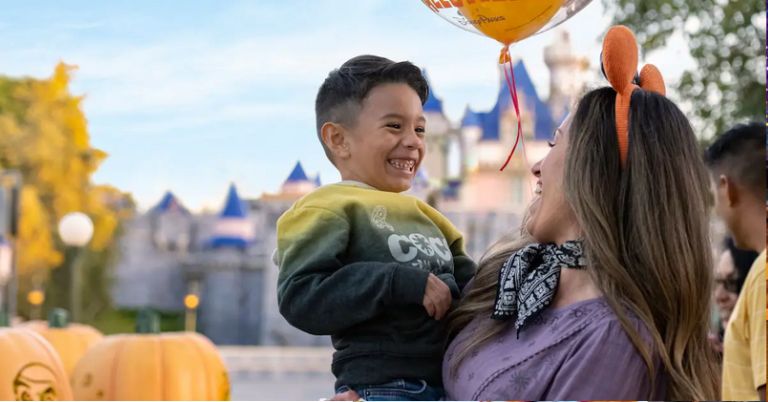 Los Angeles is famous for its exhilarating theme parks, from which there are many excellent options to choose from.
The best theme park for teenagers to visit is Six Flags Magic Mountain as it has more extreme coasters that are sure to get the blood pumping. It is at this park you'll find Dive Devil, Full Throttle, and Batman, The Ride.
For a more laid-back experience, Disneyland is well worth a visit too.
However, if you only have time to visit one park, it has to be Universal Studios Hollywood. The rides are thrilling, the studios interesting, and the new experiences on offer are second to none.
Hit Venice Beach
Venice Beach is one of Los Angeles' biggest attractions, drawing in millions of visitors every year.
While the Los Angeles coastline has plenty of stunning white sand beaches to choose from, Venice Beach takes some beating.
The trendy boardwalk at Venice Beach is lined with snack bars, souvenir shops, performers, and artists, giving your teen plenty of things to explore. Teens can even hire bikes and take a tour of the entire stretch of coastline.
On the beach, why not give your teen a chance to soak up the sun or try surfing for the first time. There's a wide range of high-quality surf lessons on offer to get them started.
Check Out Griffith Observatory
Teenagers interested in all things science and space will love Griffith Observatory. Sitting on the south-facing slope of Mount Hollywood, Griffith Observatory is packed with interesting exhibits that give visitors an exciting experience into the world of space.
Aside from being LA's gateway to the cosmos, Griffith Observatory has the best vantage point of the Hollywood sign.
In terms of what the exhibits offer, visitors are treated to the latest scientific discoveries in relation to the planets and our solar system. Looking into space through the giant telescope is also a possibility.
Race Around The Track At K1 Speed
Found in West Los Angeles, K1 Speed is the place to go if you have a teenager who loves the thrill and adrenaline that comes with Go Karting.
Featuring state-of-the-art go-karts and one long, winding track, racers can take part in group practice races and competitive racing competitions.
The track itself offers plenty of places to overtake other drivers and a number of tight turns to push racers that little bit harder.
With super-safe go-karts that reach speeds of 45mph, speed and excitement are guaranteed.
Attend A TV Show Recording
Teenagers 16 years or older are lucky enough to have the opportunity to attend a live recording of one of Hollywood's TV shows.
Not only does this give your teenager an awesome story to tell their friends, but it also gives them an amazing opportunity to observe the exciting world of showbiz.
There are many shows on offer, so it's always worth keeping an eye out for your teenager's favorites. Popular recordings include The Jimmy Kimmel Show Live! and The Late Late Show With James Corden.
Waiting to get into one of the recordings can involve a bit of queuing, but when you're in, both you and your teenager will enjoy the experience.
Take Your Teenager Hiking
A great way to show your teenager the beauty of Los Angeles is by taking them on a hike. Teenagers who consider themselves outdoor enthusiasts will love the hikes on offer in LA.
The most popular trails start in and around Hollywood and take you through the cities surrounding mountains, giving your teen unparalleled views of the city and a better glimpse of the infamous Hollywood sign.
There are also more exhilarating hikes that take you along LA's canyons and through the Valley.
Hiking is also a great activity for teens that aren't very social and have a dislike for busy places.
Go On A Shopping Spree In The Grove
Finally, teenagers that enjoy shopping sprees will love what the Grove has to offer. Packed with all the biggest brands Americans love, the Grove is a hugely popular shopping destination that gives teenagers the opportunity to shop at accessible and exclusive shops.
Not only does this shopping center give your teenager the chance to purchase a range of high-quality products, but it also gives them a great chance to spot celebrities as this is where they tend to hang out.
Final Thoughts
As you can see from our list, there are plenty of things for teenagers to do in Los Angeles. (You might also like What To Do With A Teenager In Vegas). (See Also: What To Do With A Teenager In Denver)
While our list could have gone on and on with other amazing things to do in the city, we have provided you with a list of the things you should do with your teen first. No matter what they like, there will be something on our list that they can enjoy.
All you need to do now is work out what you and your teenager are going to do together. We're sure no matter what you pick, you'll both have a great time.
---
Latest Posts:
---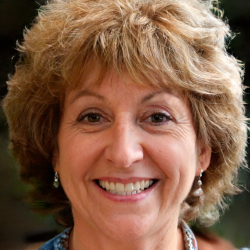 Latest posts by Suzy Prichard
(see all)