Are you thinking about going on vacation?
Whether you've been going on vacations for years or you're planning the ultimate family getaway, we're sure that you'll agree with us when we say that teens can be pretty difficult to impress!
If you're currently planning a vacation that you, your family, and most importantly, your teen, is going to enjoy – then rest assured that you have clicked on the right article!
Below, you will find a breakdown of the best places to go on vacation with your teenager. Let's begin.
Where To Take Teenagers On Vacation: The Top Destinations
The list that we have created below will provide you with a variety of different amazing destinations that are sure to impress all.
From sunshine vacations where you and your teen will be able to catch a tan, all the way to city trips worthy of featuring on their Instagram feed – we have made sure to include a little something to suit everyone/ So, let's take a look at them all below:
Another amazing destination that you and your teenager are sure to love is Navarre Beach, Florida!
Boasting over four miles of powdery white sand (yes, you read that right) Navarre Beach is one of the most beautiful and commonly visited beaches in the USA – not just the sunshine state!
Along the stretch of this stunning beach, there's a variety of ice cream concessions and juice bars, as well as bike paths that your teen will be able to explore while you soak up the sun.
In the surrounding area, there's a variety of hotels, resorts, delicious restaurants, and more, not to mention Walt Disney World and Universal Studios being just a short drive away.
Regardless of how old your teens are, we think that a vacation that blends theme parks with sunshine and plenty of beaches is always going to be a winner.
Oahu, Hawaii
Looking for an idyllic yet urban getaway for you and your teens to enjoy?
If you answered yes to that question, look no further than the beautiful, must-visit Oahu which is in Hawaii!
Offering a slightly more contemporary and urban vibe than nearby Honolulu, Oahu is known for its laid back vibe and surfing community – so if your teen loves the water or wants to try their hand at a few surfing classes – they're sure to love Oahu!
You could even consider island hopping to some of the other places in Hawaii, as each one is known to have a different atmosphere and vibe.
Los Angeles, California
Does this location need any introduction?
If you want to take your teens on a getaway that's simply sure to end up on their Instagram feed afterwards, you'll be making a great choice to take a visit to Los Angeles!
There's the Griffith Observatory, The Wizarding World of Harry Potter and Universal Studios Hollywood to name a few…and don't forget the Hollywood sign!
Not only that, but how can we forget about the shopping?
Once you and your teen are done sightseeing and living it up, you can unwind with a lavish shopping spree at Melrose Avenue in Beverly Hills.
The Maldives
What would a vacation destination roundup be without the inclusion of one of the most luxurious and stunning destinations in the world?
We simply had to include the Maldives. Sure, while it's certainly not one of the most affordable places to visit, if you are looking to book a once in a lifetime kind of vacation, then trust us when we say that you won't regret making the Maldives your destination of choice.
From a variety of different watersports for all the family to enjoy, sunny weather and turquoise waters, if you're looking for a memorable family vacation before your teens want to fly the nest, the Maldives Won't disappoint.
Porto, Portugal
If you'd like to hop across the pond, then why don't you consider taking a trip down to stunning Porto located in Portugal?
Perfect for teens aged around 14 and upwards, Porto is a very safe and virtually crime-free area of Portugal that is just perfect for a family getaway!
There's so much to see and do here, including the ability to spend the day tanning it up on Porto's many white sandy beaches, soak up the natural beauty of Porto's Doro Valley as well as having the chance to experience Portuguese culture firsthand.
Oh, and did we mention that Porto is also extremely cheap? If you're looking for a vacation that will be memorable without breaking the bank, consider paying a trip to Porto.
Jackson Hole, Wyoming
Ideal for teenagers aged anywhere from thirteen upwards of eighteen, Jackson Hole will delight thanks to its small town feel, various national parks and welcoming skiing community!
During your time in Jackson Hole (which currently only has a population of just over 10,500) you will be able to not only walk everywhere on foot, but also have the peace of mind that your teenagers will always be nearby – even if they're exploring!
As for things to do? You'll be spoilt for choice!
Wrapping Up
---
Latest Posts:
---
If you enjoyed this post, you might enjoy our article on 'What To Do With A Teenager During The Holidays'.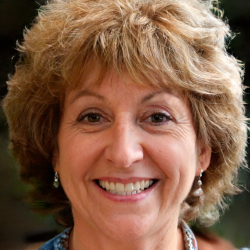 Latest posts by Suzy Prichard
(see all)