Located on the Pacific coast of California, San Diego is an awesome place to visit with your family for many reasons.
Firstly, the city can be visited all year round. Secondly, there's something for everyone to enjoy, and finally, the city has a lot to offer teenagers.
We all know how hard it can be to keep teenagers entertained at times so having an array of different things for them to do is perfect, especially when we want to keep them off their devices for a couple of hours.
San Diego represents the perfect place to do just that, giving teenagers the chance to see new things, learn more, experience new things, and of course, have fun.
To help you and your teenager have a great time in San Diego, we've put together a list of all the best things you can do with them, looking at what each attraction offers.
Let's dive straight in, shall we!
Visit San Diego Zoo
One of the most popular attractions in San Diego is San Diego Zoo.
The best thing about this world-famous zoo is that it can be enjoyed by the whole family, not just your teenager.
Ranked as one of the best zoos in the world, San Diego Zoo has an incredibly wide range of animals to look at.
This includes over 12,000 endangered species. Amongst these endangered species are the Northern White Rhino and Amur Leopard.
Aside from seeing a variety of beautiful animals during your visit, your teen will also learn all about the zoo's worldwide conservation efforts.
Take Part In A Surfing Lesson
The Golden State is well known for some of the best surfing locations in the United States.
While you can surf almost anywhere along California's coastline, San Diego has some of the best locations for beginners.
La Jolla Shores, Tourmaline Beach, and Pacific Beach all have waves ideal for your teenager's first surfing experience.
Better still, they all have a number of super-friendly surf schools that will happily help your teen get up on the board for the first time.
Who knows, this exciting experience may even develop your teenager's love for the sport.
Explore The USS Midway Museum
Teenagers with a love for history will appreciate a visit to the USS Midway Museum.
The USS Midway Museum is a retired World War II American aircraft carrier that now features well over 60 interesting exhibits.
Giving visitors access to different levels of the aircraft carrier and the opportunity to learn more about the US Navy and how they operate, this is the perfect place for you teenager to learn more about the war and see something new.
The self-guided audio tours will help you and your teen make your way around the ship.
Spend An Afternoon At Balboa Park
If you're looking for somewhere to spend a full morning or afternoon with your teenager, you should visit Balboa Park.
Balboa Park is one of San Diego's most popular locations, and with good reason.
Covering 1,200 acres, this historical-cultural park is arguably the most beautiful part of San Diego, as well as one of the most interesting.
The park consists of stunning hiking trails, performance venues, restaurants, and no less than 16 museums.
Top attractions include the Japanese Friendship Garden, Fleet Science Center, and San Diego Natural History Museum.
Take To The Water On A Whale Watching Tour
As far as new experiences go, taking to the water on a whale watching tour is up there with the very best the city has to offer.
Perfect for nature-loving teens, one of San Diego's whale-watching tours gives tourists the chance to catch a glimpse of the majestic gray whales that inhabit the Pacific Ocean.
The only downside to this attraction is that tours only run between December and April, so you'll have to plan your trip accordingly.
---
---
Spend The Day At Belmont Park
Teenagers who enjoy a more thrilling experience will definitely appreciate a day at Belmont Park.
Belmont Park is one of San Diego's best amusement parks, providing adrenaline junkies with plenty of beachside fun.
Featuring fast roller coasters with big drops, an arcade, escape rooms, and much more, this is the perfect place to let your teen have their daily dose of thrills.
The lively boardwalk alongside the park also has great places to eat and fun shopping experiences.
Visit SeaWorld San Diego
If your teenager enjoys scarier rides that provide a bigger thrill, SeaWorld San Diego is the best place to go.
Offering teenagers everything they could possibly want, SeaWorld San Diego has exhilarating rides, unlimited entertainment, and magical animal encounters.
The most exciting rides within SeaWorld are Manta, Shipwreck Rapids, Riptide Rescue, and Journey to Atlantis.
If you wish to sneak a bit of education into the day, book an animal encounter with one of the resident dolphins, penguins, or beluga whales.
Your whole family will learn all there is to know about each species and have plenty of fun in the process.
Relax At Coronado Beach
Finally, there's absolutely nothing wrong with simply letting your teenager have some relaxing time at one of San Diego's pristine beaches.
Of all the beaches on offer, one of the best is Coronado Beach.
This long, white-sand beach is the perfect place to kick back and soak in the sun.
Alternatively, your teen could enjoy a pleasant swim in the divine blue waters.
After relaxing, you could spice up the day by booking a surf lesson for the whole family.
In Summary
San Diego is one of the best cities in California when it comes to finding something fun for all the family to do.
In regards to your teenager, there are plenty of exciting, interesting, and new things to do.
No matter what your teenager likes to do, there's something in the city they can enjoy.
Whether it be a thrill-seeking experience at one of San Diego's theme parks, an educational afternoon at the USS Midway Museum, or a couple of relaxing hours at the beach, your teenager is sure to enjoy the visit.
Now you know what to do with your teenager, why don't you start planning your San Diego itinerary!
---
Latest Posts:
---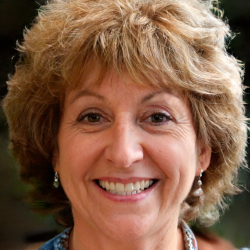 Latest posts by Suzy Prichard
(see all)