Summertime in Denver, Colorado is a great time for teenagers to get out and enjoy all the city has to offer. From concerts, to outdoor activities, to art festivals, there is something for everyone. If you want to attend music festivals, street fairs, or art workshops, Denver has them all for you. This city gives Denver teens an opportunity to make the most of their summer vacation.
Denver is home to some of the best summer events for teenagers. Whether you're looking for something to do with friends or family, this list of the best Denver summer events for teenagers is sure to have something for you. So grab your friends and make some memories this summer at one of these exciting events!
Is Denver busy in the summer?
Denver, Colorado is a bustling city in the summertime, with plenty of activities and attractions for both tourists and locals. From outdoor concerts, festivals, and cultural activities for teens to outdoor recreation, Denver is an excellent summer destination.
Outdoor recreation is one of the best things to do in Denver in the summer. With its proximity to the Rocky Mountains and the Front Range, Denver offers plenty of opportunities for hiking, camping, and fishing. Activities like rafting, kayaking, and paddle-boarding are also popular in the summer months. For those who prefer to stay closer to the city, Denver is home to a number of parks and trails, as well as the iconic Red Rocks Amphitheater.
Denver is also a popular destination for music lovers in the summer. The Denver Botanic Gardens hosts a number of outdoor concerts, and Red Rocks also hosts a variety of live music events every summer. The city is also home to a number of smaller venues, such as the Bluebird Theater and the Ogden Theater, which showcase both local and national acts.
What is the hippest part of Denver?
The answer to this question is open to debate, but many people agree that the RiNo (River North) neighborhood is the hippest part of Denver. It's an eclectic area filled with art galleries, music venues, and trendy eateries. There's also a vibrant street art scene, with colorful murals on walls throughout the neighborhood. Plus, the area is known for its craft breweries and distilleries, making it a great place to explore Denver's craft beer and spirits scene.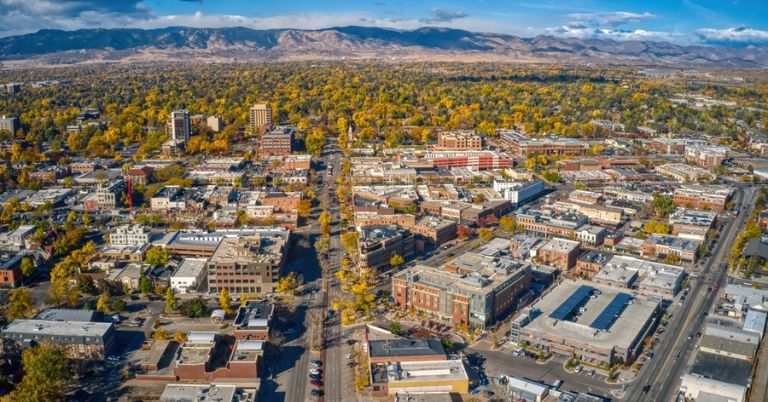 If you're looking for a great place to shop, RiNo is home to some of Denver's best boutiques and independent stores. From vintage clothing stores and home decor shops to art galleries and record stores, you'll find something unique in this trendy neighborhood.
Is there anything to do in Denver right now?
With so much uncertainty in the world right now, it can feel like there is nothing to do. But if you're in Denver, Colorado, there are still plenty of activities to keep you entertained. The Mile High City is home to a wide range of attractions and events, so it's easy to find something to do.
Take in some culture at the Denver Art Museum. This museum is one of the largest art museums in the United States and houses a variety of works from around the world. With over 70,000 works of art, there's something for everyone to appreciate.
Moreover, you can visit the Denver Zoo. The zoo is home to more than 4,000 animals representing over 600 species. It's a great place to learn more about the animal kingdom and experience some of nature's most amazing creatures up close.
For some outdoor fun, head to Red Rocks Park and Amphitheatre. This outdoor venue is known for its stunning scenery and amazing acoustics. It's the perfect spot for a picnic or a nice walk. You can also take in a show or two if you're feeling adventurous.
The Best Denver Summer Events for Teenagers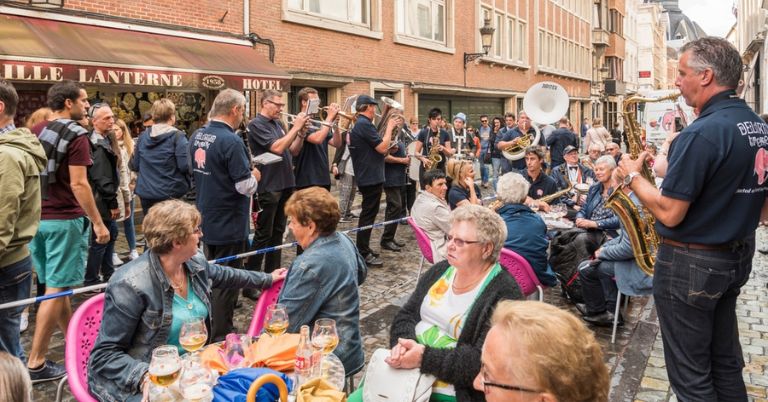 Summertime in Denver is a great time for teenagers, who can enjoy a variety of exciting events to make the most of their summer. Whether you're looking for a fun day out with friends, a unique educational experience, or just something to do on a hot summer day, this list has something for everyone. So take a look, pick out your favorite event, and get ready to have a great summer in Denver!
1. Watch Baseball Match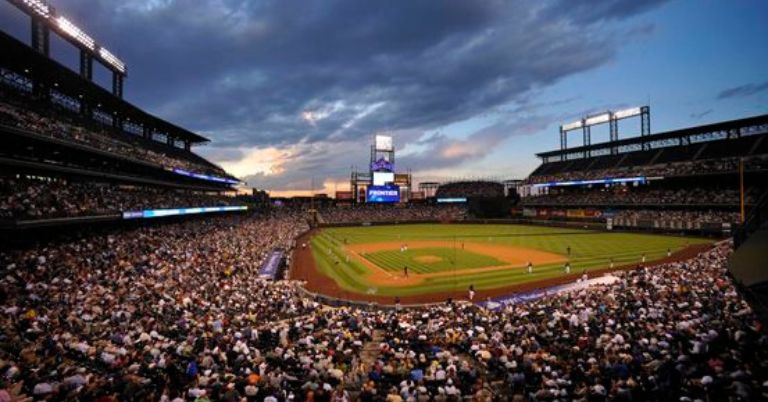 Denver is a pro sports fan's dream. With some of the top athletes in the world on the rosters, Denver has teams in every sport, including baseball. If you are a baseball fan, watching a baseball match is a must during summer in Dever. To watch a Colorado Rockies game, go to Coors Field in LoDo. The period from April to September is the season. Besides, baseball is a great way to socialize with friends, family, and other members of the community.
2. Experience Farm Life at The Urban Farm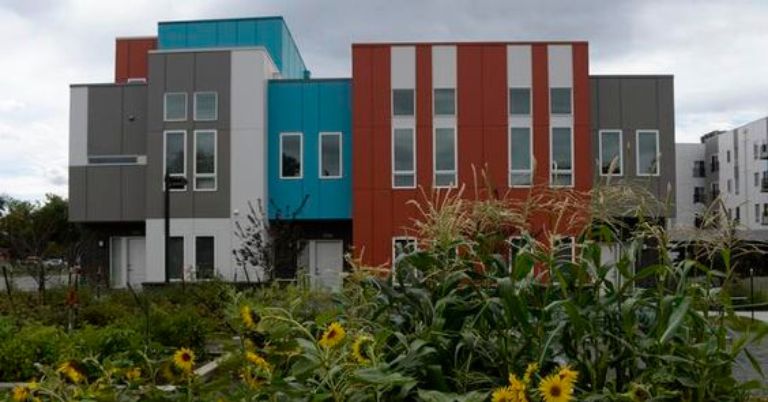 If you are planning to spend summer weekend with family, you can't go wrong with the Farm Fest at the Urban Farm. Visit The Urban Farm for a free event featuring games, crafts, face painting, story time, animal demonstrations, live music, and food trucks for the whole family! With farm educators, visit the chicken coop, goat and sheep corral, and rabbit hutch. With all these activities, you can learn more about their local food system, the importance of sustainable agriculture, and the critical role it plays in our food system.
3. Take a Parkour Class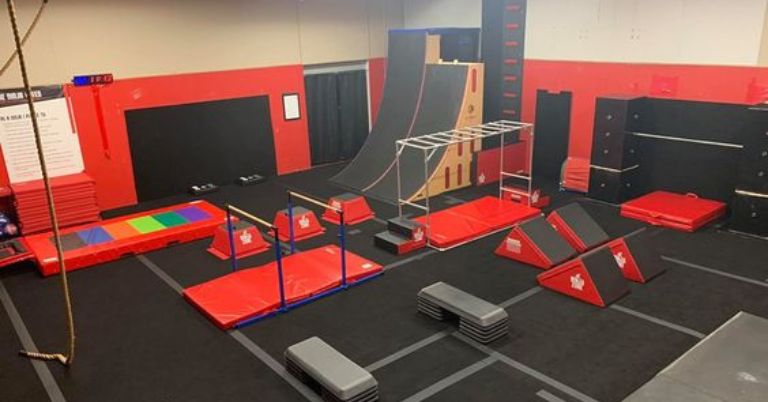 For those active and brave 18 year olds, you may want to try extreme activities. And, summer in Dever is a perfect time to take a parkour class! Denver summer weather is perfect for outdoor activities like parkour, so you can take full advantage of the outdoors during their classes. Learn the basics or take a parkour class at Progresh. Parkour can be a great way to increase your physical fitness and practice self-defense.
4. Feel The Creepiness at Colorado Festival of Horror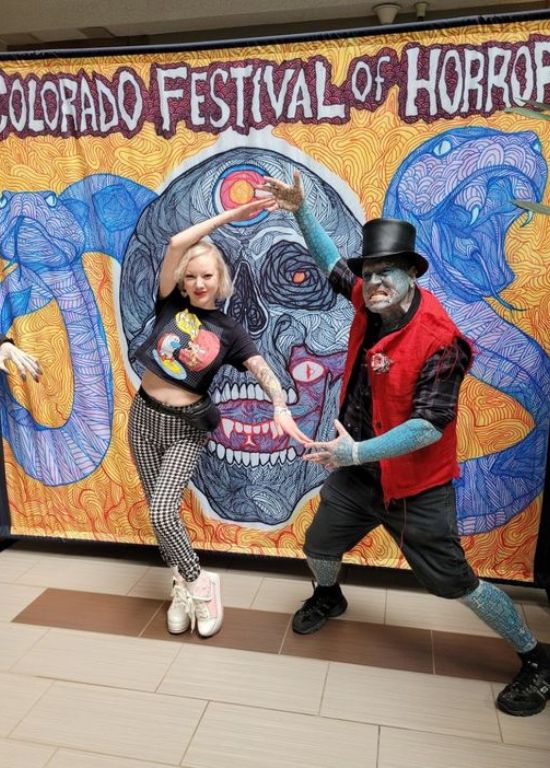 The Colorado Festival of Horror Funhouse is a small-scale fan conference dedicated to anything spooky, with celebrity visitors, musicians, writers, painters, performers, and many more. The event features a wide variety of activities, from horror movie screenings and interactive activities to costume contests and horror-themed games. Additionally, the festival is an excellent way for teens to let loose and have some fun during the summer. You will also have the chance to meet and mingle with other horror fans and learn more about the horror genre.
5. Enjoy Ballet Performance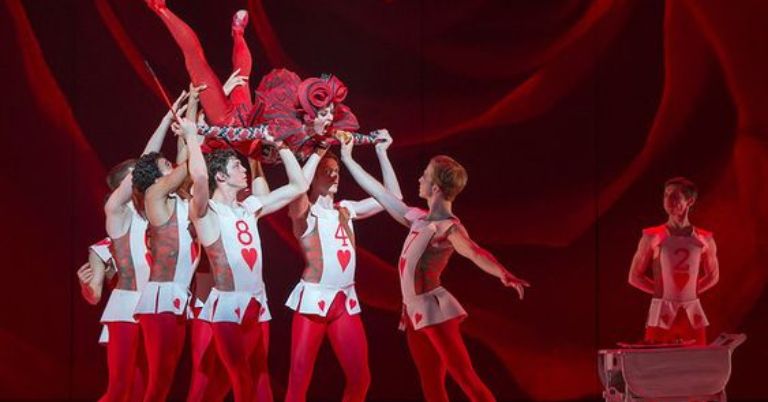 If you are planning to spend summer in Denver indoors, you can see a performance by the renowned Colorado Ballets or the Colorado Symphony at The Denver Center for the Performing Arts. You'll discover that each of these is approachable, interesting, and thrilling to watch. It will be an enjoyable and memorable experience. Don't forget to check out the Denver Center's YouTube account to get them fired up about forthcoming concerts. Show snippets, behind-the-scenes looks, and cast member interviews are included.
6. Watch Art Installation at Art RiNo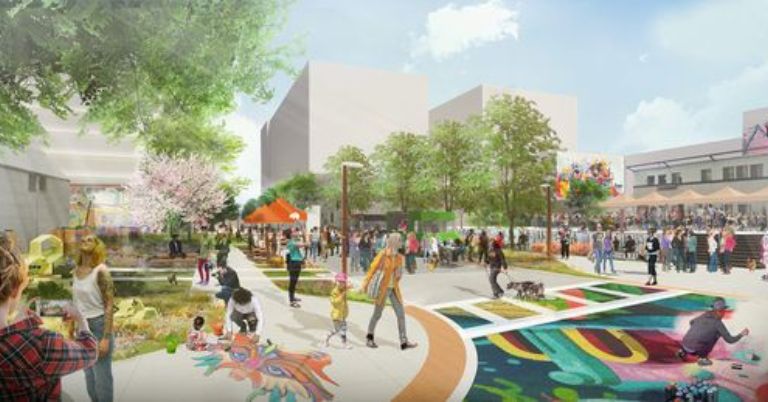 In collaboration with Westword Music Showcase, the RiNo Art District is introducing Art RiNo this year, a brand-new, seven-day arts festival that will feature art in all its forms, including murals, music, installations, workshops, and special events. If you and your friends are art enthusiasts, this summer event should be on your to do list. Besides, you can learn new skills while experiencing art. Art RiNo offers classes and workshops to teach you new techniques and allow you to explore different mediums.
7. Discover Denver Art Museum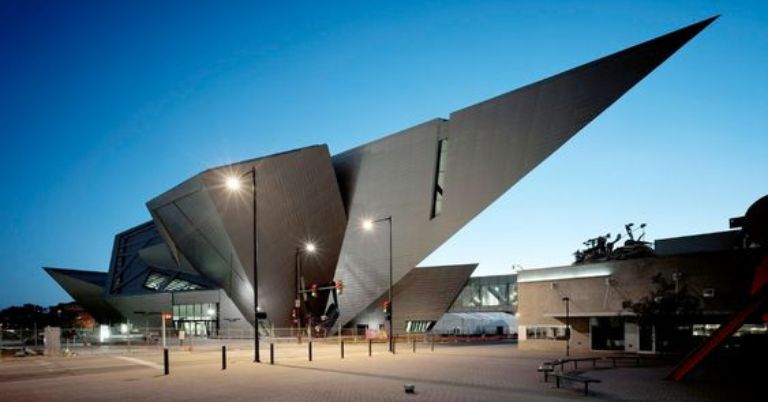 The beautiful Denver Art Museum is not to be missed during summer. You'll find a staggering variety of artwork inside, from the best contemporary artists to masterworks by Cézanne and Picasso. Moreover, this museum celebrates Native American art and culture with the Annual Friendship Powwow & Native American Cultural Celebration. Enjoy live music and dance performances with the neighborhood Native community. You can have fry bread and Indian tacos from local Native organizations, as well as vendors offering jewelry, art, crafts, clothes, and other items.
8. Attend List Vans Warped Tour Concert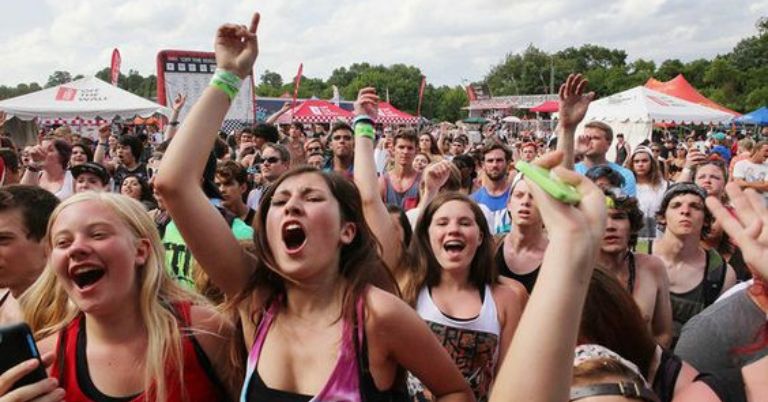 The Vans Warped Tour concert is one of the major teen events on July 31. Since this tour has been going on for so long, several of the original Warped Tour participants' kids are now going! The newest acts are constantly on this tour. You may just relax and enjoy the environment while listening to a variety of musicians. The Vans Warped Tour in Denver offers unique experiences such as meet-and-greets with bands, autograph signings, and opportunities to get up close and personal with artists. Or, if you are interested in the music industry, you can meet professionals, labels, and agents.
9. Try Thrill Rides at Elitch Gardens Theme & Water Park
Consider you are lucky if you are looking for something heart-pounding this summer. The thrills in The Mile High City are endless, from gravity-defying roller coasters to difficult climbing walls to wild and crazy waterslides. With cutting-edge roller coasters and a cool and enjoyable water park, Elitch Gardens Theme & Water Park is a can't-miss, two-for-one attraction. There are several vintage wooden coasters at the long-standing Denver institution and family-owned Lakeside Amusement Park. Visit Water World every summer to beat the heat, unwind on one of the park's 64 acres of beautifully landscaped grounds, and ride some challenging waterslides.
10. Learn To Rock Climb at The Ubergrippen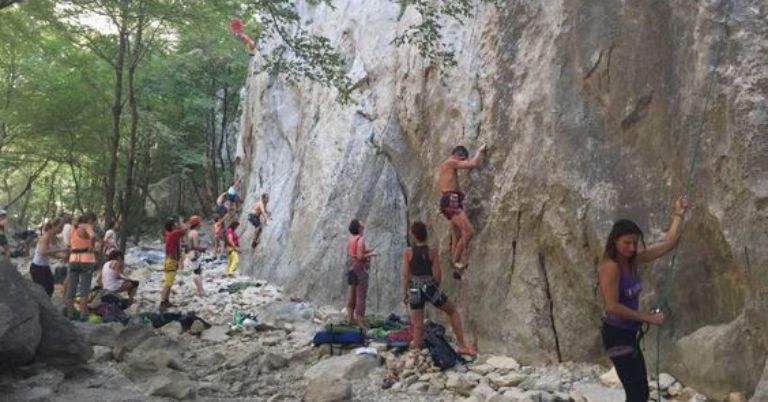 Rock climbing walls have started springing up all around Denver, and if you haven't tried it yet, you should consider it as your next summer activity this year. The breathtaking 12,000 square foot "crag" in Ubergrippen has climbing routes for climbers of every skill level. In the introductory sessions offered by Ubergrippen, you'll receive all the necessary gear, learn the fundamentals, be led through a few climbs, and then be free to use the auto-belays as often as you'd like. You can have fun, make new friends, and explore the outdoors in a safe and adventurous way.
---
---
11. Shopping Day at Downtown Denver
Teenagers adore shopping, and Denver's retail culture caters to their needs in spades. If you are one of them, go to Downtown Denver's 16th Street Mall first. The multileveled Denver Pavilions, which are located between Welton and Tremont, are home to well-known businesses like Hot Topic, H&M, Forever 21, and Banana Republic. The Pavilions also have a United Artists movie theater, a Lucky Strike Lanes bowling alley, and a variety of restaurants. Here, you may easily pass the entire day.
12. Long Holiday During Fourth of July Weekend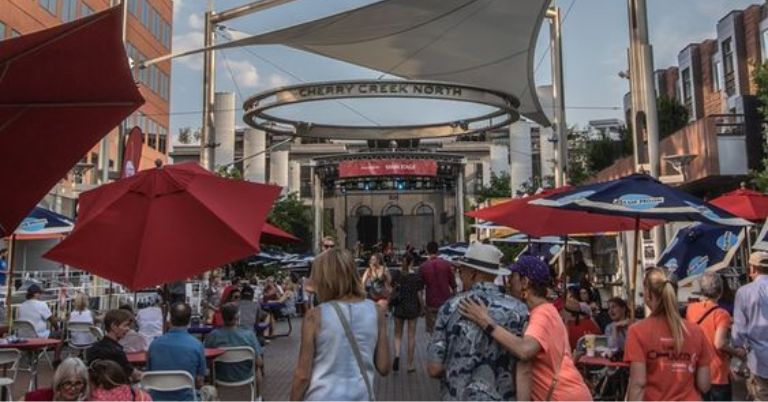 For the extended holiday weekend of June 30 to July 4, 2023, Denver is the place to be. Fireworks, huge museum exhibits, amazing farm-to-table food served on larger patios, and a ton of outdoor activities await you. Don't miss the Cherry Creek Arts Festival (July 1-3) and Fan Expo throughout the holiday weekend in Denver (June 30–July 2). With its mild summer temperatures and long sunny days, Denver is the perfect place for you to experience the summer events in full swing.
13. Skate at Denver Skatepark
For energetic teenagers, take advantage of Denver's outdoor recreation and enjoy the city's famed pure air this summer! The Denver Skatepark in LoDo is the place to go if you are a pro skateboarder in the family. This large facility, one of the most well-known skate parks in the nation, has bowls for skaters of all skill levels. Besides, this place offers free entry. Don't forget to bring a helmet!
14. Celebrate Juneteenth Music Festival
The Juneteenth Music Festival is one of the greatest nationwide commemorations of Juneteenth. It's the day nearly two years after the Emancipation Proclamation when slaves learned they were free. Moreover, 50,000 people attend this well-attended Denver celebration of Black pride and the abolition of slavery. The festival is full of music, art, and activities, giving you the opportunity to learn and participate in a positive and creative way. As teens, you can also enjoy the food, games, and vendors while learning more about African American culture.
15. Have Fun at Red Rocks Park and Amphitheater
Red Rocks, which has consistently been ranked as one of the world's top concert venues, is a must-see during summer. Especially if you don't know what to do during summer in Denver, attending an event like a concert, yoga class, or movie screening is the greatest way to see Red Rocks. Moreover, Red Rocks is a great place to meet new people and make new friends. With its variety of events, teens can meet and mingle with interesting people that share their passion for music and the outdoors.
16. Listen To Legendary Musician at Five Points Jazz Festival
While people tend to listen to EDM summer songs, we've got another option for those jazz lovers who want to listen to their music this summer. Yes, the Five Points Jazz Festival is a must summer event in Denver. This yearly festival is free and honors Denver's Five Points neighborhood's history. Five Points, formerly referred to as the Harlem of the West, was home to a number of jazz clubs where legendary jazz musicians like Miles Davis, Thelonious Monk, and others performed!
17. Play Archery Dodgeball at Archery Games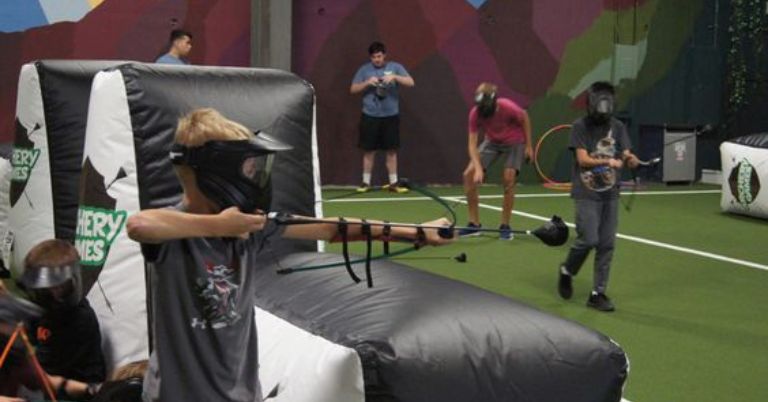 Although the words "archery" and "dodgeball" don't seem like they should go together very often, Archery Games Denver has done exactly that. Grab your family and friends to try a unique game this summer! In the Archery Dodgeball arena, two teams will engage in combat while using bows and foam-tipped arrows. All of the necessary equipment is provided by Archery Games, and each session begins with an introduction to bow and arrow shooting. Therefore, no prior archery experience is required. They will then guide you through a number of game modes that will have your heart racing and sweat pouring from your brow.
18. Celebrate Cinco de Mayo Festival
Denver's Cinco de Mayo "Celebrate Culture" Festival highlights the strong Latino community in The Mile High City over the course of a weekend filled with cuisine, entertainment, and culture. It's one of Denver's most entertaining and family-friendly events, with over 400,000 attendees anticipated. Experience Mexican culture, to sample delicious Mexican food, and to listen to traditional music from Mexico. It's also a great way to mix with other teens and make new friends!
19. Enjoy Delicious Food at A Taste of Colorado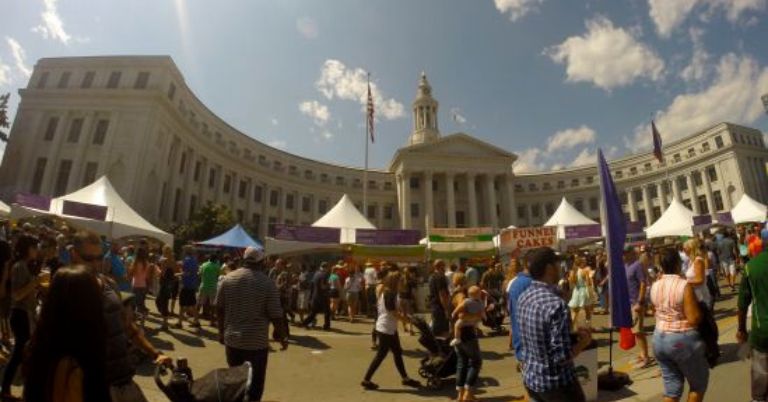 Located in the heart of downtown Denver at Civic Center Park, you should attend this event for a lively celebration of Colorado's food and culture. A Taste of Colorado is a summertime event where you can experience the best of Colorado's culture, cuisine, music, and art. Enjoy delicious food from local restaurants, listen to live music, participate in fun activities for teens, and explore the variety of vendors on site. Explore all that Denver and the surrounding area has to offer while having a great time with friends.
20. Let Yourself Out at Denver Underground Music Showcase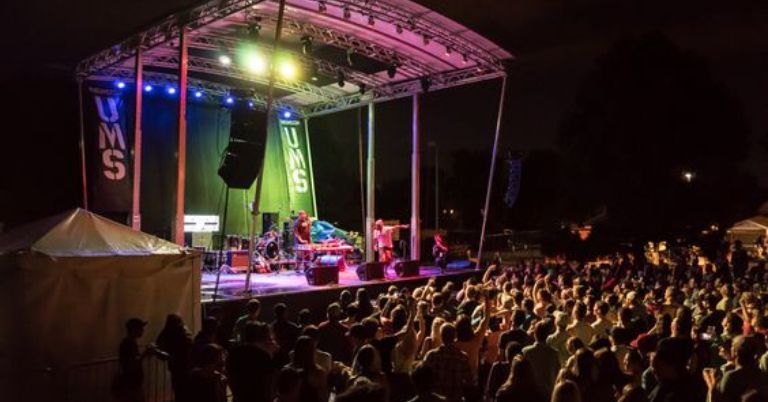 Witnessing Colorado and The Mile High City's burgeoning music culture is best done at The Underground Music Showcase. This annual extravaganza is put on by The Denver Post in Denver's Broadway district. Every location suitable for a small-scale jam session opens its doors to music fans looking to find the next big thing on the Billboard charts this summer. The showcase is a great way for you and your friends to experience the city in a fun and engaging way.
CONCLUSION
Denver is a great place for teenagers to spend their summers. There are so many fun summer events to attend, from festivals to outdoor activities to special performances. No matter what your interests are, you're sure to find something to do in Denver that will make your summer memorable. So make sure to take advantage of the many great summer events Denver has to offer!
---
Latest Post:
---
FAQ (Frequently Asked Question)
How can I spend my summer in Denver?
There are countless ways to spend your summer in Denver! Denver is a vibrant city with tons of outdoor activities, entertainment options, and cultural attractions. Denver is also home to some amazing restaurants, breweries, and shops, so you can explore the local culinary scene. Plus, Denver's proximity to the Rocky Mountains means you can easily take day trips to explore the scenery, go skiing, and more. There's no shortage of fun things to do in Denver this summer!
Where is July 4th celebrated in Denver?
July 4th is celebrated in Denver at Civic Center Park. It is a popular gathering place for locals and tourists alike who come to enjoy the festivities, which include a parade, live music, food, and fireworks. The celebration is held to commemorate the United States' Independence Day, which is the day the Declaration of Independence was signed in 1776.
Where are fireworks in Denver?
Fireworks in Denver are typically held at the Colorado State Capitol building or at the Denver County Fairgrounds. Fireworks are held at these locations because they provide a large open area for the display and are close to the city center.
What is there to do in Denver in the heat?
Spend a day at one of the many water parks like Elitch Gardens, Water World, and Pirates Cove. These parks offer plenty of rides, slides, and pools to keep cool. Or, you can take a break and grab some ice cream. Denver is home to some great ice cream shops like Little Man Ice Cream, Sweet Cow, and Sweet Action. These shops offer a delicious range of ice cream flavors to beat the heat.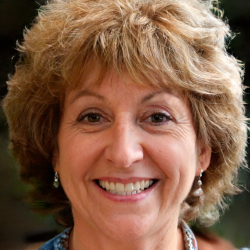 Latest posts by Suzy Prichard
(see all)