Forget your lovely bedroom; it's time to go outside with your mates. Wipe your luggage off while thinking about possible teenage road trip destinations on spring break without your parents. Yes, you read it right. It's time to go out on the road with your buddies and release your inner adventurous side.
If it's your first time, we need to discuss some things to consider before you go. To make it more efficient, we've included some tips along with the list of teenage road trip destinations on spring break. We do not only stuff you with holiday ideas but also how tackle some anticipated problems that may arise along the way.
1. Unquestionable PCB
The first place that comes to mind when choosing teenage road trip destinations on spring break is undeniably Panama City Beach. We mean, who doesn't? The resort town is located on the Gulf of Mexico coast and promises visitors the world's most beautiful beaches. Driving distance from New York is around 18 hours, but it's whooping to 35 hours when you go from California. Thus, exciting stops are mandatory.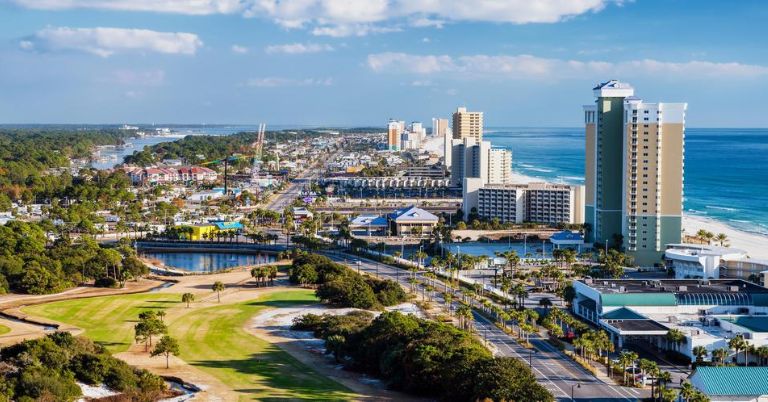 You will never run out of ideas and activities while in Panama City Beach. If one day you want to be more active and the next day you choose to relax, head to Bay Points to do water sports and opt for Serenity Spa to unwind. What we love about Panama City Beach is its setting combines a lively and relaxed atmosphere, a perfect getaway in spring.
2. Soak Up More Art in Durham, NC
Nothing is more refreshing than taking a road trip to Durham, North Carolina, especially if you're a street art lover. When listing the teenage road trip destinations on spring break, we're excited to include Durham for the art. One noticeable thing about the city is the vibrant public art that comes with the communities that fully support it.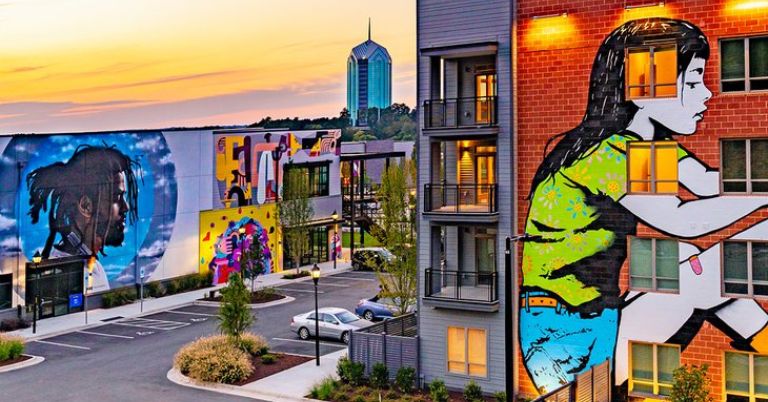 In Durham, you can easily spot both temporary and permanent street artworks that tell a lot about the city's history and culture. If you're here for a limited time, we recommend you stay at The Durham Hotel to get the best of the city. The hotel is the epitome of contemporary and retro styles, not to mention the spectacular view the hotel offers is to die for.
3. Road Trip to Sequoia from LA for Nature Lovers
When determining the teenage road trip destinations on spring break, we didn't only think about the end stop but also the best spots to enjoy along the way. If you're from Los Angeles and planning to hit the road to Sequoia National Park, remember to make a short stop in Lancaster. Spring season turns the Antelope Valley California Poppy Reserve into bursts of colors.
The finding fascination with nature doesn't stop here. Once you get to Sequoia National Park, you can set up your tent among the highest trees and largest living things. What we like about the park is that it has numerous campgrounds, from a humble lodge to beautiful tent cabins.
4. Oldie but Goldie Covington, KY
If you're a history buff, look no further than Covington, Kentucky, as your road trip destination. Do you want to see a Notre Dame-like cathedral? Go straight to the Cathedral Basilica of Assumption. Feel like a bit exercising and exploring? Enjoy a little hike to the Devou Memorial Overlook and pay a visit to the Behringer-Crawford Museum.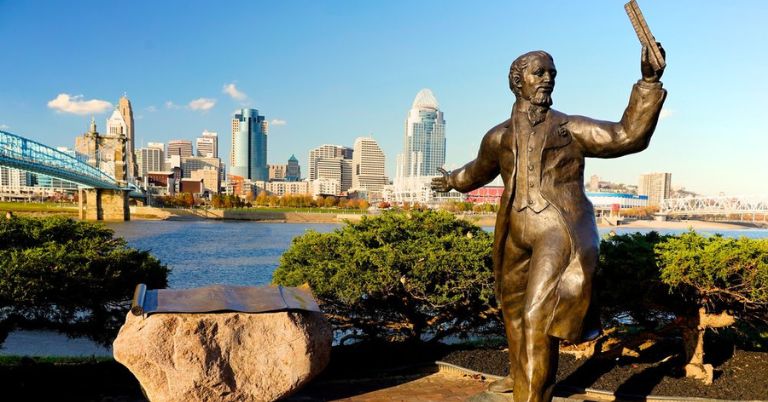 Covington is also great for you who seek novelty, as it is an anti-mainstream destination. But that doesn't mean that you must dig more effort into having some fun. Head to the city's calendar for some free events.
5. Ice Cream Trip to Vermont from New York
It's spring, and you scream for ice cream? Take it as a sign to determine your next spring break road trip! If you're a New Yorker, let's pack for your northeast trip to Vermont. Consider stopping by Ben & Jerry's Ice Cream Factory Tour. At first, we hesitated to include this on the list of teenage road trip destinations on spring break. But then, no matter your age, ice cream is a good idea.
Start your road trip as early as possible so you can sneak in one more agenda to Lake Champlain and the lovely towns along the shore after the factory experience. Here you will instantly feel the quaint vibe, a different experience compared to your ice cream tour. Your Vermont trip isn't complete without a visit to Church Street Marketplace. Here, you can discover the city's most excellent restaurants and start your quest to find the best maple syrup!
6. Adventurous Austin
When listing teenage road trip destinations on spring break, we hear you, fellow adventurous! We understand how stressful it is when you fail to tame your restless energy. Whether you're a biker, an explorer, or a walker, Austin has something in store for you!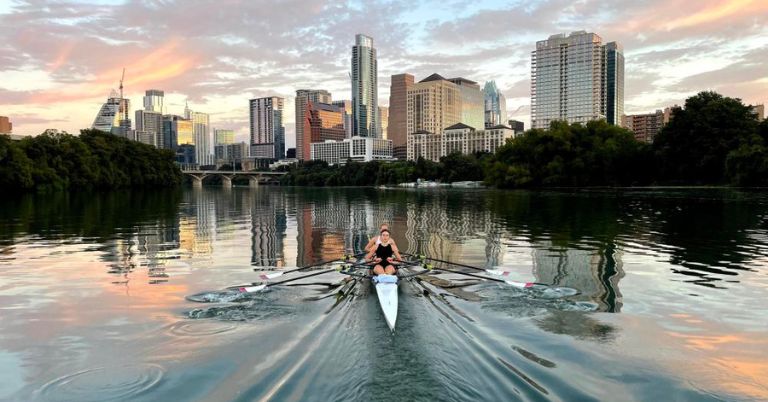 You can do two things at one time, such as a bit of exercising and sightseeing. You can do them altogether by getting your paddleboard, kayak, or canoes at Live Love Paddle. Also, it's spring, so you don't need any more reasons to not dip in freshwater like Barton Springs Pool. The pool is situated within Zilker Park, where you can immerse yourself in nature while using the park's facilities too.
7. Vintage New Mexico Road Trip
This road trip involves the historic Route 66. While the route is legendary, so is your stop. Add a vintage atmosphere to your list of teenage road trip destinations on spring break by visiting Tucumcari. The town will allow you to walk down memory lane with its iconic neon, motels, restaurants, and mural. Everything about Tucumcari gives you hints of retro feelings.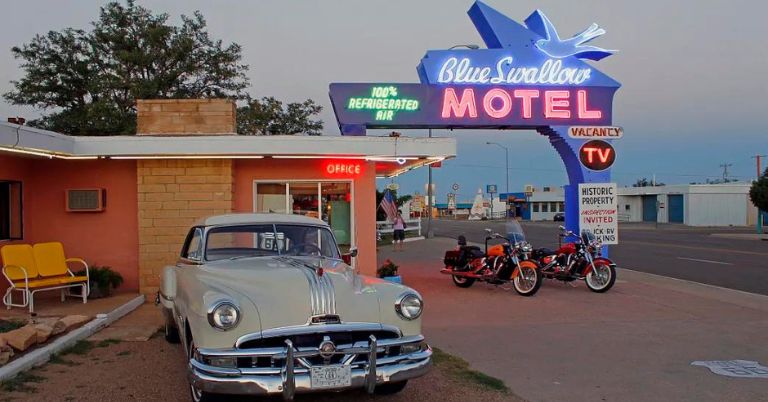 If you're addicted to the eccentric vibes, let's plan a detour through Amarillo and make a stop at Cadillac Ranch. Bring your colorful spray paints to add your signature style to the public arts. Remember to always capture your creations before someone else revamp your masterpiece.
8. Twin Cities, Where Culture and City Collide
When you go on a road trip with a group of buddies whose preferences may differ, do not miss the Twin Cities of Minnesota. Minneapolis and Saint Paul can accommodate your desire to immerse in a culture-rich environment without totally leaving the hustle and bustle of the city.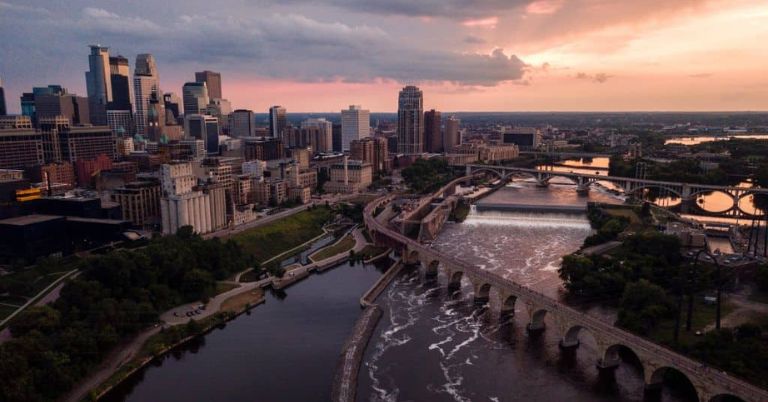 Due to its nature of depicting urban life, feel the downtown vibes of Minneapolis by visiting its sophisticated theatres. Our favorite is the world-class Guthrie Theatre, where you can watch engaging classic and contemporary plays. Strolling around the city can be entertaining since Minneapolis is home to striking modern architecture.
But if you opt for more walkable surrounding, you may like Saint Paul better. Embrace its historical feeling through the historic sites in the city. Wander around Summit Avenue, the prettiest street in the Twin Cities, where you can spot beautiful Victorian homes. Just one block away from there, you can find Grand Avenue with its charming sidewalk cafes.
9. From Miami to Key West
As one of the main spring break destinations, Florida has something for everyone. Sadly, sometimes it's not so easy to navigate given the size of the state, even if you're a local. We must decide on specific points to be highlighted; otherwise, this whole list of teenage road trip destinations on spring break will be everything Florida.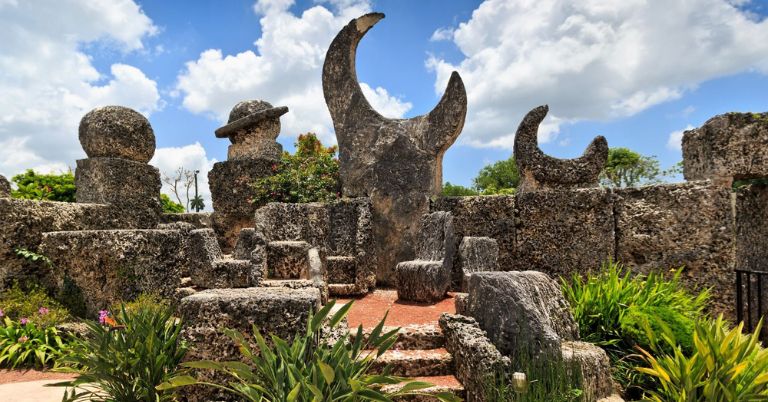 We've chosen a road trip from Miami to Key West that offers a scenic journey for you. How about exploring a caste while in Florida? Try Coral Castle Museum, and you'll be amazed that the sculpture garden was single-handed.
Your historical journey doesn't stop here. Once you get to Key West, you'll have the chance to walk the path of the legendary Ernest Hemingway. Explore the novelist's home, gardens, and writing studio at the Ernest Hemingway Home and Museum. A plus point is access to Florida's beautiful beaches is easier when you're in Key West!
10. Slow Living SLO CAL
When thinking about teenage road trip destinations on spring break, do you also consider the scenic route? Here, we present you with our favorite picturesque journey to start your slow holiday. Imagine your road trip spans from greeneries, dunes, and coastal views, with San Luis Obispo County in California or SLO CAL being your destination.
Explore the best activities SLO CAL has to offer. Claiming to be having 315 days of sunshine, we pick SLO CAL as a place to relax and rejuvenate. Biking while soaking up the sun is a must-try along the secluded Avila Beach coastline. The beach will greet you with its calmness and charm. If you want the combination of landscape and beaches, we recommend you to go to Estero Bluffs State Park.
But we have our reason to put SLO CAL on our list of teenage road trip destinations on spring break. It is the way the county combines nature and innovation into something worth experiencing. While you can go to Leaning Pipe Arboretum to immerse yourself in full bloom, Paso Robles Sensorio is something else. Here, you can witness the beautiful field of light that gives you an impression of illuminating landscapes. We agree that this is both entertaining and therapeutic.
11. Walking Tour in the Land of the Walking Dead
Are we talking about zombies? No. Are we talking about superb walking tours in Atlanta? Yes. Whether you want to do it at night or during the day, Atlanta is a place not to miss out. If you're into art and culture, we encourage you to visit its neighborhoods' communities, such as the historic Sweet Auburn, or go down for some art scenes at Midtown.
If you want to enjoy Atlanta's breathtakingly sparkling night view, you will love the city's top landmarks. Places like SkyView, the Millennium Gate Museum, and Mercedes-Benz Stadium glow stunningly at their after-hours eminence. Tired of walking or need more exercise? Atlanta presents you with many options to choose from. You can explore Sweet Auburn and Midtown by bike. Other than that, segway and e-car are your tour options too.
Conclusion
When it comes to deciding on teenage road trip destinations on spring break, it's wise to note that the changing season might be unpredictable. Thus, your plan and budget should be definite. Know your and your travel buddies' driving skill limit so you don't have to force yourself. Here, your coordination with your friends is needed. That's why you should be careful with whom you spend your time on the road.
---
Latest Post:
---
FAQ (Frequently Asked Question)
What is the cheapest place to go on spring break?
At home. No joke, you can transform your abode into the holiday-like place you want it to be. Dreaming of staying a night or two at the campsite? Turn your backyard into one! Missing the summer vibes? Gather your party supplies and invite your friends over; remember to prepare your summer mojitos!
What is the most popular spring break destination in the US?
All eyes are on Florida. When deciding the best teenage road trip destinations on spring break, Florida always comes first in mind. It is widely known as the Sunshine State, not without reason. Florida allows you to relish your best beach vacation during the changing season. Our favorite is South Beach of Sobe.
What is the spring break Capital of the World?
Panama City Beach. Although this means that we give Florida a second glance, this is undeniably what makes Florida the most popular spring break destination. Stretches for approximately 27 miles, you can freely choose your favorite point in Panama City with plenty of fun activities to choose from.
How do you plan a spring break trip?
Determine your budget and pick the spring break destinations that match your budget. This can be done after you have a group of trustworthy friends who will go with you on this trip. By destinations, you must decide on accommodations, estimated gas prices, activities, and places to go within your set budget. Remember to be a bit flexible and have fun.
Latest posts by William Niocolas
(see all)