Picnic is something you can do to wipe away your boredom and also an undeniably fun activity that you can do as a teenager. Usually, you can go on a picnic with your squad or families during summer or spring vacation since the weather really fits to enjoy the outdoors breeze. Here, we give you fresh and on budget teenage picnic ideas that you can plan from now.
No need to prepare much food or snacks, just get the items that you and your friends favorite the most. For the drinks, you can make it in your house first before bringing it outside. Don't forget to dress up because you want to capture the moment, right?
1. Chill outside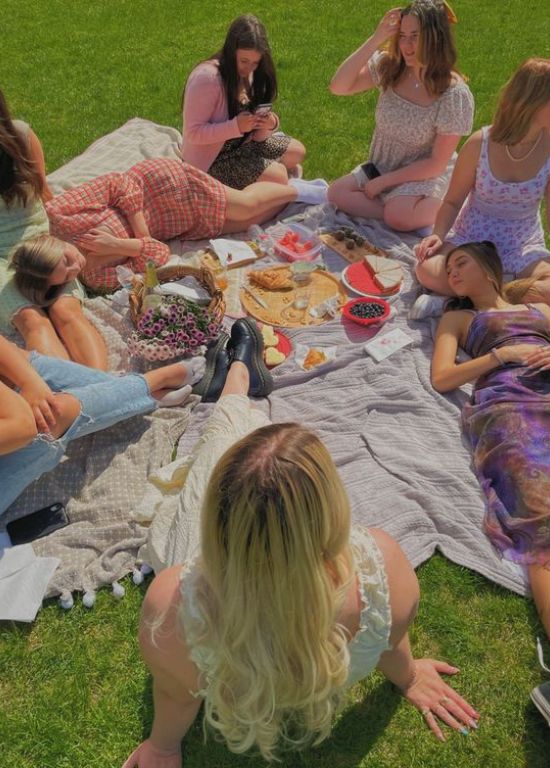 When summer or spring comes, then it is time for you to chill outside with your bestie! How about going on a picnic? You don't have to go far away, because in the city park will be a great idea too. Just take your picnic mat, bring the snacks, food and beverages, then you can chit-chat and feel the breeze freshly with your friends. It is so refreshing!
2. Through the van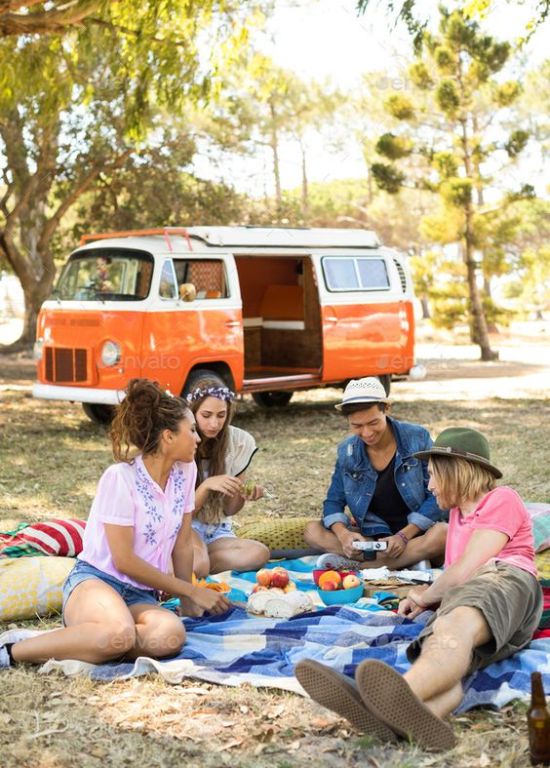 Isn't it cool to go on vacation with your friends? Riding the van and stopping by the forest or park. Then, you can throw the blanket to rest for a while and enjoy a simple picnic idea with your teenage friends. Bring some fruits, snacks, and sweets. You can take a break here and enjoy the vibe.
3. Long table picnic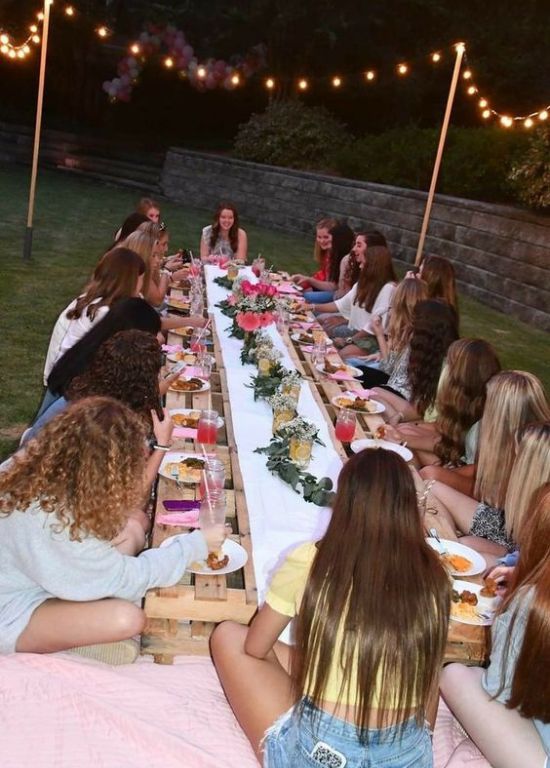 Having a picnic can be done at night too, so you can have dinner together since going on a picnic at the day somehow feels hotter, especially during summer. This teenage picnic idea can be followed with a pajama party as well. So, it is such an excellent combo event for girls day!
4. Picnic with a book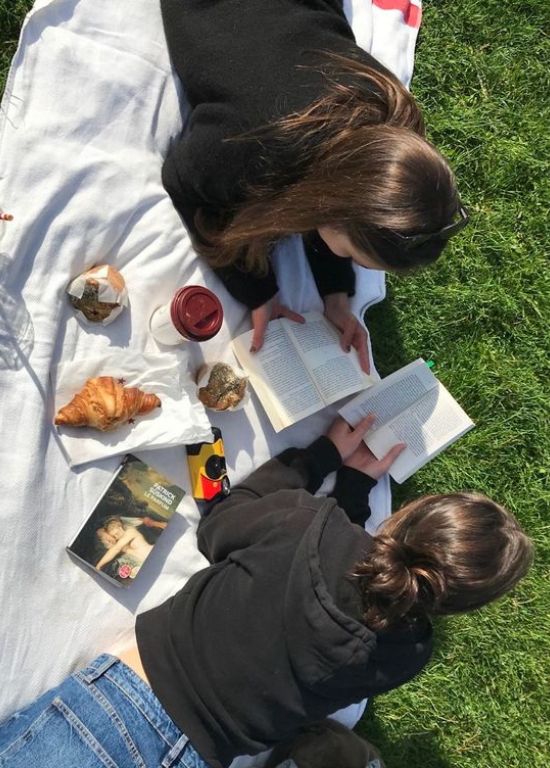 If you feel bored reading a book in a library or your house, this idea can be an inspiration for you! You can go on a picnic with the girls and bring a good book to read together. Doing it on weekends or your leisure time will be great too. Don't forget to bring your favorite latte since coffee and books are inseparable.
5. On the patio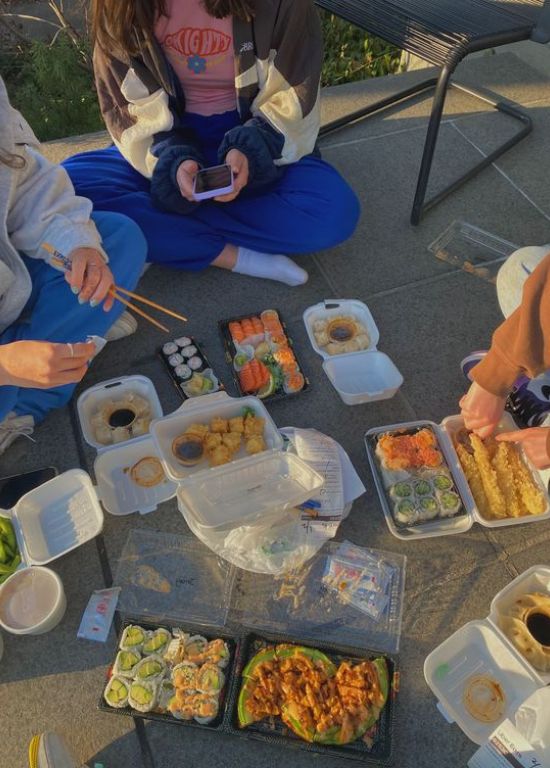 A quick lunch that turns into a picnic idea. You can do it on the porch or patio, so no need to throw the picnic mat. But still, make sure the area is clean and your food has a box for each. Also, never forget to clean it up again before you leave the area. As the summer comes, you can do it during snack time as well before going home.
6. Picnic on the hills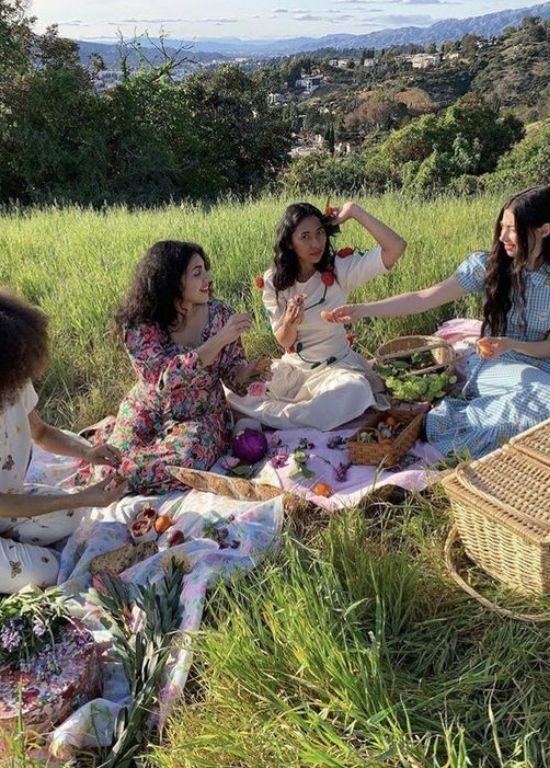 Exploring the hills with your teen squad during holiday must be exciting. Also, prepare good food, fresh beverages, and many more in a basket. Don't forget to dress up since you don't want to miss the moment captured. Furthermore, if you don't want to touch the grass directly, you can bring a mat too.
7. Beach view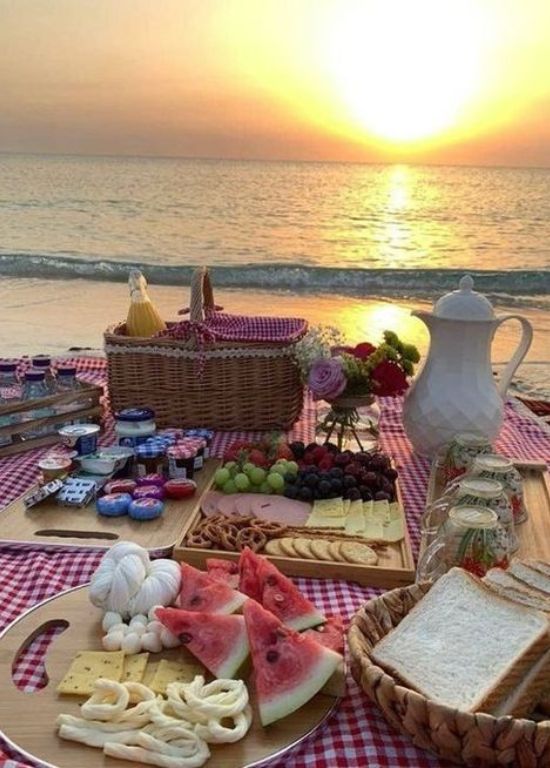 It is a heaven on earth picnic view for teens. After getting permission to go to the beach from your parents, you can set this picnic idea! Enjoying the sunset with your friends is so refreshing. It can recharge your energy during the holiday.
8. Movie picnic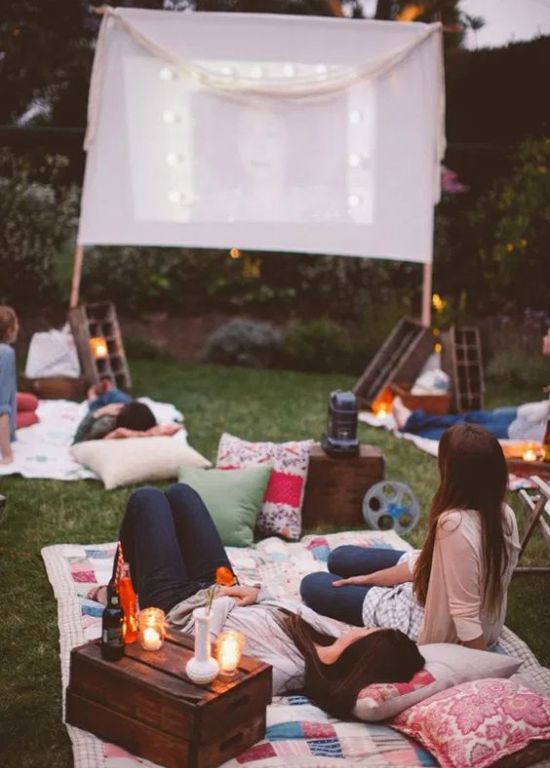 Going on a picnic and watching a movie? Sounds good! You can eat your favorite food while enjoying the movie. Laying down to watch the movie, munching snacks, oh don't forget to bring the cushions to make your picnic and movie time be perfect.
9. Teepee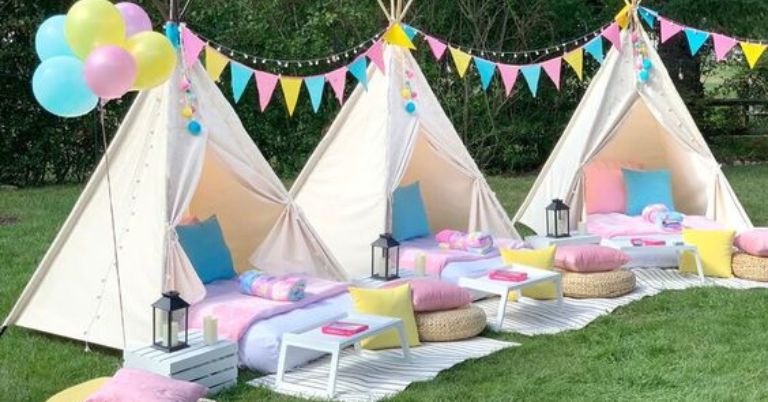 Having a teepee for your next picnic will be the best one. You can decorate it based on the theme that you want. Also, if you invite your squad to come, you can have more than one teepee. Then for the area, why don't you do it in the backyard? It is near your house, so no need to take a transport anymore.
10. Back in your car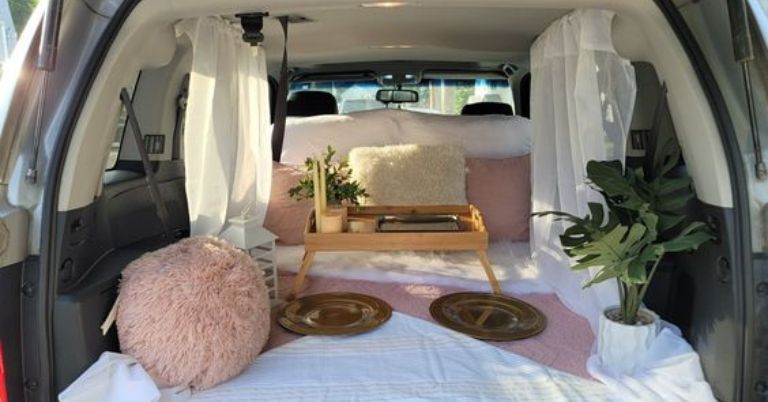 A different way to go on a picnic because it is a good chance for you to turn your back car into a picnic spot. Although it takes more effort, it is worth trying. You can throw a blanket or picnic mat, put some cushions and table for your food and beverage. As teenagers, it must be a fun idea to go on a picnic like this. We are sure that your parents are excited to do it too.
---
---
11. Healing on the field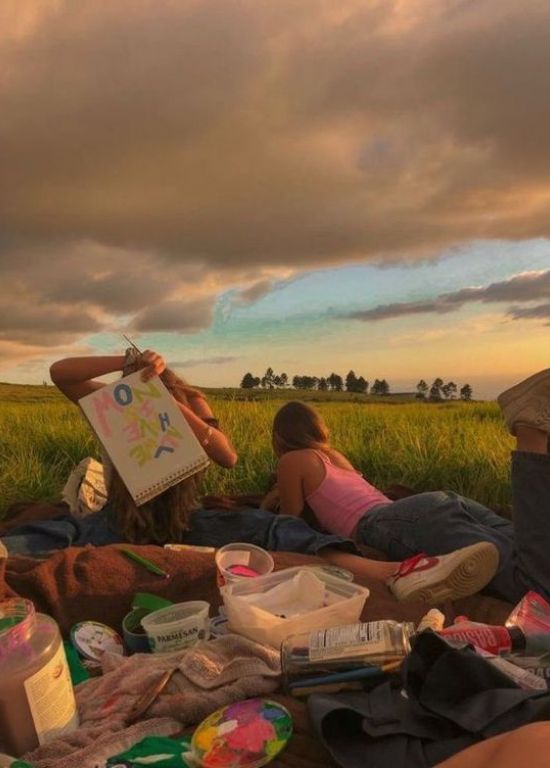 Healing on the field by having a picnic with your teenage friends. You can go to the nearest field from your home. After having food that makes your stomach full, you can heal yourself from any problem by enjoying the view until sunset. Also, to kill the time, why don't you do painting or drawing or any hobby that you like there?
12. Beach picnic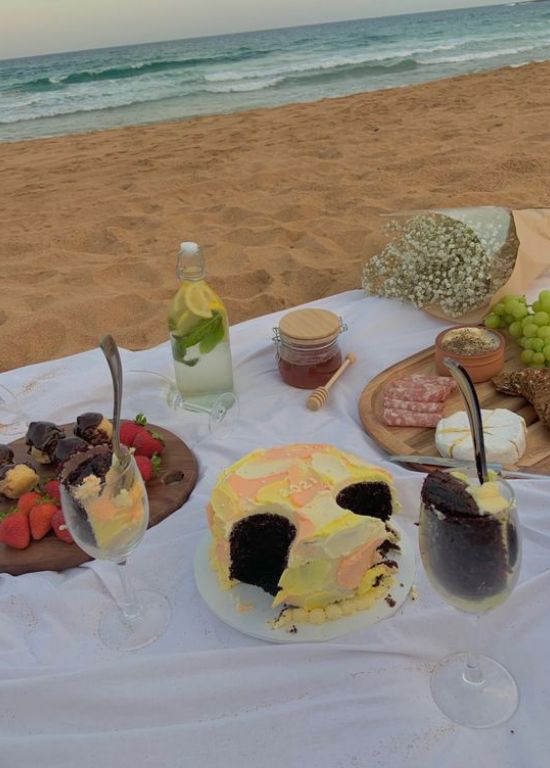 Everyone loves to go to the beach. The breeze, the waves, the sand are enjoyable and undeniable. This weekend, you can spend your time with your besties going on a picnic to the beach. Prepare for some food, fruits, and any drinks. Then you can feel the warmth as the sun goes down.
13. Dining outside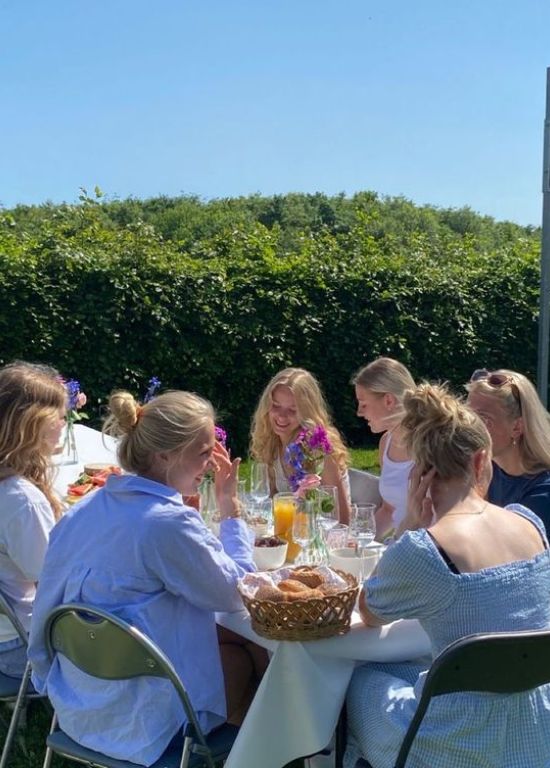 As teenagers, having lunch in the house might be boring especially when the holiday comes. If you want to go on a picnic yet you don't have time to go far from your house or you don't get any permission from your parents, you can do it in the backyard with your squad. Instead of throwing a picnic mat, you can set a dining table outside.
14. Picnic in the garden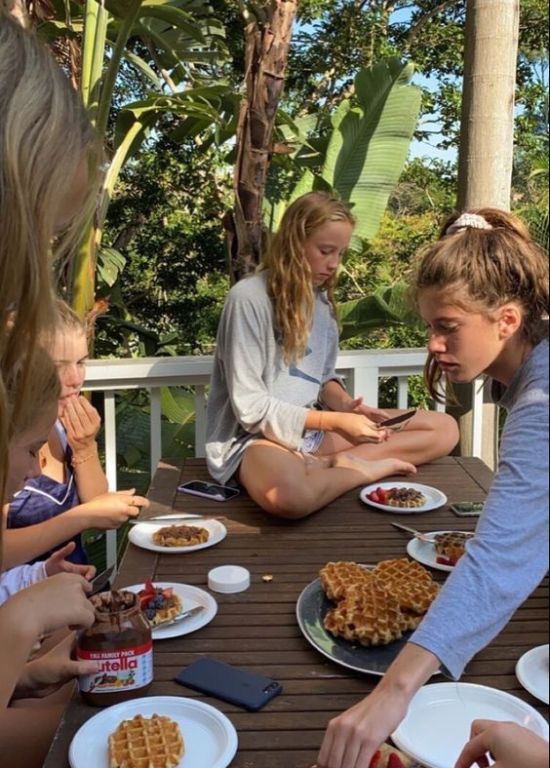 Going to the village during holiday is entertaining and can be an unforgettable moment between you and your teenage friends. Then, while on vacation you can picnic too by finding the shady area in the garden in order to enjoy your lunch.
15. Into the wood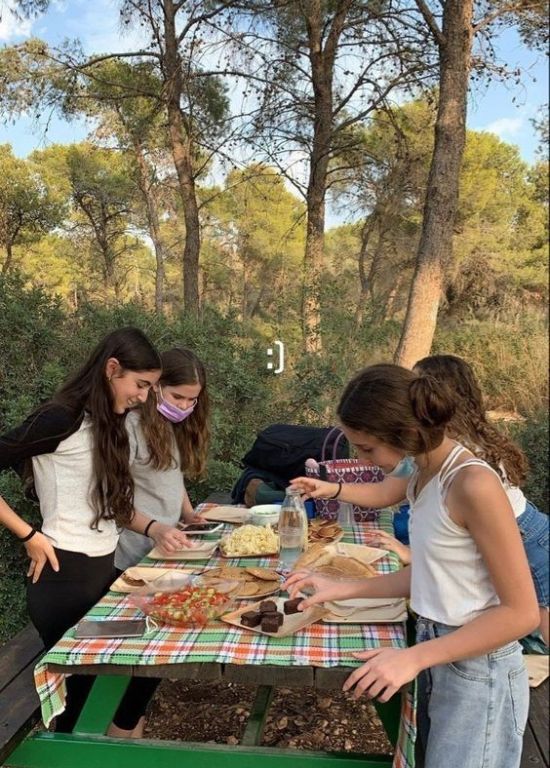 School holiday is a perfect time for going on a picnic. It is time to plan a picnic in the woods with your teenage friends before the holiday ends. Eating cookies, pancakes or just enjoying pizza is never wrong. The key point is you can have fun together outside school before going back to reality.
16. Pizza galore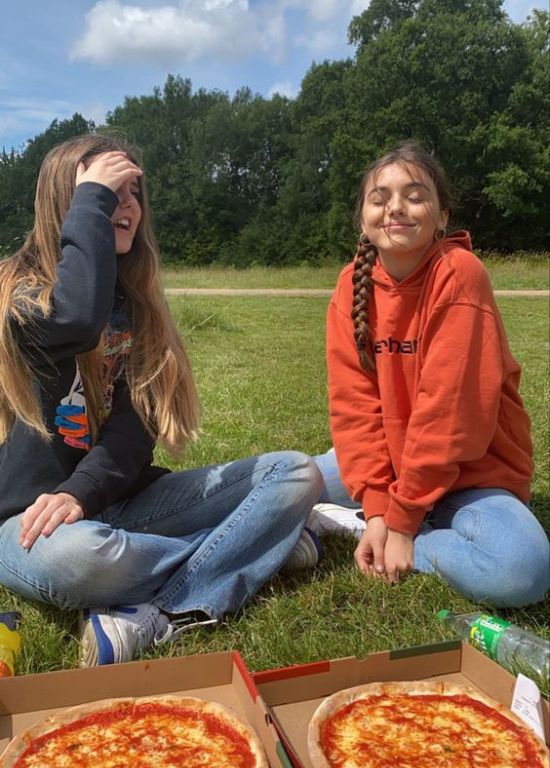 No one can deny pizza especially for a picnic. If you have just gone on a picnic at the last minute and can't decide which meal you should bring, you can stop by the pizza store and buy some for you and your squad. Cheese and meaty ones are the must have for your pizza galore!
17. Boho theme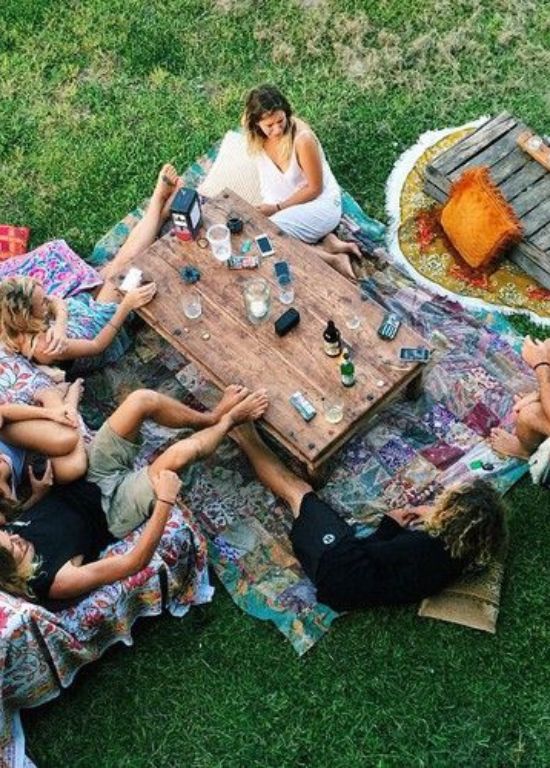 As you want to go picnic privately with your teenage squad, this idea is the best thing you can do. Although it can do it in your backyard only, the quality time during the picnic can still be reached. You can set this teenage picnic idea as your theme if you like the boho theme. Put your sofa in the backyard besides the table and cover it with a blanket. Also, the picnic mat should match the theme as well. You may add the cushions as well there. Snack and cold drink are on the list too!
18. Picnic on your birthday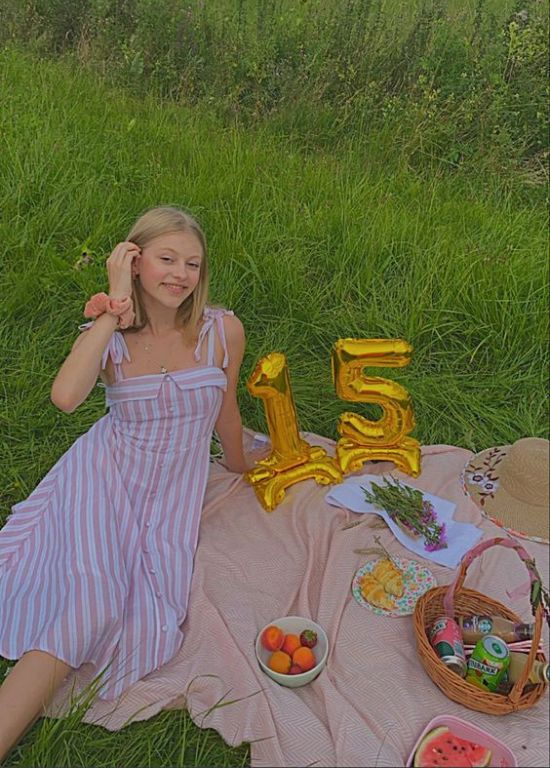 Have no plans for your birthday? This teenage picnic idea fits your plan for your birthday! A one of a kind private party that you can hold during your birthday. Prepare sweet treats for your guests as they will come to celebrate your new age.
19. Together with bestie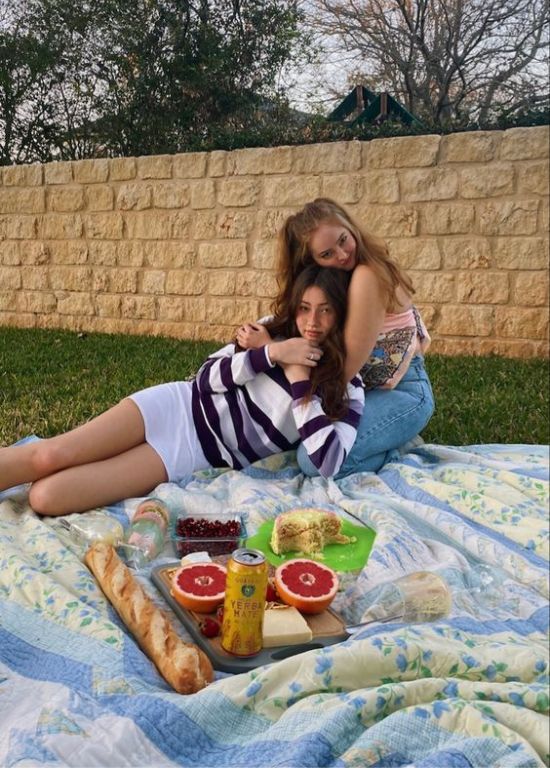 Go on a picnic with your bestie only? Why not! You can have the best quality time together with her/him. Eating your two favorite foods and snacks. Chit-chat about random things is the best thing you can do while going on a picnic for teenagers. Sometimes, it is okay to forget about stressful tasks at this moment.
20. On the lakeside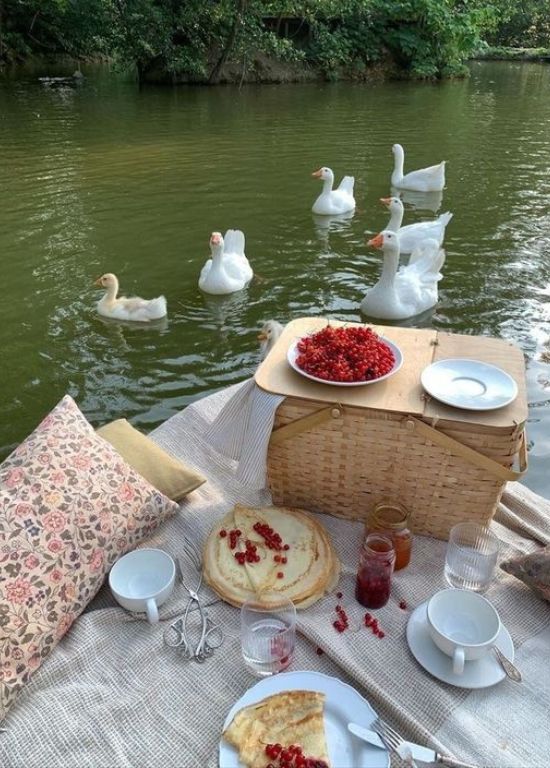 How beautiful and peaceful it is to have a picnic on the lakeside. You can eat your cake, tea and any food that you bring while watching the swans swim. Feel the calm water and cool wind in order to forget your hectic activities at school for a while. You can ask your teenage friends to come too or your siblings for bonding time!
Conclusion
Our teenage picnic ideas pretty sum up what you need for a picnic with your besties, squad, or even with the family. You can choose the theme if you plan it for a long time, or just go with the last minute one with the on-the-go food too. There is nothing wrong with your choice because the goal of a picnic with your favorite people is to have fun together outside.
---
Latest Post:
---
FAQ (Frequently Asked Questions)
What do you need for a simple picnic?
For a simple picnic, you need a picnic mat, basket or backpack to bring your food, drinks, and camera! For food, you can go buy a go-to food such as rice bowl, fries, burger and pizza! Don't forget to bring sunnies too if the sun is too bright.
What food should I bring to a picnic?
A yummy and easy to bring food. If you bring something that is hard to pack such as curry or soup, you can get in trouble if it is spilled in your bag. So, it is better to bring a simple food, such as cut fruit, sandwich, burger, or pizza. Some cakes work too.
How can I make a picnic more fun?
By setting the theme and bringing some properties for taking photos during the picnic. Also, you can bring your favorite books to be read outside. But, if you decide to bring the book, make sure your friends are book lovers too because you don't want to read alone while the others are having fun together, right?
What time should a picnic start?
You can go on a picnic at snack time. It is around 3.00 p.m while the sun is not that bright and the breeze can be felt peacefully. During this time, you can bring snacks and drinks only because you already ate your lunch before. It is an ideal time to enjoy the sun sets as well.
Latest posts by William Niocolas
(see all)