Spring break is a great time for teens to let loose and have some fun. With the warmer weather and longer days, there are many activities to enjoy with your teen during their break from school. From outdoor activities to creative projects, there are countless ways to keep your teen entertained while they're off from school. Therefore, you may need some fun things to do with your teen during spring break that are sure to create lasting memories.
As parents, use spring break as a perfect opportunity to get away from everyday routine and have some fun with your teens. Whether you're looking for some outdoor adventures, indoor activities, or just an excuse to relax, there are plenty of fun things to do with your teen during spring break. Let's check this out!
1. Book a Hotel for Family Staycation
A family staycation during spring break is an ideal way to bond and reconnect with your teen. It offers the chance for quality one-on-one time away from the stresses of school, work, and other everyday obligations. Simply book a family friendly hotel in your city and plan a quality time together. Let your teen enjoy the comforts of "home" while still exploring new activities and experiences.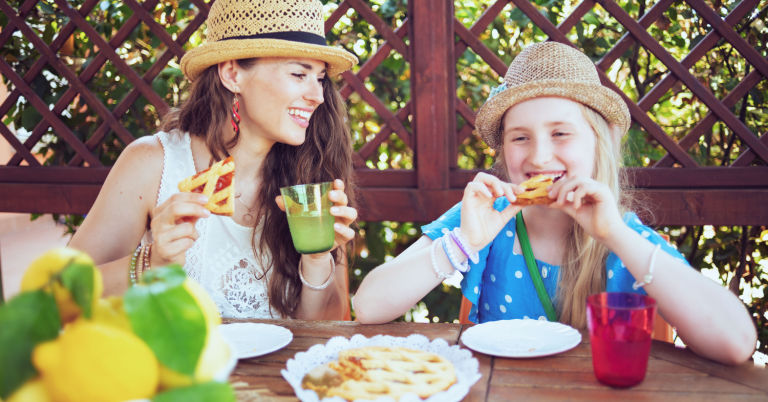 Moreover, you can also take advantage of the extra time to talk and listen to your teen, allowing you to better understand their interests, concerns, and goals. With all this in mind, booking a family staycation during spring break means building stronger family ties and creating lasting memories.
2. Do Volunteering Activity
Consider volunteering at a nearby organization if you want to spend a few hours or a whole day doing something that will not only make you happy but also improve the lives of others. At first, it might not fit your concept of fun, but it can! Volunteering is a great opportunity to learn about the value of helping others, try something new, and spend quality time with your teen while creating memories that will last a lifetime.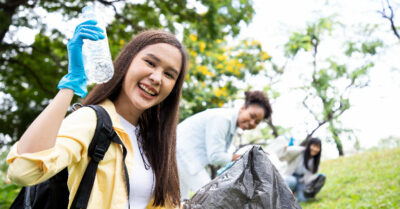 Many organizations may benefit from your expertise, and it would also provide you some insight into a potential area of interest. If you're looking for an internship, it's a fantastic networking opportunity as well!
3. Tour Colleges
A fantastic opportunity for your teen to get a better idea about their dream college is over spring break! Especially for older teenagers, visiting a college or institution they may be interested in is one of the finest things to do during spring break. Make it a memorable experience with exciting stops planned along the route, whether you're traveling inside the metro area or out of state.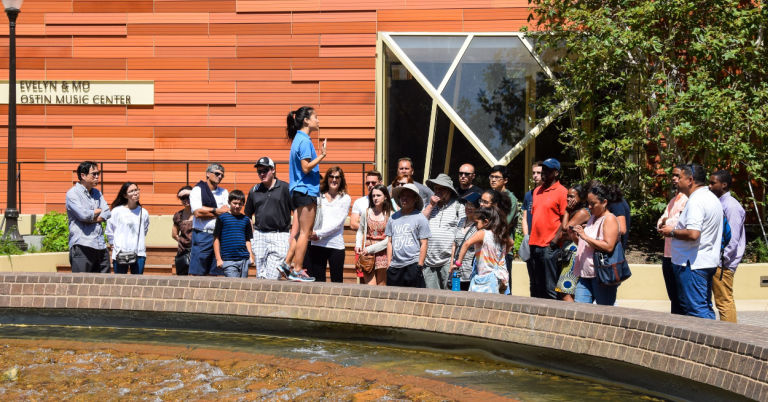 Moreover, you and your teen can discuss the college search process, ask questions, and get a better feel for the college and its offerings. Additionally, touring with your teen during spring break allows you to meet with admissions counselors and other college personnel, as well as get acquainted with the city or town the college is located in.
4. Visit a Theme Park
Theme parks are a perfect place to make lasting memories together that you and your teen can look back on fondly. Your teen can enjoy some healthy competition at theme parks. Whether it's racing go-karts or competing in carnival games, theme parks offer plenty of fun activities for you and your teen to enjoy together. Remember to take fun photos together!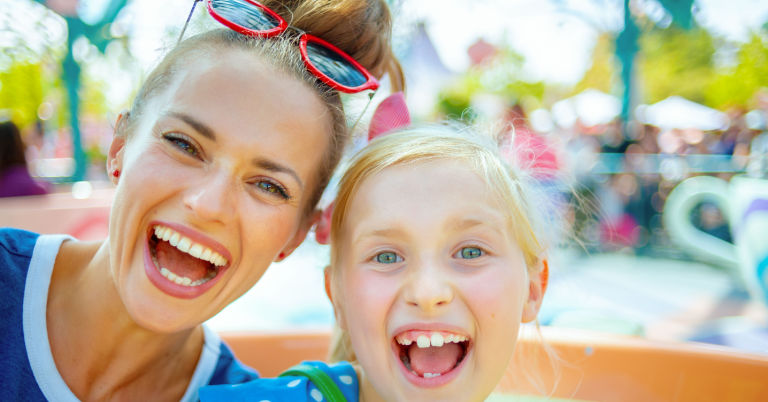 If you prefer a more relaxing activity, you can have a fun picnic with your teen. Let your teen help you prepare picnic meals a day before. It will be an unforgettable experience that strengthens your relationship.
5. Take a Cooking Class
Learning how to cook together is an ideal way to bond, plus you'll get to enjoy the fruits of your labor after! Especially if your teen loves cooking, it will be a fun activity to do during spring break. Cooking classes can also be a fun way to develop your teen's skills in the kitchen, which will be useful for when they move away from home.
Moreover, your teen can explore new flavors and ingredients and learn about different cultures in the cooking class. As your teen learns a new recipe, let them make some delicious meals to enjoy at home!
6. Go on a Hike
If you are looking for an outdoor adventure, we recommend you hiking with your teen. Going on a hike with your teen during spring break allows you to connect with nature and enjoy its beauty. From the trees, to the flowers, to the animals, to the views, it's a fantastic way to appreciate the natural world.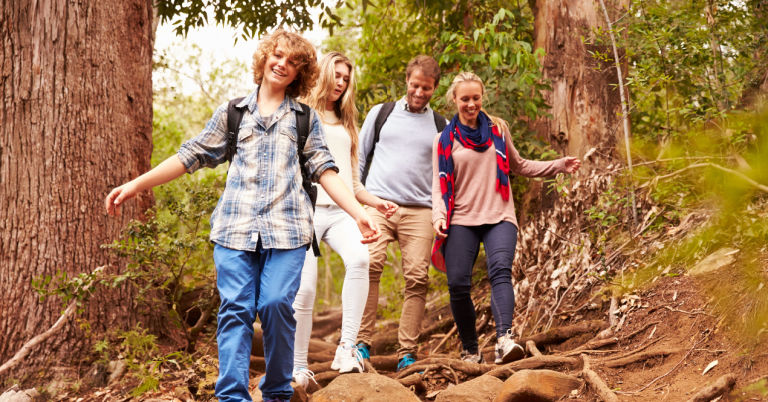 Besides, spring break is the perfect time to spend quality time with your teen. A hike offers an opportunity to talk, laugh, and enjoy each other's company in a beautiful and peaceful setting.
7. Have a Movie Marathon
Want to have a fun spring break activity at home? Why don't you plan a movie marathon with your teen? Having a movie marathon with your teen during spring break is a fantastic way to connect and bond with them. It can also help you both relax and unwind after a long school year.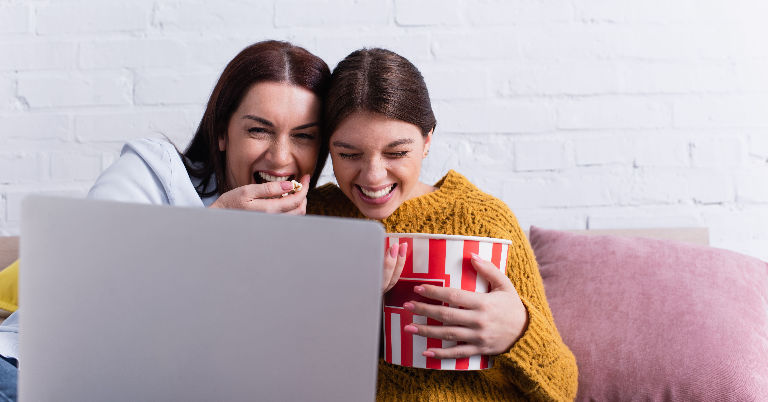 In addition, you can learn more about your teen's interests by watching films that they enjoy. Let your teen share some of their favorite films. Or, you can also recommend some excellent movies from your youth. Remember to make a ton of popcorn and pack additional munchies in case something happens!
8. Go Camping
Camping is one of the most affordable vacations you can take with your teens during spring break. You don't have to worry about airfare or expensive hotel rooms. All you need to do is pack up your camping gear, drive to your camping location, and you're good to go.
Away from all the distractions of the world, you can bond and have meaningful conversations about life and the future. Besides, you can teach your teen important life skills like cooking, navigating, and setting up camp. Not only will these skills help them in the future, but they'll also have fun learning them.
9. Take a Trip To The Beach
Being at the beach can help your teen relax and recharge after school. The beach trip also provides stress relief and gives them an opportunity to explore and learn about nature. Moreover, there are plenty of fun activities to do, such as swimming, surfing, beach volleyball, and building sand castles.
Not only is the beach a wonderful place to have fun in the sun, but it can also be an educational experience. Your teen can learn about the environment, the local wildlife, and even the local culture. Plus, it can be an ideal opportunity to get to know each other better and to bond as a family!
10. Visit a Museum
When it comes to a perfect place to learn new things during spring break, museums will never disappoint. Research for the best museums in the USA before taking your teen there. Going to a museum can be a fun way to explore a variety of topics and cultures, learn about history, and appreciate art. Additionally, a museum visit will provide an opportunity for your teen to engage in creative thinking and gain exposure to new ideas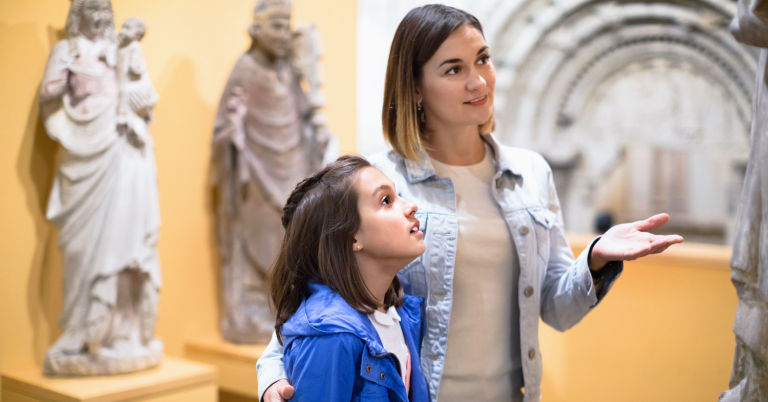 By visiting a museum together, you can also have conversations about different topics and opinions that you may not otherwise have had. Who knows, this will be an amazing routine activity you can do with your teen.
---
---
11. Go Horseback Riding
Don't let your teen be lazy at home during spring break! Instead, you can ask them to learn new and exciting sports like horseback riding. Horseback riding is a perfect way to get outdoors and enjoy some fresh air and sunshine. It's also a great chance to teach your teen responsibility, as they will need to take care of the horse they are riding.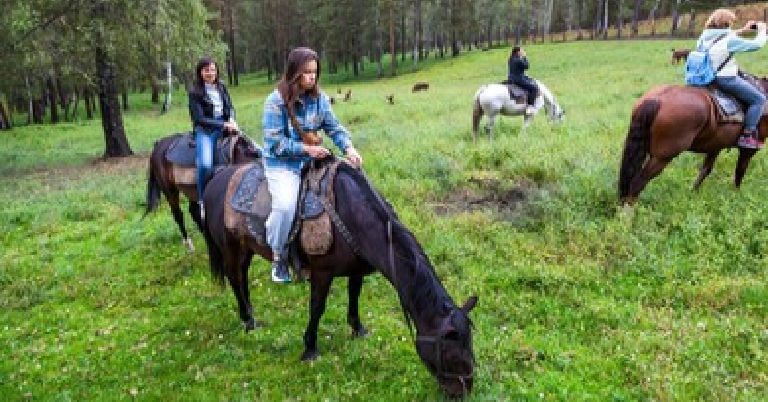 Especially if you have an active and brave teen, this activity will be a fun challenge. Moreover, you can try horseback riding as well to give them strong support. You may introduce them to the world of horses, which can be a fun hobby and even a career path later on.
12. Escape Room Game Experience
Another fun game you can do with your teen during spring break, playing an escape room game will be an amazing experience to treasure. You should look for the best escape room games in the USA that are suitable for your teen. Escape room games require players to think critically and problem-solve in order to escape. This can help your teen learn critical thinking skills that can be applied to other areas of life.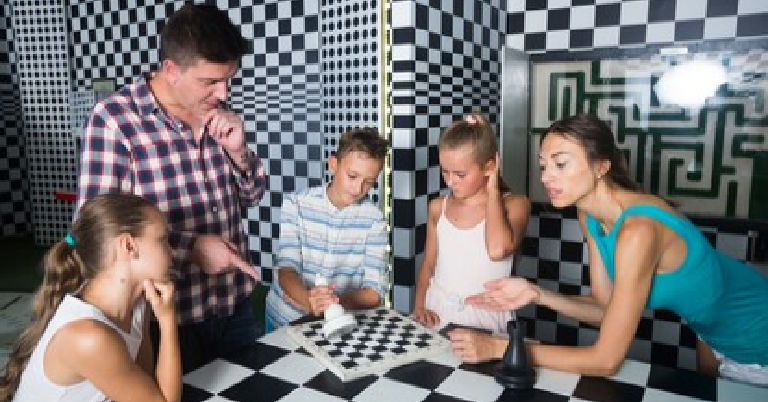 Moreover, working together to solve puzzles and riddles can help foster a sense of teamwork and collaboration between you and your teen. It's a perfect time to bond and have an unforgettable experience during the spring break.
13. Pajama Day
Teenagers are typically worn out from living an active lifestyle all the time. They actually require a day off. Therefore, you can encourage spending the day in jammies on the couch. Use disposable plates and purchase simple self-serve meals. Spend the day rejuvenating for the coming week.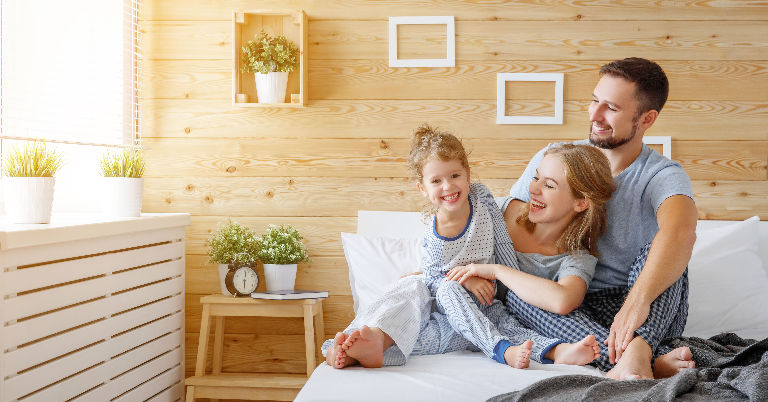 Plus, you can even use the time to talk about important topics, such as expectations for the upcoming school year, or simply catch up on each other's lives. Pajama days can also be a creative way to get your teen to take a break and enjoy some downtime.
14. Plan a Roadtrip
A road trip is always a fantastic activity during holidays. In case your teen might not be able to drive yet, it's time to be a cool road trip partner during spring break. You can drive your teen with their friends to the beach, the mountains, or even something as big as the Grand Canyon! Pick your favorite place and go have fun!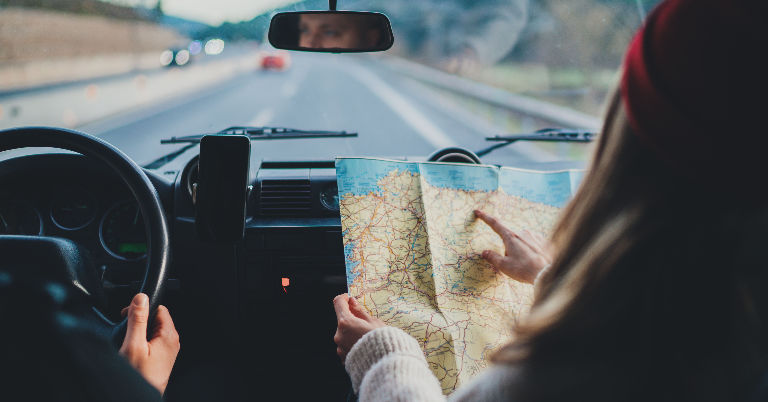 Moreover, the road trip journey can be a perfect time to bond. The long car rides and conversations can help to create lasting memories. And, road trips with teens can help teach them important life skills such as map reading, budgeting, and decision-making.
15. Attend Spring Festivals
The best spots to spend your spring break are at spring festivals! They have people, crafts, music, and the best of all, delicious food! Perhaps you could also assist with the vendors. Check to see if there is a spring festival in your community, then attend! It can be a great way to bond, create lasting memories, and ensure that your teen is safe while having a good time.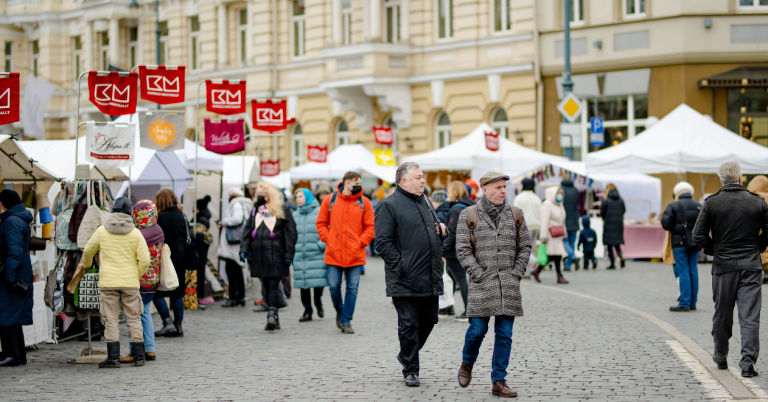 By accompanying your teen, you will be able to provide support, guidance, and advice throughout the event, while giving them the freedom to explore and have fun. Additionally, you will be able to monitor their activities, helping ensure they don't get involved in anything they should not be.
16. Go To Concerts
Have your teen been waiting to see their favorite singer in concert? If so, ask them to go see him or her during spring break! Spring concerts are always the best for you and your teen due to the ideal climate and temperature. There will be plenty of room for you and your teen to sit together and jam out to your favorite songs, even if you can't obtain a front row spot.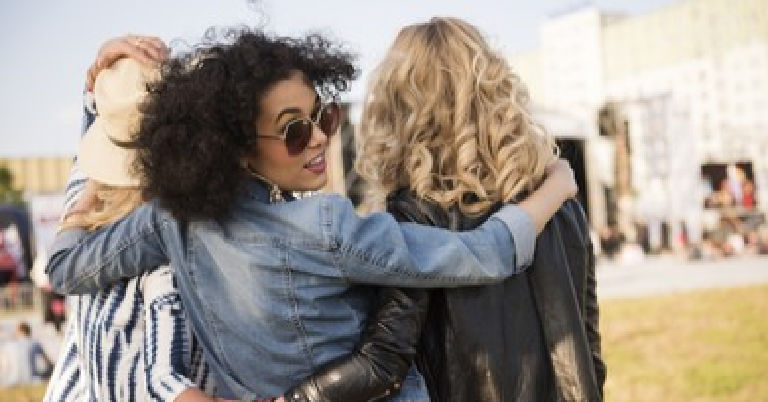 Moreover, your teen can share their favorite artist or genre of music with their friends at the spring concert. Plus, it can be a fun way to explore the city or town you're visiting, as most venues are located in interesting areas.
17. Do Makeup on Each Other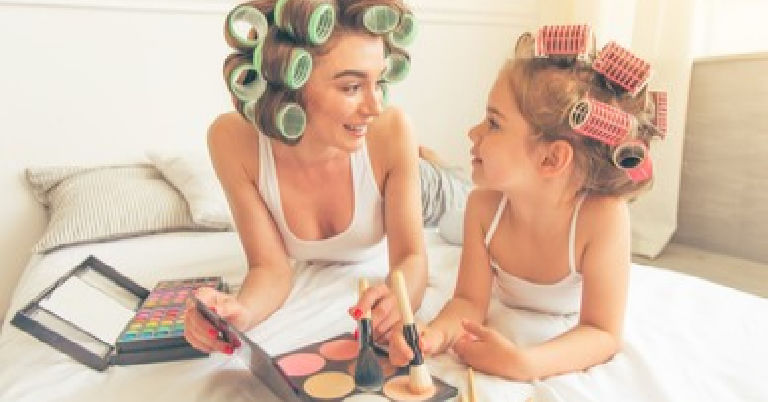 Doing makeup on each other with your teen during spring break can be an exciting bonding experience. It can be a fun way to try something new and learn how to apply makeup in a creative way. Moreover, you can talk about self-care and the importance of taking care of one's skin and health to your teen.
You know those YouTube beauty routines that you enjoy watching but have never attempted to recreate? Now is the time! Recreate the hair, makeup, or apply the skin care routine you've been itching to try on your teen by pulling out your beauty tools.
18. Explore Your City
Even when you are at home, you can still explore new areas in your city. Take your teen to some local hotspots you've been meaning to visit but haven't yet during spring break. It can be a brand-new cafe, a park, or a show at the neighborhood museum. Whatever it is, spend the day exploring your own city like a tourist.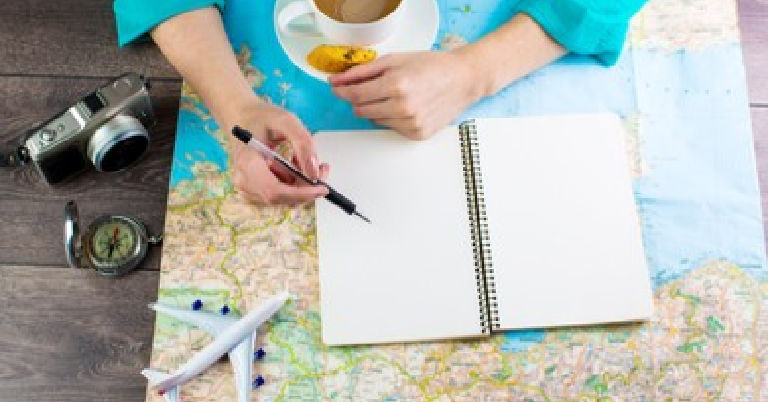 This activity is perfect for those parents and teens who like to discover unexpected new things around without a tight schedule. Besides, exploring your city with your teen can help them make new friends, discover new interests, and can help you both make lasting memories.
19. Plant a Garden
Spring is a perfect season to plant a garden. Planting and caring for a garden can be a great way to teach teens about the satisfaction that comes from seeing the results of their hard work. Let your teen design your garden after doing some joint research on potential flowers or crops. If you don't have any, buy the seeds or plants. Don't forget to sow a seed and pray!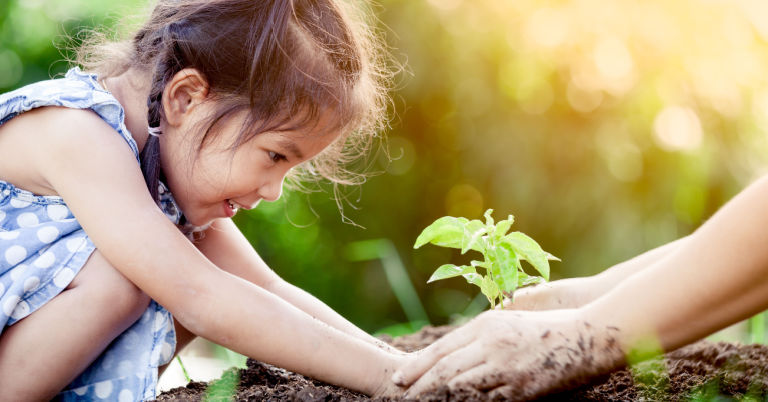 In addition, you can introduce teens to sustainable practices like composting and recycling. Gardening activities for teens also can teach them important lessons about responsibility, patience, and hard work. It will be a fun and creative outlet for teens to express themselves!
20. Make a Dream Board
Welcome the spring break with a powerful tool that can help your teen develop a plan for their future and stay focused on their goals. Therefore, why don't you create a dream board together with your teen? It can be a fun and creative project to do together during spring break.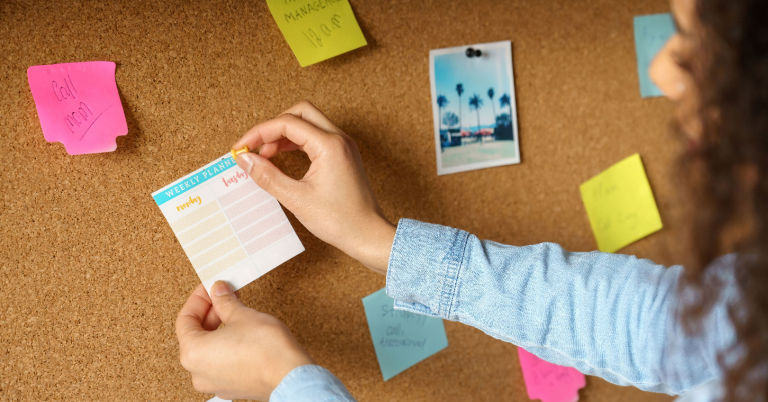 Ask them to print out images from the internet representing things they hope to do or accomplish in their life, then arrange them on poster board. You can discuss hopes, dreams, and aspirations with your teen. It will help your teens understand the steps needed to reach their goals and celebrate their achievements.
Conclusion
Spring break is a great time to create fun memories with your teen. Taking the time to plan activities together, such as outdoor adventures, new hobbies, or even just a relaxing family movie night, can help to strengthen your bond and give you both something to look forward to. Whether you choose to stay in town or take a vacation, the most important thing is to spend quality time together and make the most of this special time!
---
Latest Post:
---
Frequently Asked Questions (FAQ)
What can teenagers do during spring break?
Teenagers can take advantage of spring break to catch up on sleep, explore new things, and spend quality time with family and friends. Taking a break from school and daily routines can be a great way to relax and explore new hobbies or activities. Spring break can also be a great time to travel, explore new cultures and places, or even just to spend some time alone to reflect and destress. If you are looking for fun things to do with your teen during spring break, you can read the article above.
What can a bored 15 year old do?
A bored 15 year old can play video games, do puzzles, learn a new language, or explore new hobbies and interests to keep themselves entertained. Some ideas include playing sports, going for a walk or hike, playing board or card games, reading a book, taking an online class, writing, painting or drawing. These activities can help relieve boredom and also provide an opportunity for learning, exploration, and growth.
What do teenagers do for fun together?
Teenagers often have fun together by playing sports, watching movies, going to the mall, playing video games, and hanging out at each other's houses. These activities give teenagers a chance to socialize and relax in a safe and familiar environment. You can do these activities during spring break with your teens to help them learn new skills and explore new interests. For more fun things to do with your teen during spring break, please read the article above.
What can a teenage girl do when bored at home?
A teenage girl can watch a movie or TV show, read a book, listen to music, play games, do a craft project, cook or bake something when bored at home. She can also go for a walk or bike ride, or start a journal. All of these activities can help her to express her creativity and keep her mind active, while also providing her with a sense of accomplishment. If you are looking for fun things to do with your teen during spring break, you can check the article above.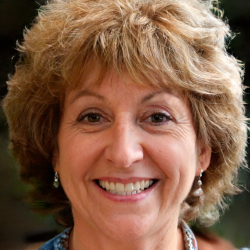 Latest posts by Suzy Prichard
(see all)