Holding a party, especially for teenagers, probably gives you a few overwhelming thoughts. It is because your children are not kids anymore, yet they are not adults either. Therefore, choosing the food for their party, whether it is a birthday, pajama party, Halloween, or summer staycation at home, should be done based on what they have liked recently. So, your teenagers and their friends can enjoy the party cheerfully, and of course, you are free from judgment since you provide the best tasty teenage party food ideas for them.
Below we give you recommended food ideas for a teenage party, including the beverages you can try to make in your lovely kitchen. Or if you only have a little time to do it, as simple as you order it.
1. All about pink and pancake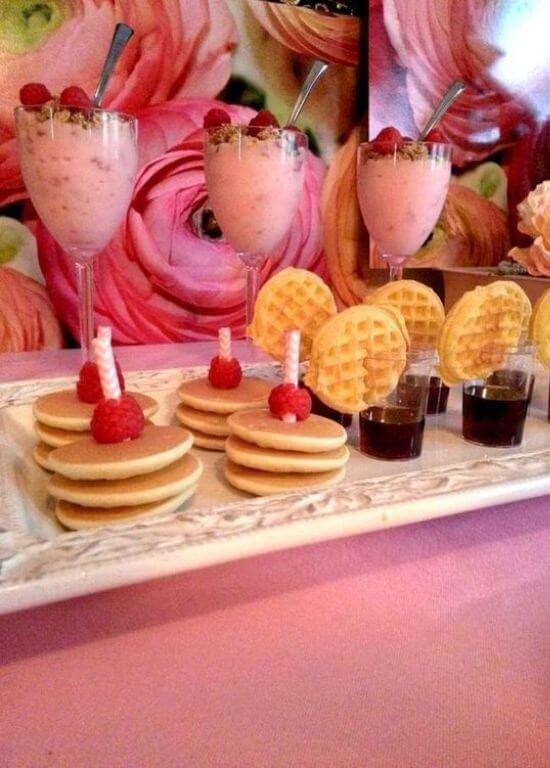 Who doesn't love pancakes and waffles? Instead of making these sweet treats easy to make, you can create the topping based on your daughter's favorite taste. If your daughter likes any berries, you can go with strawberry smoothies and raspberries as the topping of your pancake. Also, you can have chocolate dipping for the waffle if you want to. It is pretty simple yet cute at the same time. Also, the guests can enjoy the food with excitement.
2. Cookies time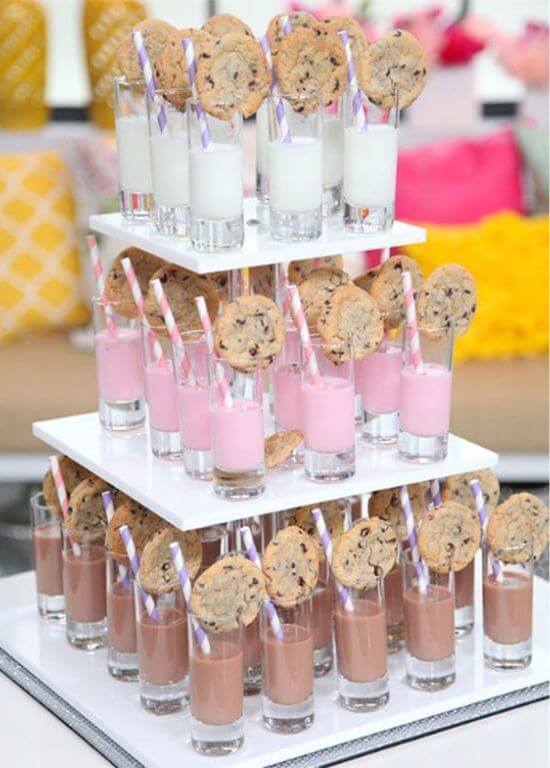 If you are looking for a delicious dessert for your teenager's party, why don't you go with cookies and milk? It is undeniable since all teens love cookies and all kinds of milk. You can prepare three options of milk, such as chocolate, vanilla, and strawberry. Also, if your teens already concern themselves with gluten and sugar in cookies, you can try baking gluten-free cookies to attract them to try your homemade cookies. Be ready to receive sweet compliments from them.
3. Choco fondue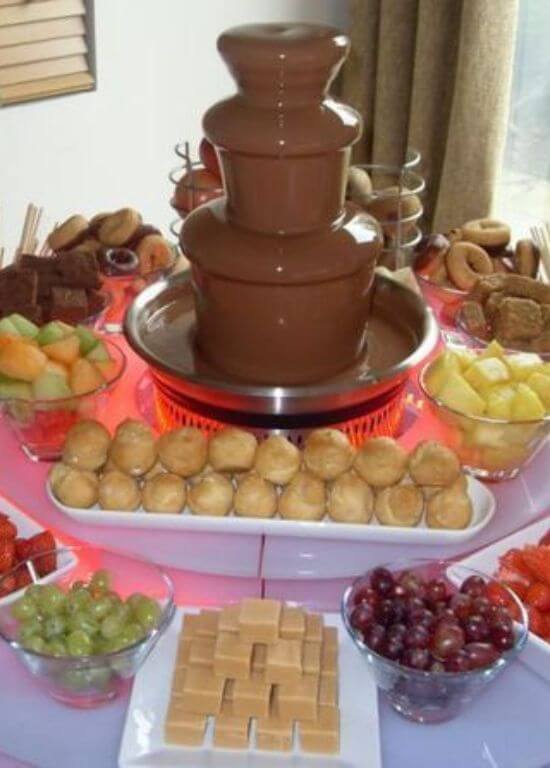 This can be the focal point of the party food that your teenagers have. All teenagers always get attracted to choco fondue. So, after preparing the choco fondue, the fondue tools can also be rented if you don't want to buy them, then you just have to provide fresh-cut fruits, mini doughnuts, and sticks. Let the teenagers do it by themselves and have fun together. Make sure you put the tissues beside the table.
4. Mini sandwiches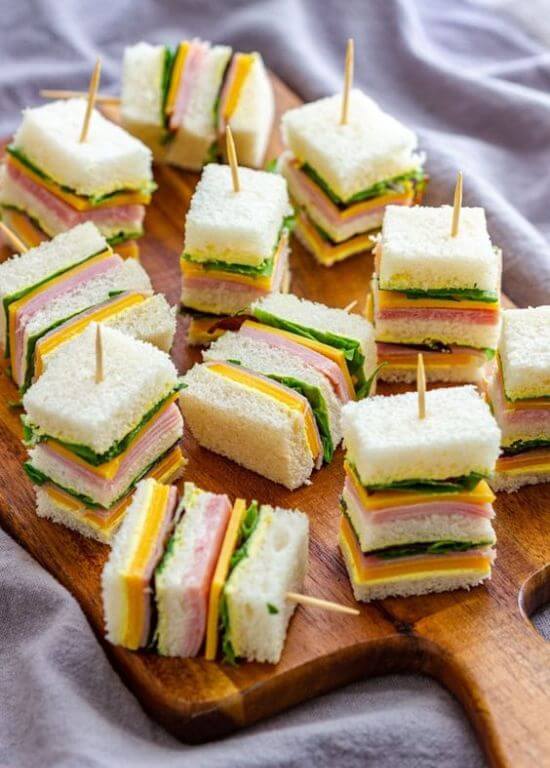 Finger food at a teen's party will be the parent's number one choice to prepare. Just like these mini sandwiches. If you make a regular sandwich, it might be boring and ordinary for teenagers. But turning the sandwiches into a mini size will encourage them to enjoy the food at the party more. Also, since the size is mini, they can try other foods and beverage that you already prepare for them. It is like a mini snack with complete nutrients.
5. Mini fruit pancakes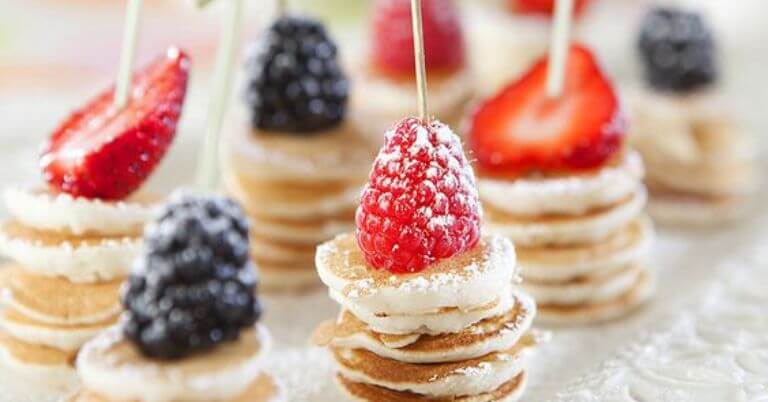 More than one pancake is needed, especially if it is a mini one. Making a mini pancake is not that difficult because you just have to change the spoon to pour the mixture into the pan. Moreover, you can do it for a high amount in one low heat pan, so your time to prepare this one is pretty short. For the topping, you can add sugar, simple syrup, or fruits. Don't forget to add the sticks to make it easier for your children's guests to enjoy the food.
6. Cookies with a spa theme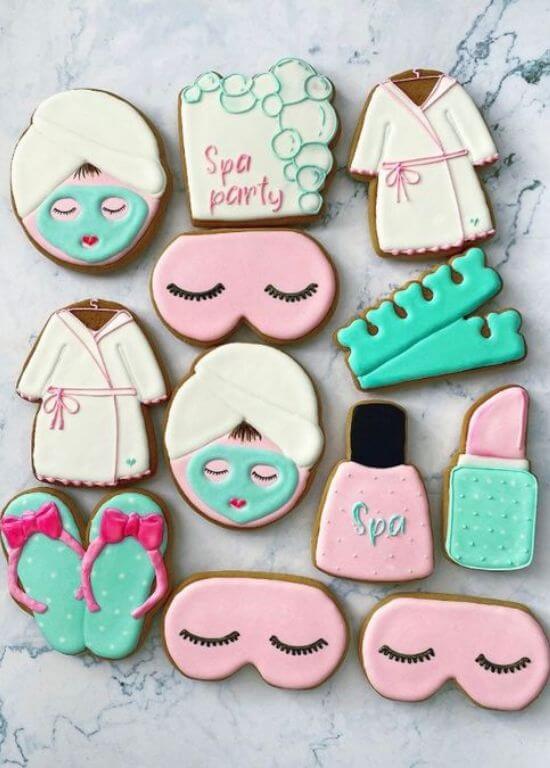 Your daughter wants to hold a pajama party with her teenagers? Then, this tasty teenage party food idea is your best choice. You can start baking cookies with a spa theme like this one. Colorful icing is the key to decorating the cookies. Choose pastel-colored icing to make your cookies look pretty and irresistible to eat. Your teens and besties must be screaming in happiness seeing these cuties.
7. Makeup cupcakes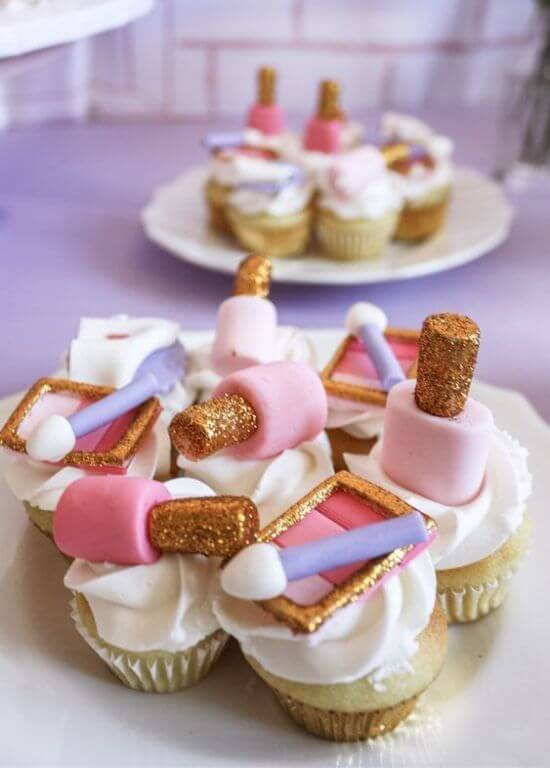 As the teens who are just starting to learn about makeup, you can support their new hobbies by giving them this cupcake theme. Makeup cupcakes are the sweetest! It is not only yummy, but also instagrammable. The topping and icing make you not have the heart to eat it.
8. Fried cheese rings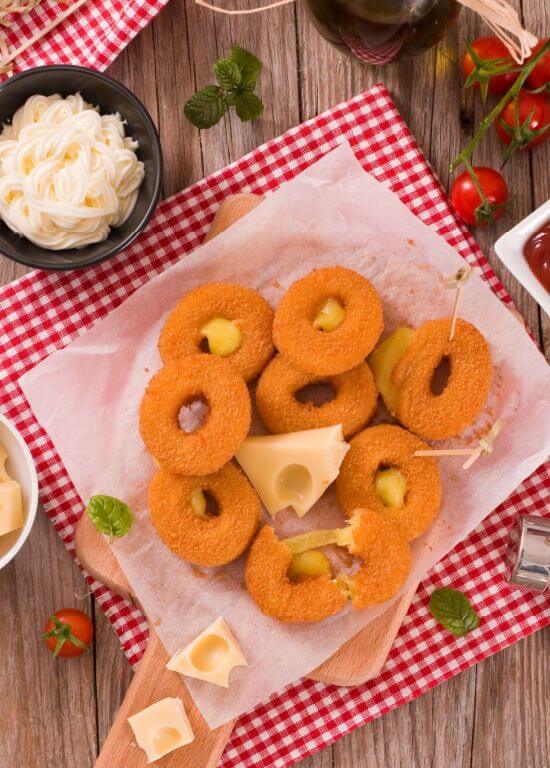 Fries are always an excellent snack during parties. While the allure of fried cheese rings cannot be denied. Imagine enjoying the melted cheese inside while your teens are busy munching on the crisp one outside. Adding mayo and ketchup will make this finger food even more delicious. We recommend you fry in high amounts because it is addictive!
9. Mermaid cupcakes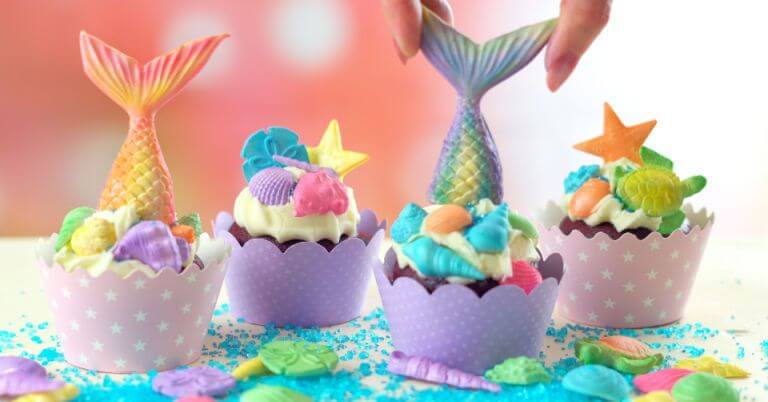 This kind of dessert is famous and a favorite of everyone, from kids to adults. So, providing cupcakes as one of the teen party foods is an excellent choice! Ask your daughter about the party's theme, or if you already decided on the piece about the sea and she just approved it, this cupcake decoration will perfectly fit. Mermaid cupcakes with sweet and colorful icing, complete with the fish's tail on top. You can start an order if you don't have time to prepare it yourself. It will be a lovely dessert for you, your teens, and the guests.
10. Cute macarons for tea time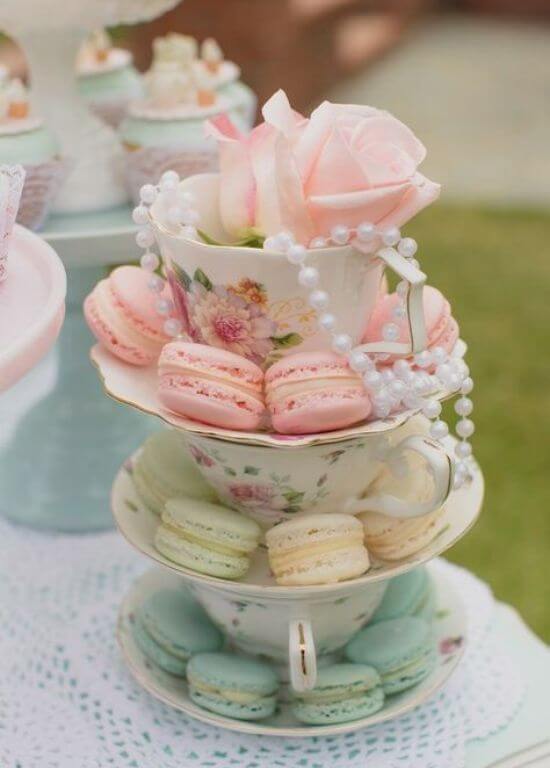 Young people mostly love macarons due to their texture and taste. The crispness outside and moist inside are undeniable as the food for the party. If the party's theme is tea time, then this is the best suit. You don't have to make macarons at home because many brands sell tasty macarons every day. Choose various flavors and colors. Don't forget to serve it on a cute plating. Then, your teens are ready to hold a tea party in the backyard.
---
---
11. Pastel rainbow gingerbread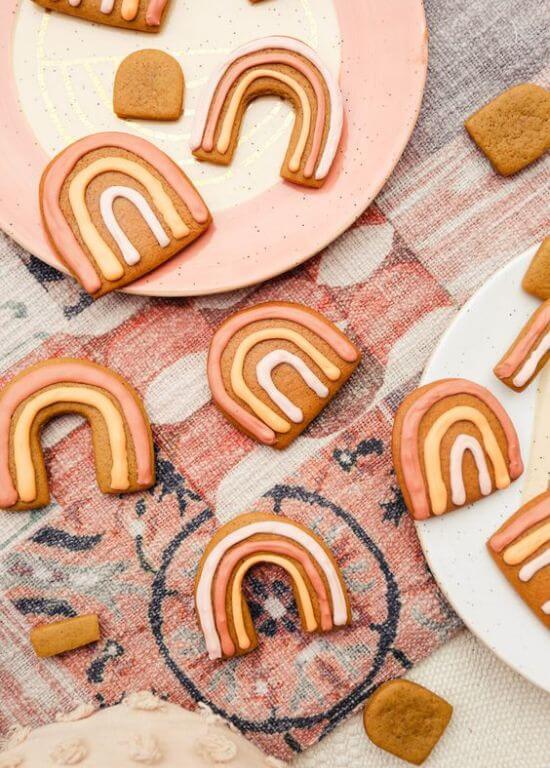 Gingerbread is good to celebrate the fantastic season. Before the heavy winter comes, and your teens want to hold a party, you can bake some gingerbread and put some icing on it in boho style. It gives off a warm vibe since the temperature is getting more relaxed as well. You can bake it in various sizes, too, and then place it on cute plates as well.
12. Sparkling berry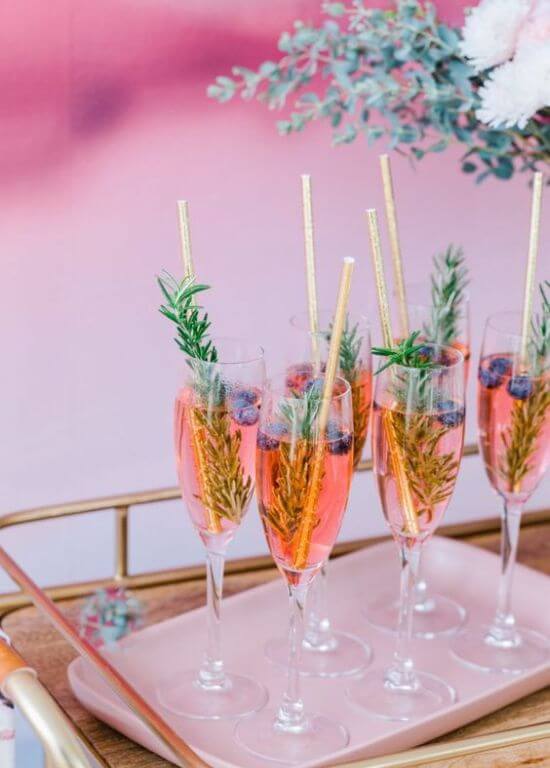 As the teenagers that hold the party, sometimes they want to add some 'adult' things like trying to taste the mocktails or cocktails, although they have no idea about their natural tastes. If your daughter wants to taste the sensation of drinking mocktails, you can make a punch berry drink like this one. It consists of syrup and blueberries. You can add a bit of soda inside and rosemary to add flavor.
13. Ice shark jelly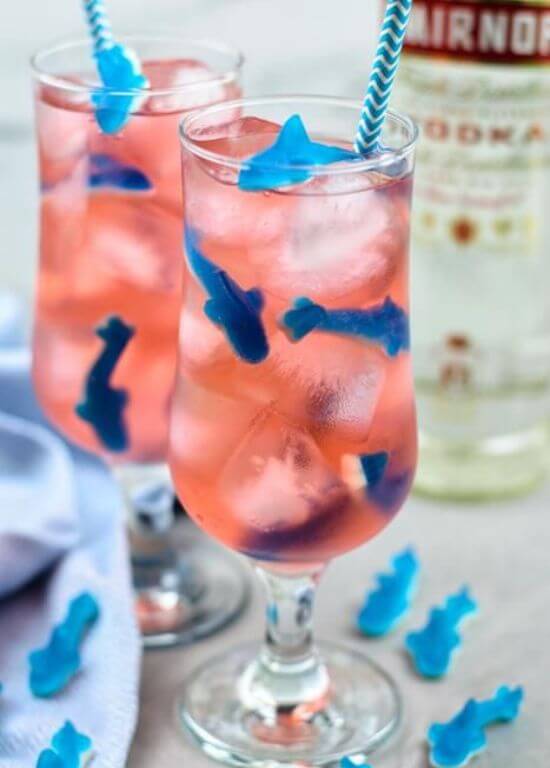 It must be refreshing to drink this ice shark jelly during a party. This kind of beverage is perfect for pool parties in the summer. For the shark, you can buy a jelly mold after making the jelly. And for a drink, you can make it using syrup and add ice cubes. Make it more fizzy by adding a plain soda for teen guests.
14. Sweet treats corner
This spot is heaven for a teenage party. All the sweet and tasty snacks are provided completely. Doughnuts, cupcakes, fruit skewers, cookies, and many more. Yes, a teenage party should be filled with something colorful, delicious, and pretty to look at. Make sure the sugar intake on each food is still safe for the youth to consume to avoid sugar rush to them.
15. Pizza all over the table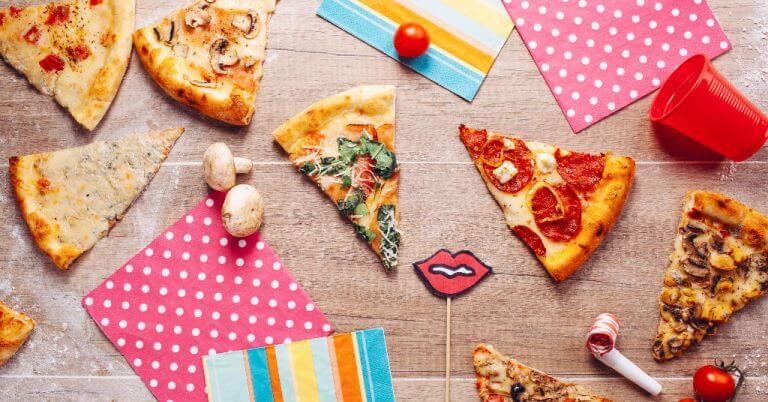 When someone says pizza, everybody must feel hungry! So, providing pizza as the food for your teenager's party is the safest choice ever. Margherita, cheese, Neapolitan, or pepperoni pizza. Young people definitely love them all. You just save time and energy because there is no need to exert extra effort to cook many meals. If you like to add some dessert, go for ice cream! No one can deny it either.
16. Mini burgers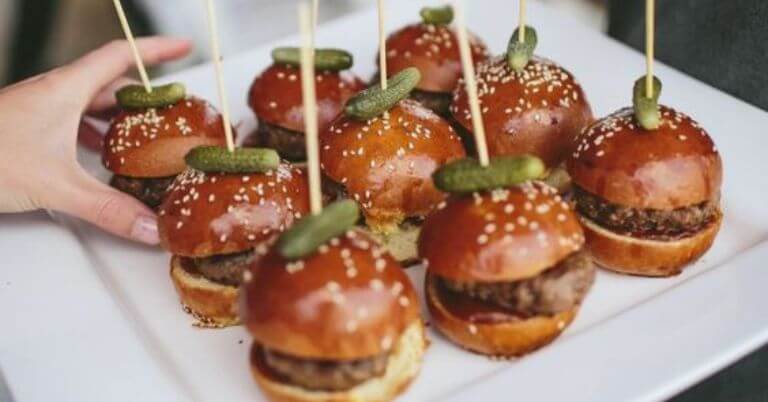 When you already prepare for the main menu, but your teenagers insist on having a burger at the party, you can still provide it in a mini size. So, your main course is still enjoyable at lunchtime, and your kids will be happy having their favorite meals as well. Make it more appetizing by putting the stick through the burger.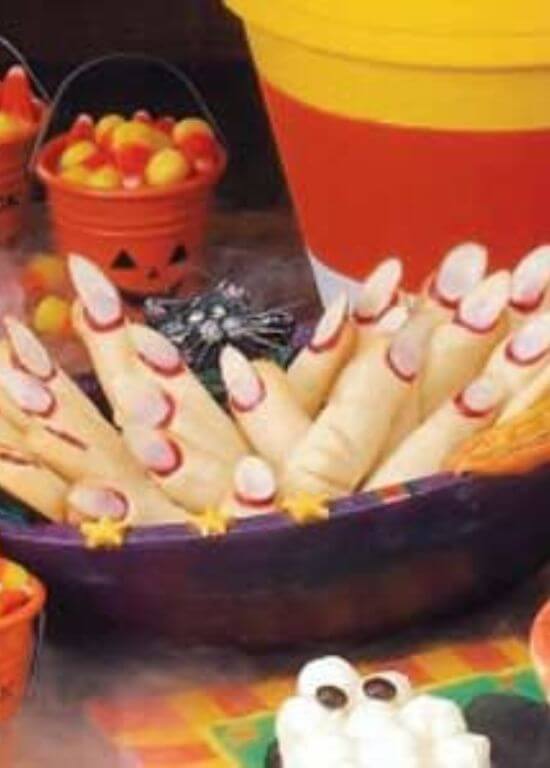 This food idea is a perfectly fit for a Halloween party for your teenagers. Creepy fingers cookies will surely give exciting vibes to the guests, who are primarily teens. They are going to take many photos before taking a bite for sure. Also, if you are a baking enthusiast, this idea will help you improve your baking skills in creating unusual cookie shapes. This is truly finger food for teen parties!
18. Cute cake pops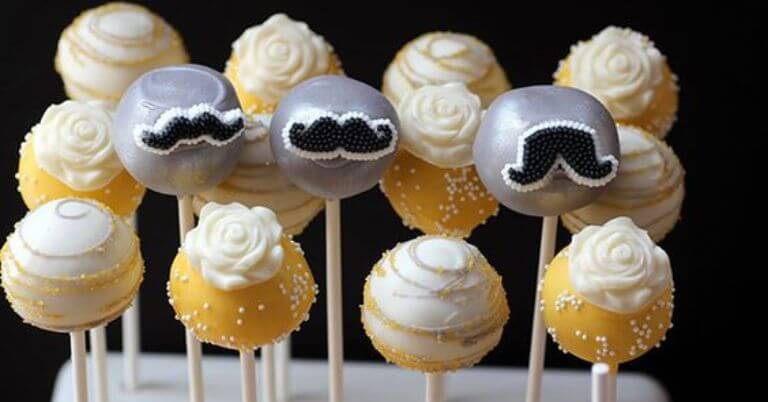 Cake pops perhaps became popular a decade ago, but their sweetness is challenging to leave. Therefore, this teenage party food idea will still be a favorite for the attendee, host, and you as the parents to prepare. If you cannot make it yourself, you can order it a week before your teenager's party day. Try to fit the theme for the cake pops decoration.
19. Cone of fish and chips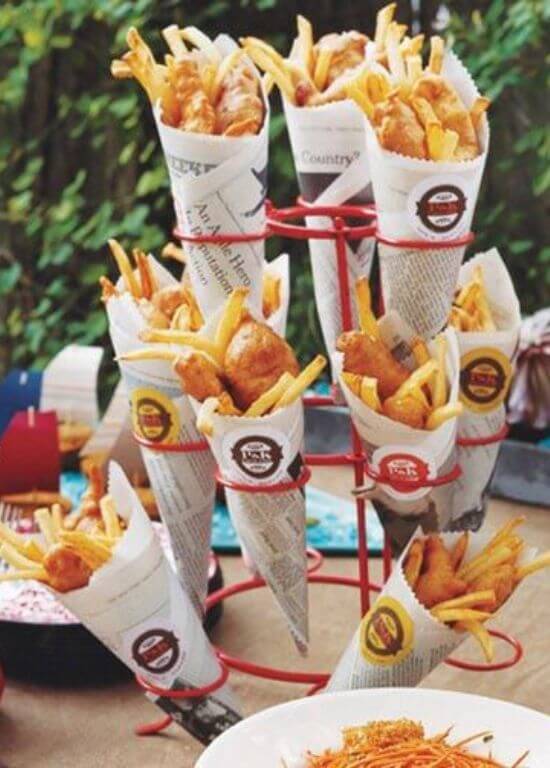 Fries are hard to deny. If you run out of time, go for French fries and chips and wrap them in small food-grade papers. Put it on the tier like this. Also, you can add sausage, cheese, or mushroom fritters too. Don't forget to add mayo, tartar sauce, or ketchup. This food idea is suitable for boy's or girl's parties. Guess no food will be left behind because everyone will be busy munching.
20. Sour Patch Margarita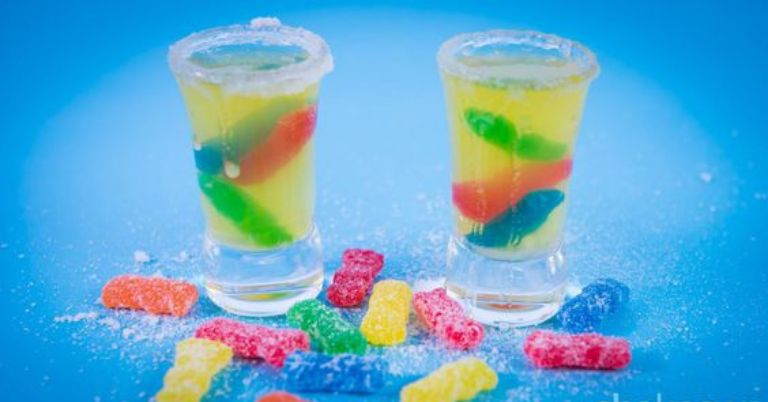 Who says jelly cannot be made as a refreshing beverage? By making this sour patch margarita, you can provide a new vibe that is safe for teens. The taste is sour, fresh, and fizzy! It is like having an authentic margarita for young people.
---
Latest Post:
---
Conclusion
There is no confusion anymore when preparing a teenage food party! The ideas above are the best options that you can have. Whether you choose one of them or select some of them to give an undeniable teen party, the most important one is they can have fun together!
What is the best finger food for a party?
Mini burgers and mini sandwiches are the best finger foods for a party. The guests can enjoy the savory foods with protein but still have room for the main course. Also, everyone loves burgers and sandwiches!
What is the most popular party food?
Pizza is the most popular party food. Since it is easy to order if you run out of time. Pizza also has various flavors and toppings. So, you can call or bake more than one flavor to fit the guests.
What is the most popular party snack?
Cookies. For teenage parties, cookies are the most popular snack. You can pair cookies with smoothies, milk, or even milkshakes. Cookies are also suitable for tea time or movie time. You can choose the size based on your teenager's preference.
Latest posts by William Niocolas
(see all)