Having breakfast is really important to start our day, including for teenagers. Since they have many activities at school, starting their day with a proper breakfast is a must. But sometimes, as parents, we understand how difficult it is to prepare an appetizing breakfast for them. Teenagers, sometimes, are as picky as toddlers when it comes to breakfast.
According to Better Health Channel, many studies believe that having breakfast not only fulfills your energy after a long overnight fasting period, but also it helps to reduce the risk of diabetes type 2 and heart disease in the long term. As the teenagers who start to focus on diet, breakfast is a key role to keep their weight stable.
In fact, although you already tell the teens about the importance of breakfast for their daily lives, they tend to not listen until they find that their breakfast is delicious and exciting to try every day. So, even if teenagers like to stay up all night, facing a morning rush every day, you still have to try to give them time for breakfast or prepare breakfast that they can eat on the way to school. Here are easy and quick teenage breakfast ideas that you can make right away for young people at home.
1. Pizza toast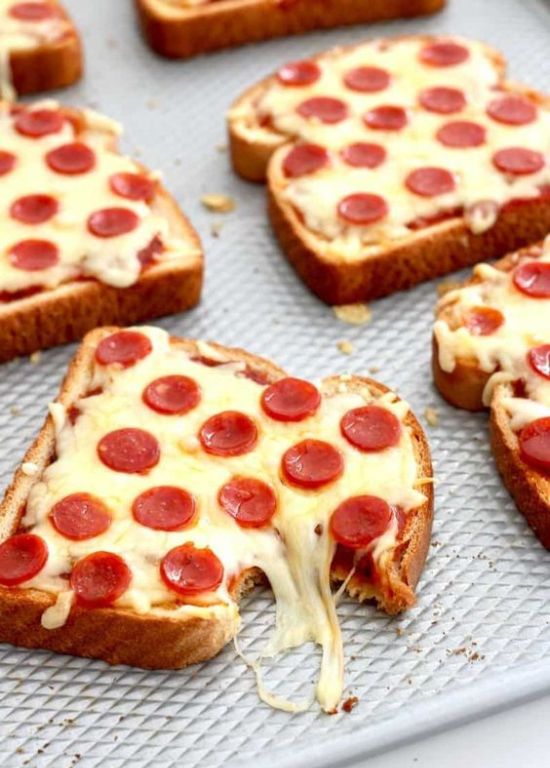 Teenagers love pizza. You can try making pizza toast easily with bread, sausage, butter, and mozzarella cheese. Also, adding ketchup and some mushrooms will be great for the pizza toast. The ingredients are easy to find in your kitchen and the recipe is easy to make as well. So, this quick bite fits your busy teenagers.
2. Choco banana french toast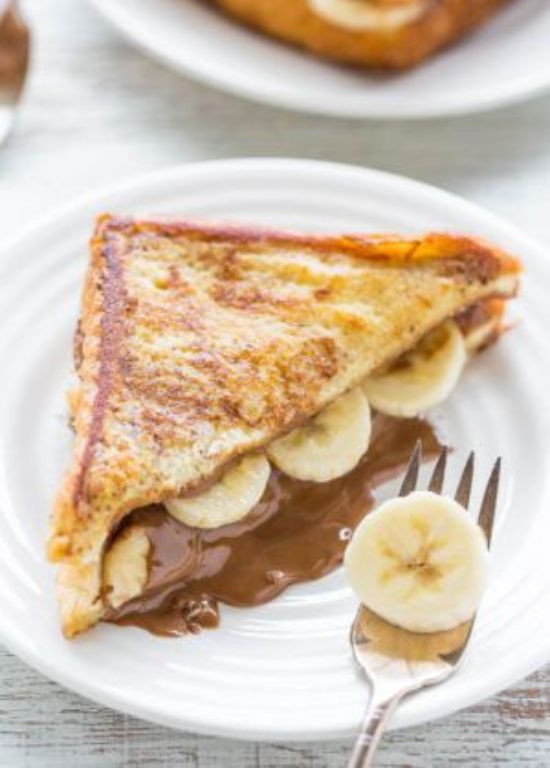 Bananas are good for giving you energy in the morning. The fruit is tasty as well and suitable for French toast. Fill the toast with chocolate jam and banana to bring a sweet and savory taste to your french toast. Guess your children cannot deny this breakfast idea because they can make it by themselves as well and bring it to school if they don't have time to munch it at home.
3. Ham and cheese rolled up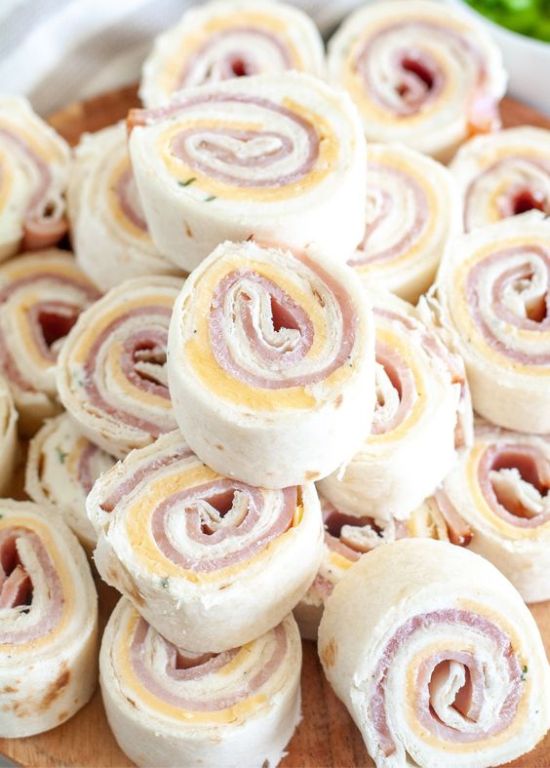 Sometimes, teenagers tend to be picky and choose small bites for breakfast. It is, of course, overwhelming for parents, especially moms, since they are not kids anymore, but you have to prepare a small bite for them. These ham and cheese rolled-ups are suitable for them. Basically, it is like making a sandwich but you just have to roll it up and cut it into small pieces. So, your teenagers will be attracted to eating it in the morning.
4. Cereal pancakes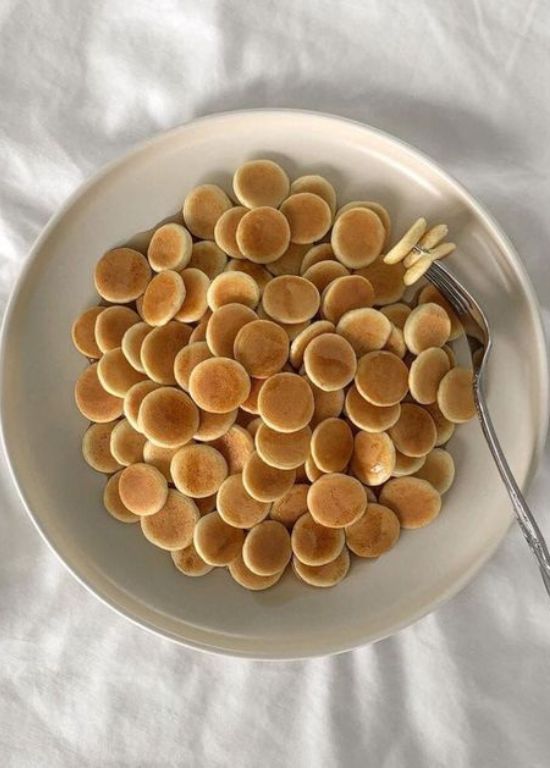 Get bored with the common pancakes? You can try making cereal pancakes for your teens. It is super easy to cook because you just have to pour the mixture, using a small spoon into the pan. Also, you can add the topping or just milk, like consuming the cereal generally. It is such an excellent solution for the teenagers who just get bored with a common breakfast menu, but you don't have to buy a new item for the new menu.
5. Baked bacon and egg potatoes
Run out of bread? No worries, because you can substitute the bread with potatoes. This teen breakfast idea is full of protein and carbs for young people. You just have to cut the potatoes into two pieces, add the ham and eggs, sprinkle the basil on top, add salt, and pepper, then bake it in the microwave. Oh, this super yum breakfast menu will boost your children's energy during the school day. The taste is flavorful and addictive.
6. Ham and Cheese Eggs Cup
Ham and eggs are the best combo for breakfast. They are high in nutrients, energizing for the teenagers, and delicious for sure. If you lack an idea about how to make an appetizing breakfast menu, you can try this one. Put a ham slice on the mold, and add beaten eggs, cheese, and basil. Then bake them all in the oven. You can make some at a time. So, all of the family members can have breakfast quickly although they are in a rush.
7. Savory waffles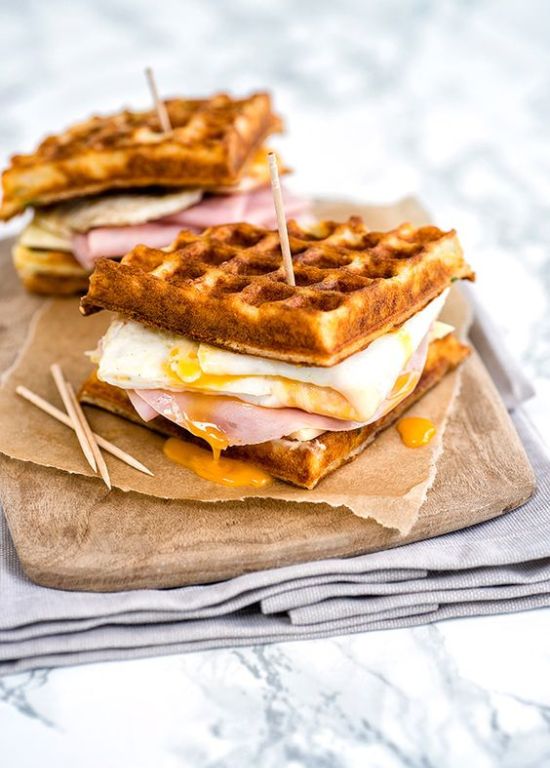 Waffle with maple syrup and fruits? Well, it is pretty usual and sometimes boring for teenagers to eat breakfast like that. You can innovate by changing the menu by adding ham, eggs, and cheese and making the waffle as the buns. A savory waffle will give a new spirit for your children to start the day. Plus, no extra effort to do it.
8. Conventional sandwich to-go
A to-go sandwich is one of the answers if your teenagers are not that picky while having breakfast. If you want to change the fillings, you can do it. For instance, changing ham with tuna or using a bolognese sauce as the fillings will give a savory taste for the sandwich.
9. Classic french toast
Classic French toast never fails. It fits for rush morning. Adding maple syrup or honey, and berries will be great. If your teens don't have time, pack it and put it inside their bags, so there is no reason for them to skip breakfast. Super easy and tasty!
10. Burritos
The fillings for the burrito are quite the same as the sandwich, but the tortilla will give a new sensation for your teenagers to enjoy their breakfast. It is one of the excellent solutions if you don't have any bread yet and have no time to buy it. A quick breakfast can be done easily since making this idea is pretty easy. It is not the only favorite for the teens, but also for the whole family member for sure.
---
---
11. Baked sweet potatoes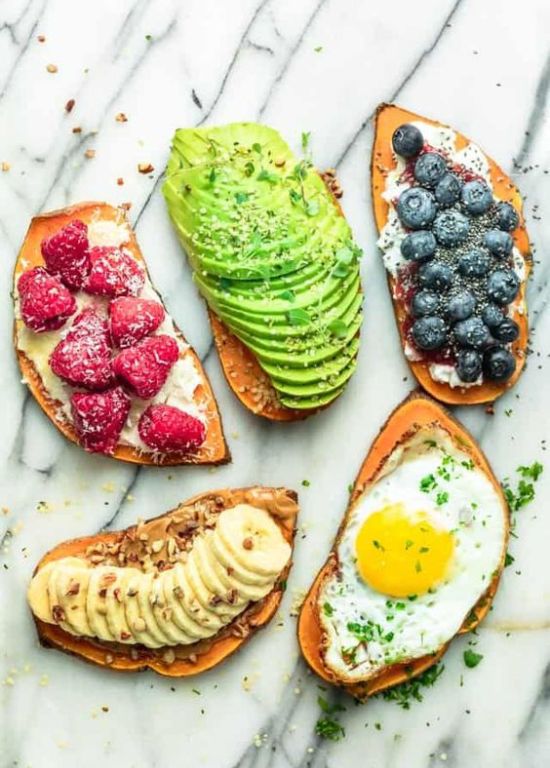 Sweet or savory breakfast? You can ask your teens the night before in order to prepare breakfast ideas for them. Then, surprise your teens by making baked sweet potatoes with various toppings. For the savory, you can have eggs and cheese, while for the sweet one, you can add the fruits or honey to it. It is so delicious!
12. Peanut butter banana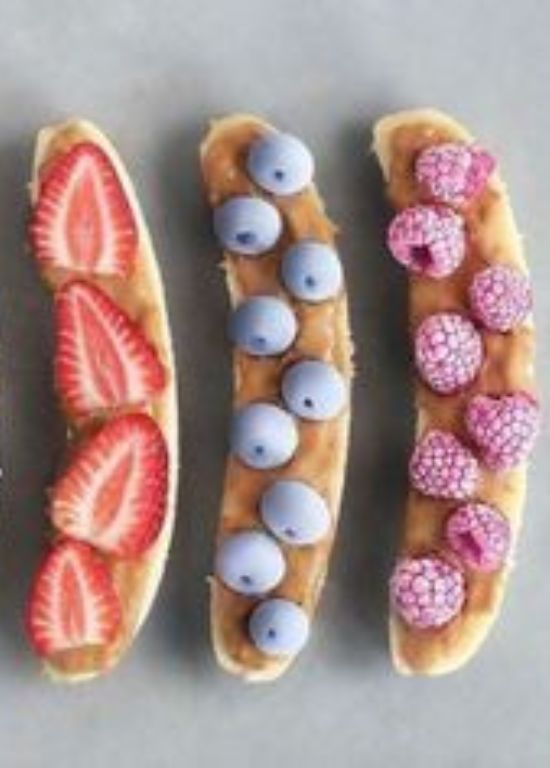 When your teens don't want any carbs intake from bread, tortilla, or any gluten things, you can provide bananas, peanut butter, and berries. To make it tastier, you can grill the banana for a while or just serve it as it is. This high-nutrient menu is simple yet covers the energy that your children need. Also, the look will make them capture it first.
13. Oat and fruits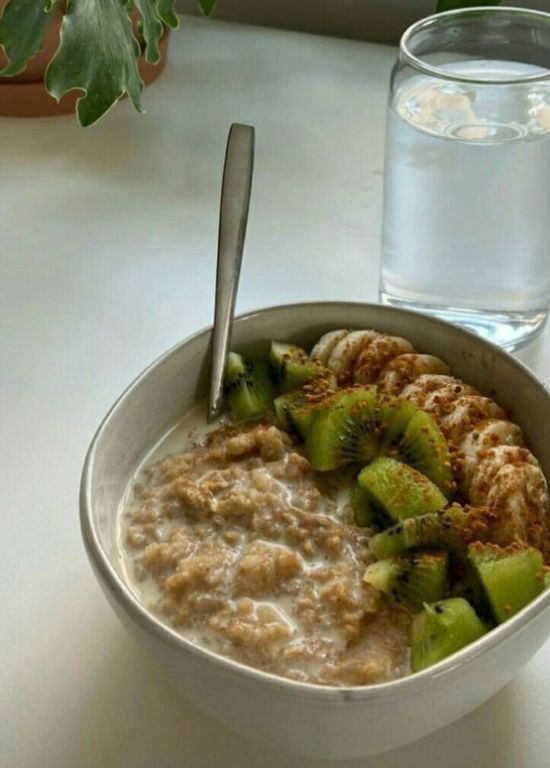 Oats are not that old menu for teenagers. This one is super healthy, delish, and your teens can add the topping as they want. Either it is fruit or protein. Also, making oats is not that difficult. You can leave the oats in the oven or microwave and let them cook while you prepare another thing.
14. High protein grilled chicken
If you have a lot of time to prepare a super delish and complete menu like this, then go ahead! Grilled chicken with veggie will be a good breakfast menu idea for teenage boys since they need full energy to seize the day, especially if there is exercise during that day.
15. Choco granola and fruits
As your teenagers are already concerned about the products they consume and say no to gluten-containing ones, you can prepare them a granola or oats, peanut butter, almond, or other seeds and fruits for their breakfast. The ingredients are healthy and safe for gluten-free people, although you think that your children still need more fat, but it is better than they just skip breakfast.
16. Toast and smoothies
Toast with banana, apple, and smoothies will make your teens have a full stomach and ready to go to school. Since the menu is full of vitamins and rich in nutrients, they won't feel bloated. Also, smoothies will help them to feel full longer than before. So, there's no reason they cannot focus at school due to feel hungry earlier.
17. Complete breakfast
Bagel and ham and eggs and avocado. Your teens won't complain about these full menus, especially your boys. Add extra cream cheese or ketchup to give a more flavorful taste on this breakfast menu idea. Basically, you just have to fry the ham or bacon and make scrambled eggs. Other than that, let your children help you serve the food on the plate.
18. Cereal
A savior when you are not home to make them breakfast. Let's put cereal in the kitchen and let the kids enjoy their breakfast very quickly. It is one of the lazy yet full breakfasts for them. Just make sure the milk is available in the fridge.
19. Baked brownie
Baked brownies are not only good for dessert, but also for breakfast. Actually, you can have a no-bake or baked one based on your preference. This sweet treat will boost the mood of your teenagers if they feel bored with something savory and full of protein brekkie in the morning. Sometimes, you can allow them to have a breakfast like this once in a while.
20. Custard yogurt toast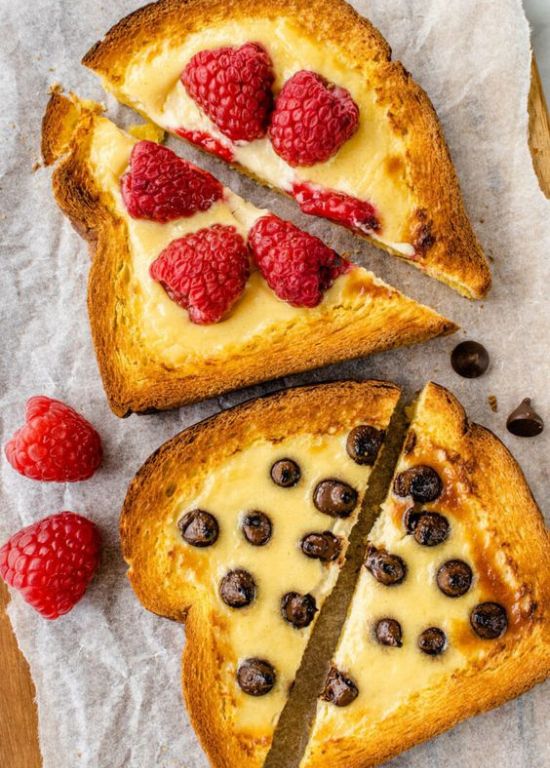 Crisp custard yogurt toast is a very refreshing way to start the day. The sour and sweet taste meets the crunchy toast that will excite your teens to sit down and enjoy their breakfast. As parents, you can unleash your creativity to explore a more rich flavor of breakfast recipe yet still simple like this one. Also, the look is too appealing and cute not to be captured.
---
Latest Post:
---
Conclusion
Preparing breakfast is perhaps tiring and sometimes overwhelming for teenagers. They often tend to skip breakfast due to getting up late. But as a parent, you cannot just stop right there. These teenage breakfast ideas will help you give a high-protein breakfast to your teenagers.
How do I get my teenager to eat breakfast?
By preparing a quick bite breakfast for them. If still, they don't have time to do it, make sure you pack the breakfast in the lunch box. So, they can enjoy breakfast on the way to school. A simple toast will help them get some energy in the morning.
Is teenage breakfast necessary?
It is pretty necessary for teenagers to get breakfast. They have a tight schedule at school, and their bodies are still growing and need complete nutrients every day. So, they have to get breakfast, even if it is only a banana with peanut butter.
What happens if teens don't eat breakfast?
Teens will find it hard to stay focused at school if they don't eat breakfast because they feel hungry during class. They tend to feel sleepy as well, and if they are used to skipping breakfast, it may lead to indigestion.
What are healthy breakfast ideas?
Having oats, bananas with peanut butter, and toast with eggs and cheese are pretty healthy breakfast ideas for the teens. They are all tasty, easy to make, and provide complete nutrients and energy for your children to go to school.
Latest posts by William Niocolas
(see all)