Who doesn't like taking photos? Especially, teenagers, they like to take a photo, even a selfie, with their squad or besties and siblings. Teenagers like to explore the best spot for a photoshoot. They try to make it natural, aesthetic, and chic at the same time.
Teenagers often find one-of-a-kind poses too. So, through this article, we try to help find inspiration for young people in order to get the best, aesthetically chic teenage photoshoot ideas. Check it out here!
1. Looking down at the camera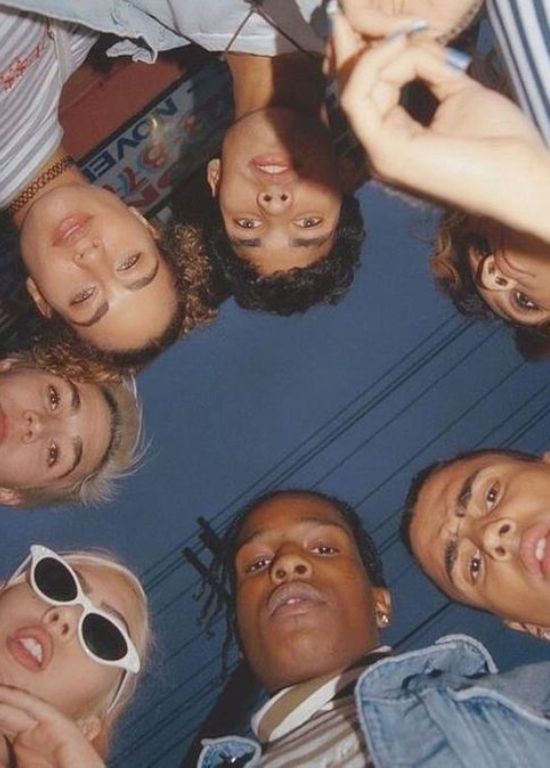 If you and your best friends plan to take a photo yet cannot decide on the right pose for all of you, no worries! This effortless pose will help you get the best photo. You just have to make a circle between you and your best friends, then place the camera in the middle but on the bottom. So, both of you will look down at the camera. You can smile, make a fierce expression, or do any pose that you feel comfortable with. It is suitable for gangs with boys as well.
2. Sit down and look up
It needs help from another person to take a photo in this pose. Because you have to sit down together with your bestie and look up at the camera with a fierce expression. Don't forget to put on light makeup to avoid a pale face. Also, it is better to do it outside because you can combine the sunlight in your photo. The key to getting the best picture is, to sit and look up naturally.
3. Pinch the hair and smile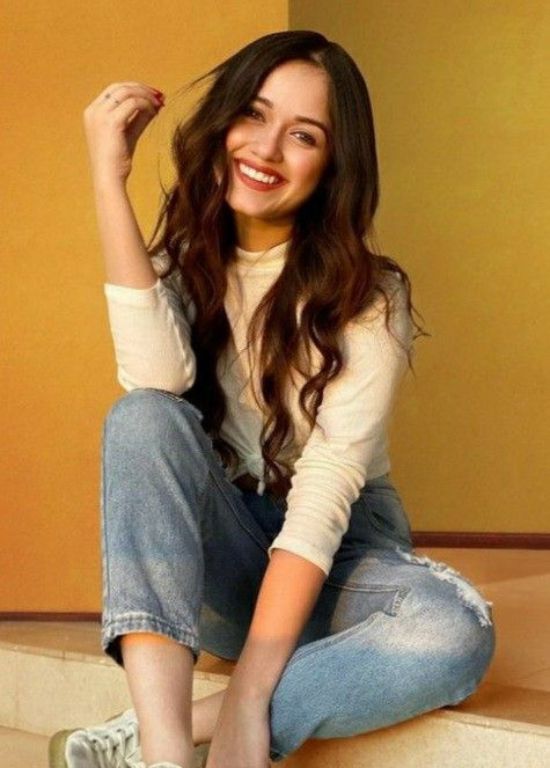 This is a cute and timeless pose. You just have to sit down naturally, fold the legs, pinch the hair, and smile. A pose like this can be done indoors or outdoors, depending on your favorite spot. Also, you can wear your comfortable outfit and light makeup to make your face look fresh!
4. OOTD at car park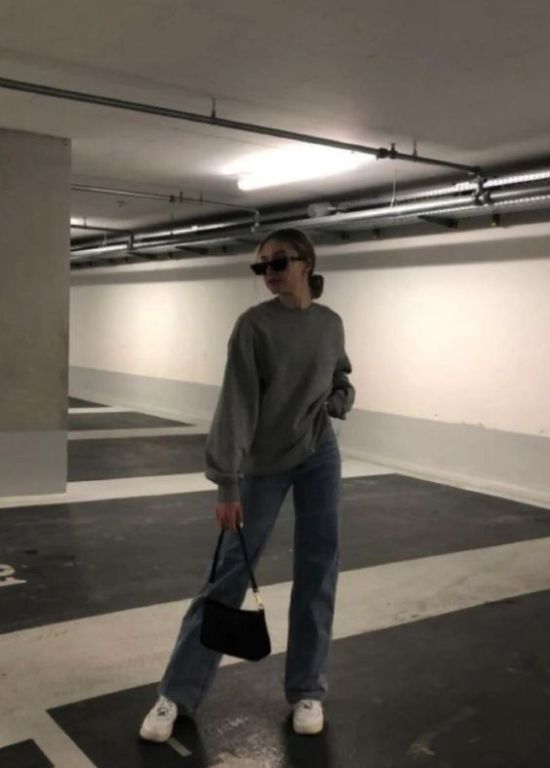 Taking an OOTD (Outfit Of The Day) photo is pretty common and useful nowadays. If you like this activity, you can steal this pose. Who says you cannot take a picture in the parking lot? The dim light of the parking lot will create a new silhouette for your photo. Strike a natural pose without having to look at the camera, and it is ready to post on your social media!
5. Too shy to look at the camera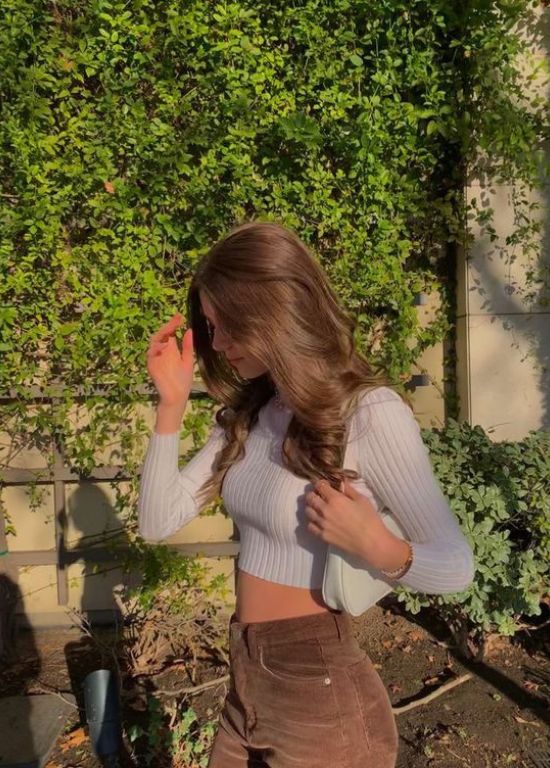 This is such a smart teenage photoshoot idea for those of you who are often shy and have no idea how to show your expression to the camera. You can ask your friend to take a picture of you from the side. To make it look more natural, you can pretend to touch your hair and look down a little.
6. I am not yet ready!
Although you are already ready to pose, this "I am not yet ready!" pose can be done for you. It is a cool teenage photoshoot idea, especially for a shy person. You don't have to express your beauty on camera. Just wave your two palms in order to avoid the camera naturally, but your body still strikes a great pose. So, a gorgeous outfit is a must!
7. Boys, look up!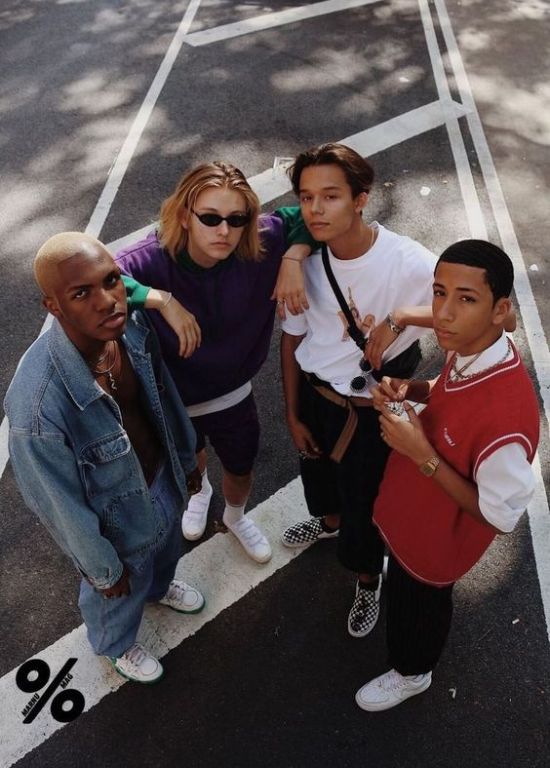 Calling all the boys who are often stuck about how to pose with their friends. Here, you can just look up at the camera and ask another person to take a shot. Smiling or not is not a problem. The thing is, you look up as naturally as possible and prepare for a comfy outfit to wear. Also, stand up straight, so there is no doubt in your pose.
8. Facing the sun
A pretty and effortless pose for you and your bestie! It fits for the spring or autumn photoshoot. You can go outside, sit on the bench or in the seating area in the middle of the garden or park, then face the sun. Since you need sunlight and don't want to burn your face, it is better to take a photo in the morning or when the sun wants to set. Close your eyes and feel the sunlight hitting your face, then you can have an aesthetic photoshoot idea.
This is the easiest pose yet exciting to do. Literally, you can do it whenever you go with your friends. The most comfortable time to do this is when you visit your friends or vice versa. All of you only need to lie down, show a happy face from both of you, and…done! You have a new photo with your bestie in a cool pose. Although it looks close to the face, the expressions that come from both of you will describe the moment.
10. On the car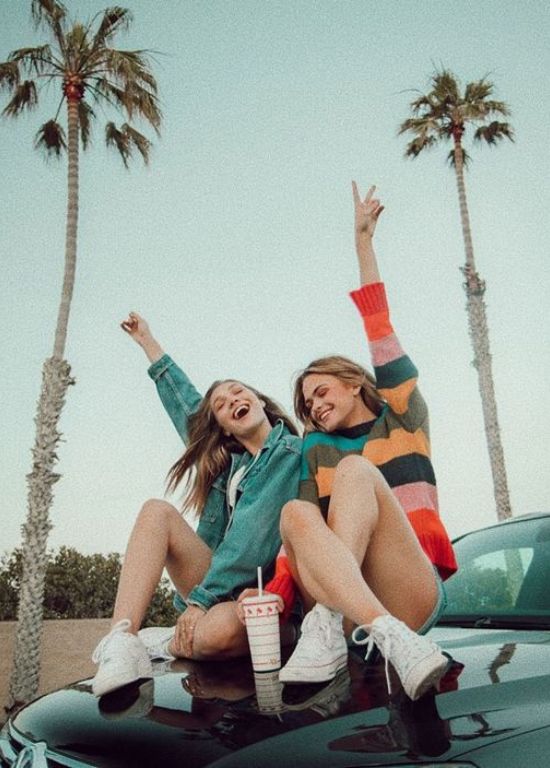 Going on vacation with your best friends? Don't forget to take a fabulous photo together with them. This pose is super easy because you can just show how happy you are during the adventure. Go up to the car and strike a pose when you take a break for a while. It is the moment that you cannot take back.
---
---
11. All about the blue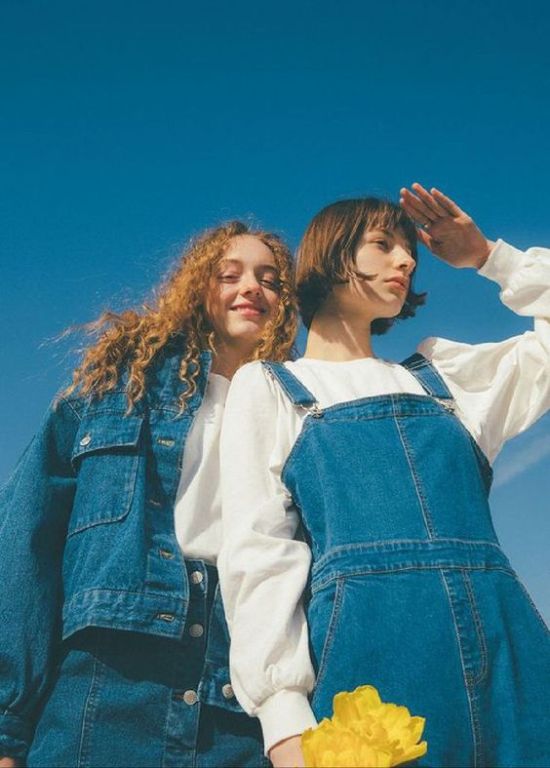 There is no feeling blue when you take a pose with all the blue themes like this one. One spring day will be a great time to do this pose. Be ready with a blue outfit, such as blue jeans like this, and take a pose from a low angle. You can see the camera or not based on your preference. The blue sky and blue outfit will give a fresh feeling to people who see this photo.
12. Soap bubbling together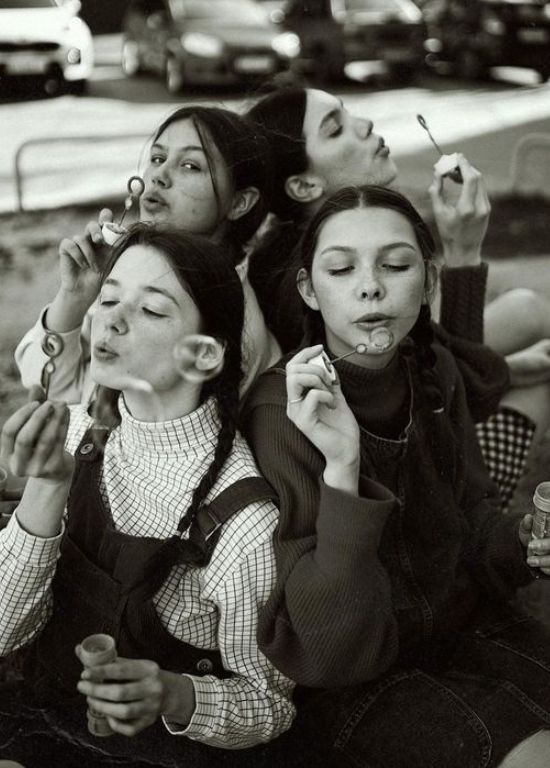 Classic with black and white effect as the finishing. This is suitable for vintage enthusiasts. You can dress up in vintage style and play with soap bubbles together with your friends. No need to look at the camera because you just focus on bubbles. Do it outside at the park or yard to give a natural effect that you are having fun outside.
13. Colorful glasses with 90s vibe outfit
Cute, adorable and colorful poses that you can do together with your teenage squad. Also, it sparks a 90s vibe from the look and pose. You can wear colorful sweatshirts, glasses and pose like this together. If you have a tripod, you can do it yourself without asking another person to do it.
14. Do make up
Have no idea how to pose for a photo? A candid theme picture can be a solution. You can retouch makeup for your friend and ask another friend to take a picture from the mirror. Do it naturally as if you are really retouching the makeup. Also, the photo that is taken from the mirror will give better results than the photo that is taken as it is with the same pose.
15. To the beach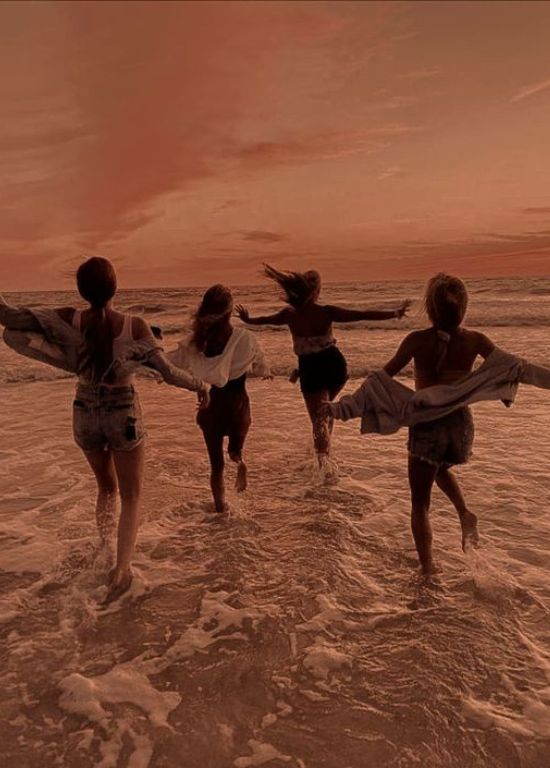 When you go to the beach, never forget to take many beautiful moments! If you are not into showing your expression in front of the camera, you can do this pose with your gang. It is taken from the back while your squad runs to the beach and is ready to have fun together. For the greatest result, you can edit by adding the filter to enhance the holiday vibe.
16. Have fun at the supermarket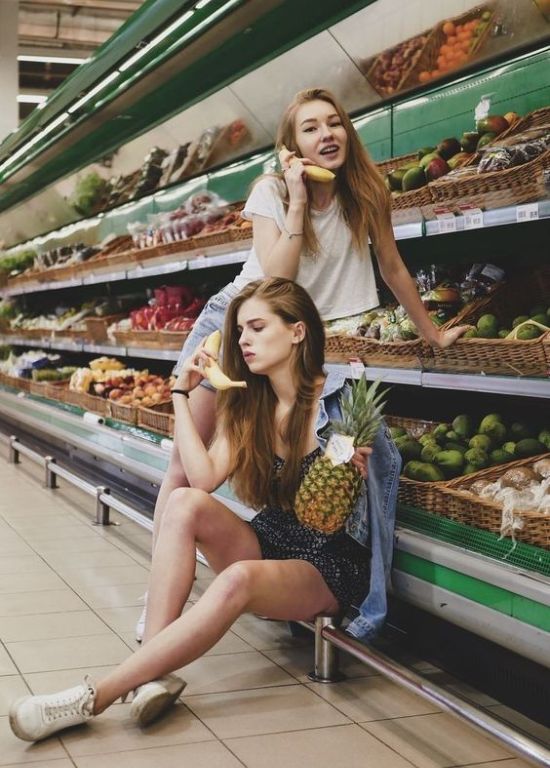 Teenagers usually love to explore many things with their friends, including taking a photo while grocery shopping. You can do this photoshoot idea too as long as the supermarket is not crowded. Doing fun and a bit silly pose will be a great experience for you and your friends. Plus, the lighting in the supermarket is more than enough!
17. Sharing is caring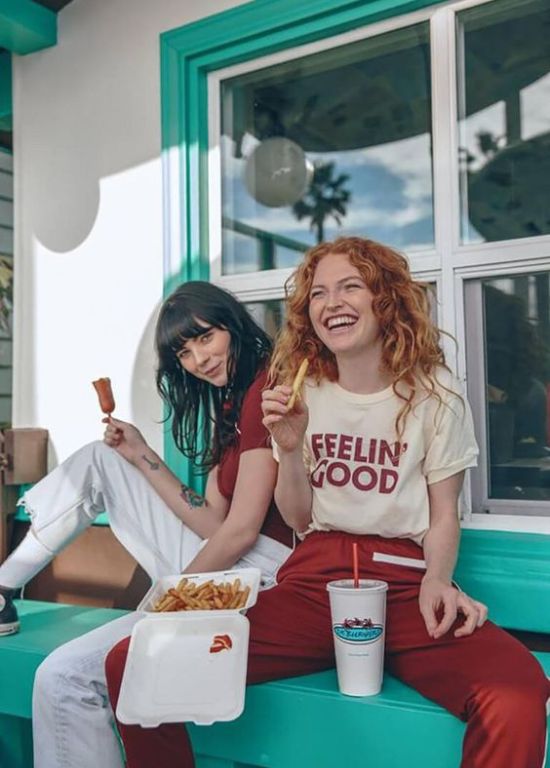 Having a lunch or snack together with your friend is something regular that you can do, right? Then, why don't you capture the moment at your favorite diner? You don't have to do much posing because the moment you enjoy the food is the best pose you can do ever!
18. At the laundromat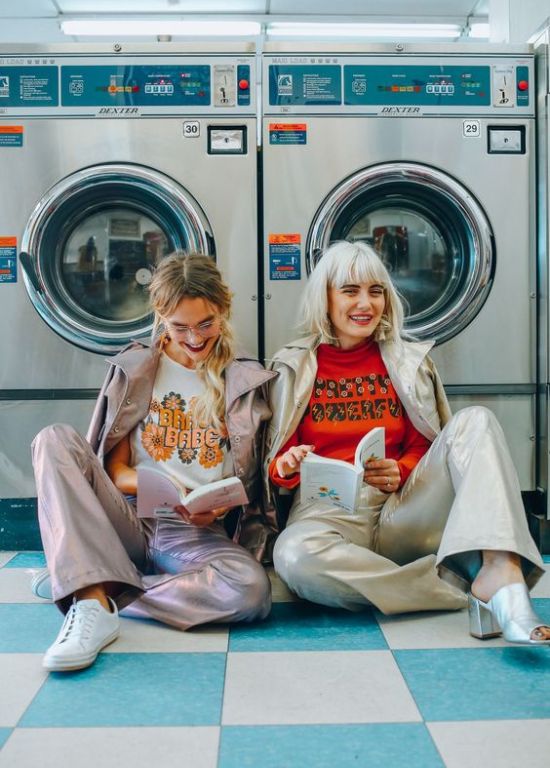 Who says you can do an aesthetic pose at the laundromat? Currently, striking a pose in an uncommon place is becoming popular. It is effortless because you can set the timer and do the pose, especially when the place is not crowded with customers. You can do it with your friends or alone. Sit down in front of the washing machine and give your best pose there.
19. Enjoying cotton candy
This fits the idea of a photoshoot in an amusement park. You can wear a couple of shirts with your bestie and do this adorable pose while enjoying cotton candy. The summer holidays will be a great time to capture this unforgettable moment. For the background, you can look for your favorite ride to do this pose.
20. Bubble gum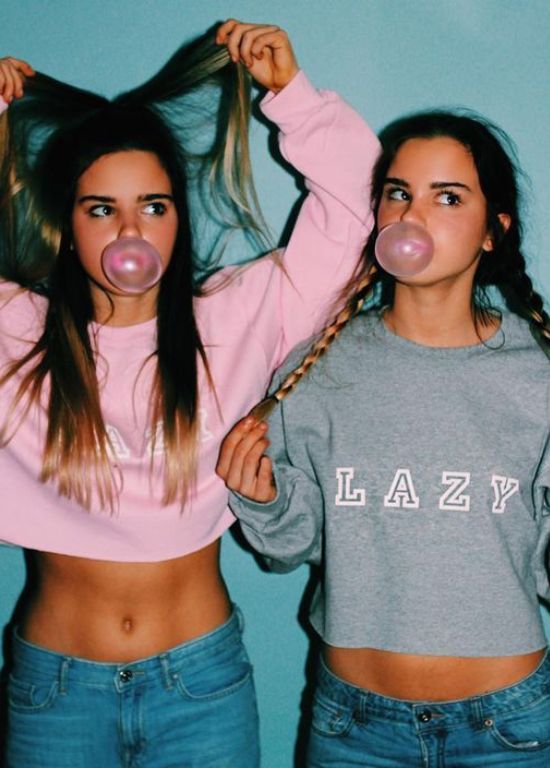 Want to add the photo but don't know how to pose? Then you can get inspired with this teenage photoshoot idea! If you and your bestie love bubble gum, chewing and making a bubble through the bubble gum is such a cute pose. It feels like a 90s vibe, and your expression will go naturally pretty on the camera.
---
Latest Post:
---
Conclusion
What's your favorite pose above all? Want to try them all? There is no problem if you want to try them all with your friends because capturing the moments during the youth era is the best thing that you can do to remember the good old days later.
How do teens pose for pictures?
By standing, sitting down, or lying down effortlessly. Sometimes they tend to not smile, show fierce expressions, or cover their faces with their hands as if they are not ready to take a photo.
What is the best theme for a photoshoot?
A preppy aesthetic will be the best theme for a photoshoot. Currently, the 90s vibe becomes popular again and you can adapt the outfits and styles from the 90s with a modern touch.
How do teenage boys take pictures?
As we recommended before, teenage boys can take pictures standing by looking down or looking up at the camera. No need to smile, and it is better to take photos together with their squad. Also, pretending not looking at the camera usually results better.
How can I look slimmer sitting down?
By taking a photo at a high angle. You also can fold your legs to cover your belly. Moreover, dressing up in dark colors will help you look slimmer too.
Latest posts by William Niocolas
(see all)