Playing a board game is always fun to kill boredom. As the teens that live in the modern era that is full of the latest technology, including various social media that makes it hard to leave your smartphone, playing board games never goes out of style. That fun, attractive and challenging feeling still can be felt easily. Board games for teens are a good idea to spend your holiday with your friends without having too much effort for having fun, but still in a high quality bonding time.
Here, there are 20 fun and attractive board game ideas for teens that you can try indoors or outdoors with your squad, classmates, or even your siblings. Beware of getting addicted and you don't want the game to stop until you win. Check them out below and leave your smartphone now!
1. Let's get wasted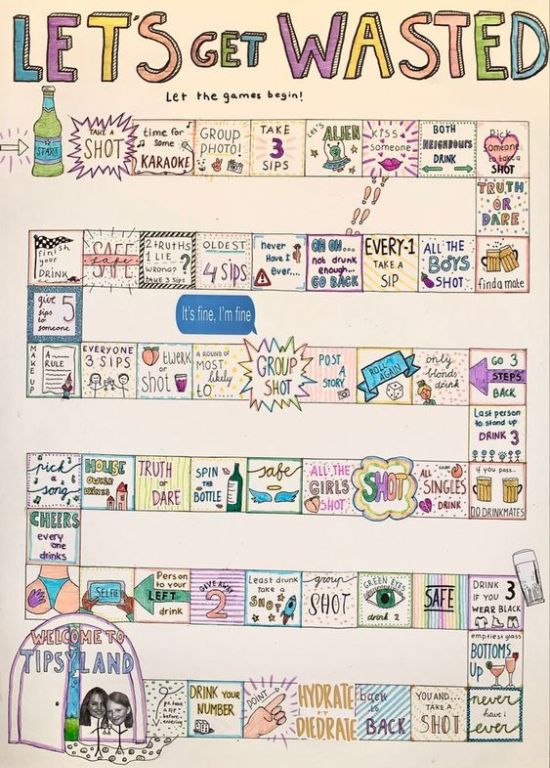 Although this game needs alcoholic drinks, you can change the drink with a unique one. For instance milkshakes with extraordinary taste or you can create juice or some beverage with herbs or spices. Make sure it is still safe to consume. You can have the real alcoholic drink once your age is allowed.
2. For The Girls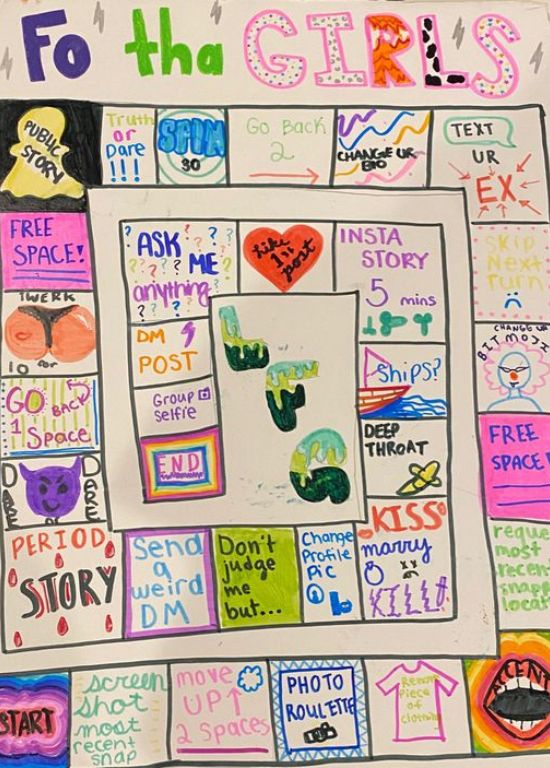 This board game fits for a pajama party or sleepover with your bestie. Some of the games can be modified and adjusted based on teen ages. So, you can play it safe and free. Your parents also won't feel worried if they find this board game in your room.
3. Name 5 Things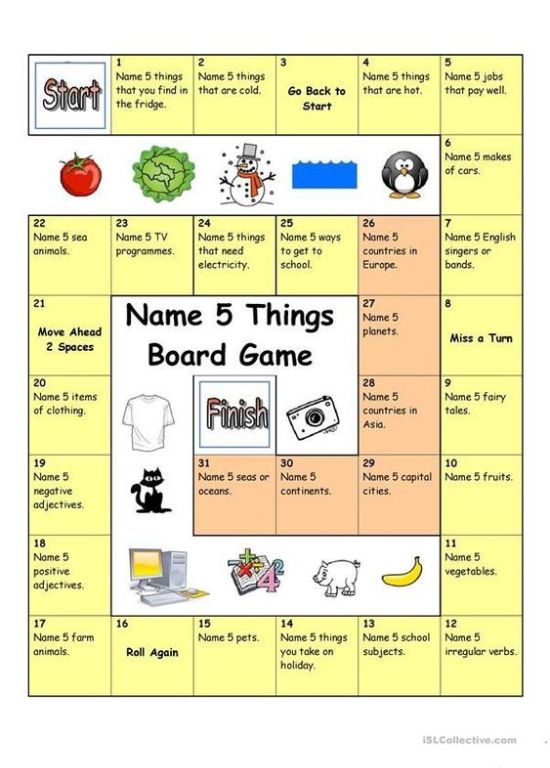 When you think that this game seems childish, you should think again because it is very attractive and improves your knowledge. It is suitable to spend your holiday, so your brain can work even though school is off. Moreover, usually, you can mention some random names in order to win, right?
4. Giant Scrabble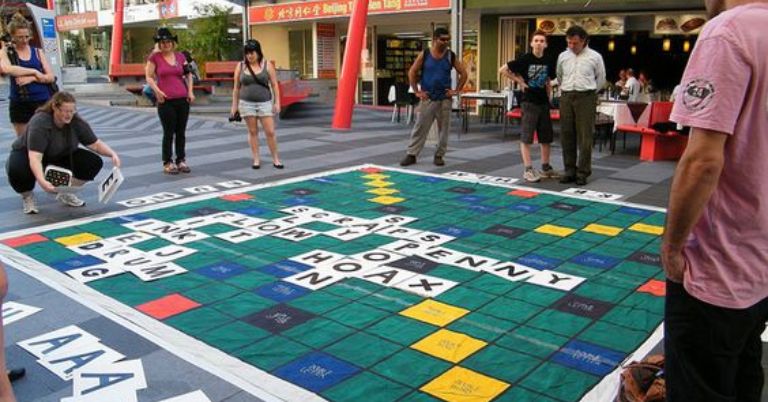 Scrabble is always fun and exciting to play. To make it more fun and alive, you can create a giant board for playing scrabble. Then you can invite your friends and ask them to play it outdoors. It must be more thrilling and eye-catching because that giant size of scrabble is really happening nowadays.
5. Monopoly netflix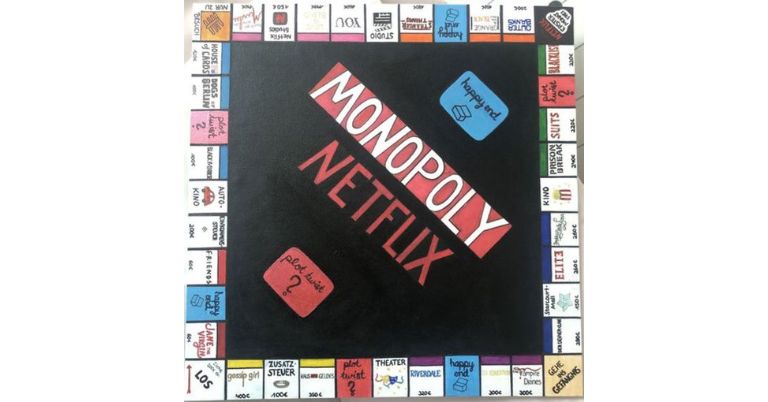 Have a plan for a sleepover with your squad? Then this Monopoly Netflix is one of the best board games for teens like you! Instead of being confused about choosing the series or movies you want to watch, why don't you watch it by playing this game before? It can be more surprising, exciting, and fair, right?
6. Game of Emotions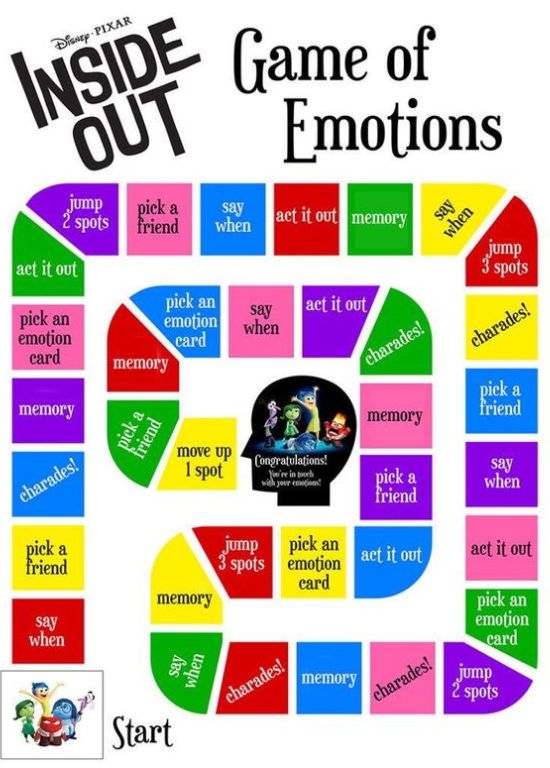 Who doesn't know this movie? A famous movie that can be adapted for a fun board game! This board game also helps your friends to show their expression during playing. It stimulates shy people to understand more about their feelings. Guess, it is not an ordinary game! You can play and have a bonding time in one moment.
7. Use A Word
This game can be played with your many friends. You can use this printable board game or create your own version with the same goals. It will improve your creativity to make a sentence spontaneously by using the word that has been chosen while the dice is rolled. To spend the time during holiday, such as during summer camp or sleepover at weekend, this is an ideal game for teens.
8. Guess Who?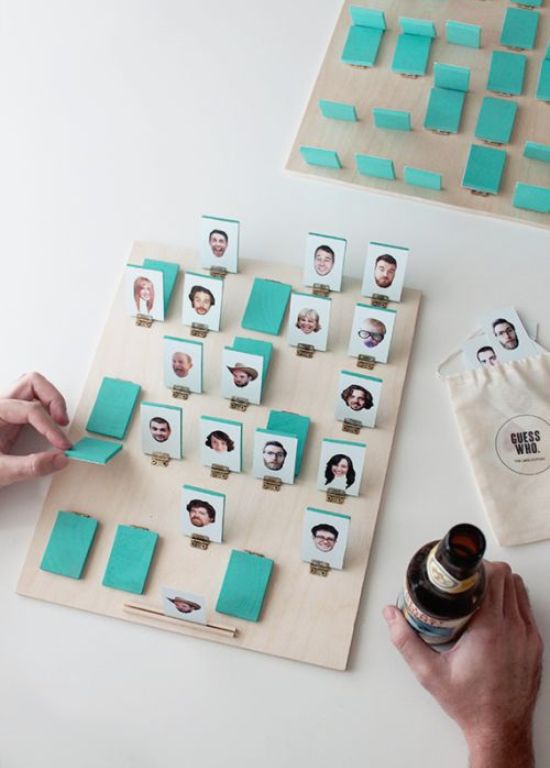 The most fun board game that you can freely modify to be played among your teen besties. This 'Guess Who?' board game is pretty exciting if you can choose the tricky people that your friends find hard to guess. You can mix between the public figures and teachers! So, their memories will be mashed up as well while playing.
9. Ludo
Who doesn't know this legendary game? Ludo is a simple board game, but it really helps for spending leisure time or just killing boredom. The rule is pretty simple and it makes this game not only become a favorite for teens, but also adults. Watch out for your friend's token near you. They can beat you easily and you have to start the race again.
10. Chess
The most famous board game that can be played between two persons, yet there are many people who are willing to watch. Yes, chess board fits for teens as well because it helps you to improve your brain to think about the strategy to win. Nowadays, chess boards have various colors and styles, so for teens like you, it must be cool to play this old school game with modern style.
---
---
11. Industrial land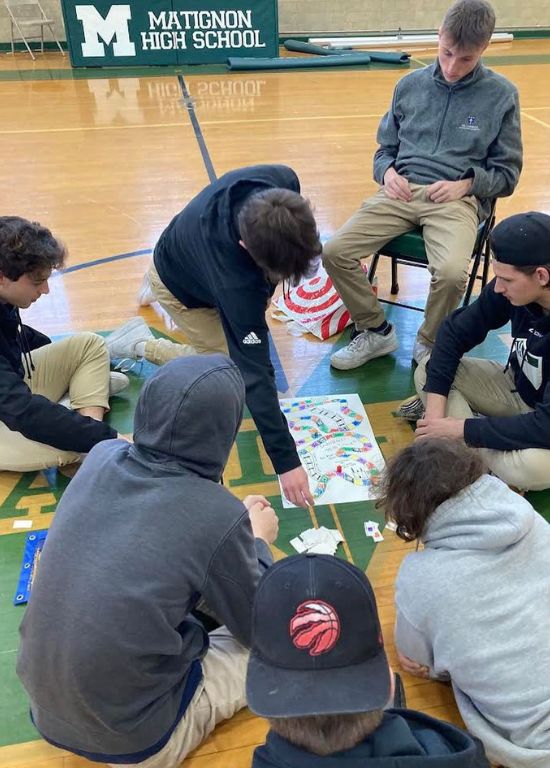 Creating your own board game is interesting. Just like these teenagers do. They create a board game at school and play it with an 'Industrial land' theme. So, basically it is like giving a clue and you should answer the question based on the theme you already made. It is pretty fun and increases your knowledge at school too.
12. Horrified
Horrified board games are easy to play for teenagers and have complete characters that will satisfy a comic and movie enthusiast. Although the set is dark and a bit mysterious, this board game has become people's favorite since there are various levels that you can play together with your friends.
13. Chutes and ladders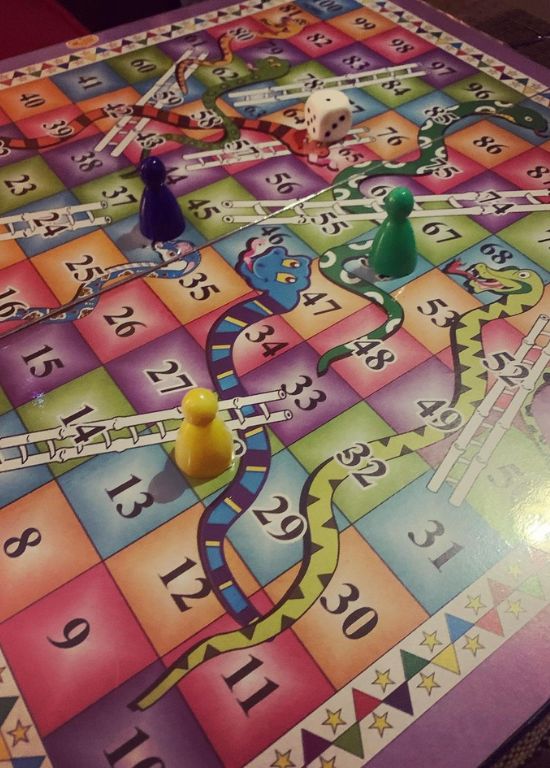 It is not only the most famous board game, but also this game will reminisce about your childhood. So, playing these chutes and ladders board games with your squad, especially if they are your childhood friends as well, will bring you back to the good old days. This kind of game is classic yet an excellent board games idea for teenagers.
14. Tic Tac Toe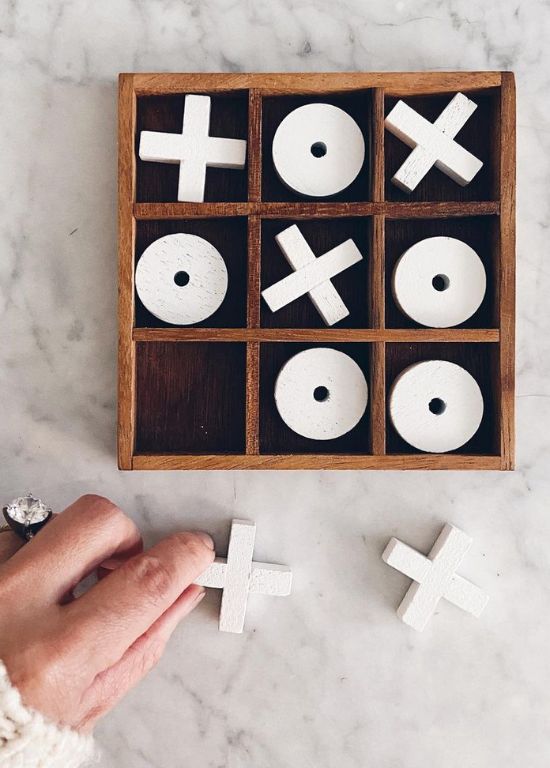 Tic Tac Toe is a game that can be modified based on the material that you want. With this material, you can have a tic tac toe board game. The game is still familiar yet the way it looks is fresh. So, if you invite your friends to play it, they will be more excited to try too!
15. 30 Seconds Game
Playing this board game for teens will be thrilling because you only have 30 seconds to answer the question based on the clue. Although you think the answer will be easy, when you only have 30 seconds, it must be challenging for you to think faster than usual.
16. Scrabble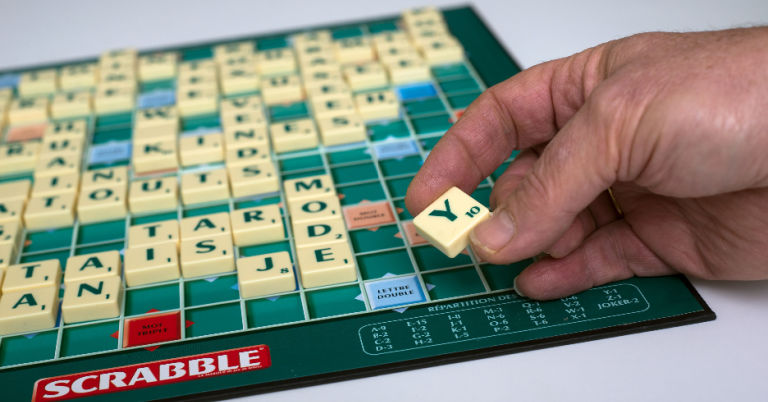 Scrabble is always a good idea. This time, the board game is in its usual size, so you can play it anywhere. This board game is addictive and makes you realize it helps you improve your vocabulary and spelling skills. Guess this board game is one of your and your teacher's favorite games as well.
17. NFL Deluxe Electric Football
A modern board game for playing NFL. It can be played by both girls or boys. The design is modern with electric features. So, it is more attractive to be played. This board game is suitable to bring during holiday for vacation too.
18. DIY Pac-Man Game
Who doesn't know Pac-Man? When you usually play it through video games, now you can play it as a board game. Yes, you can DIY Pac-Man board game and play it with your friends. It must be more interesting because you can play it directly and think to avoid the monster faster.
19. Monopoly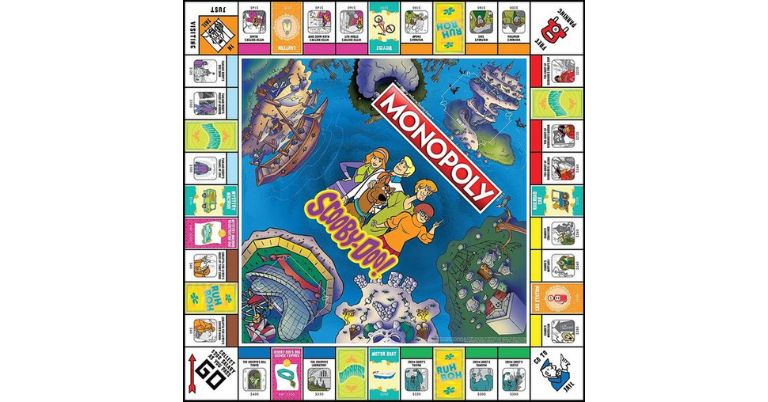 The most famous, legendary board game for all ages, we guess. Monopoly is the most exciting board game no matter the theme. You can play it with your friends all night long. The game becomes more intense while one of your friends just gets put in jail.
20. Girls Night In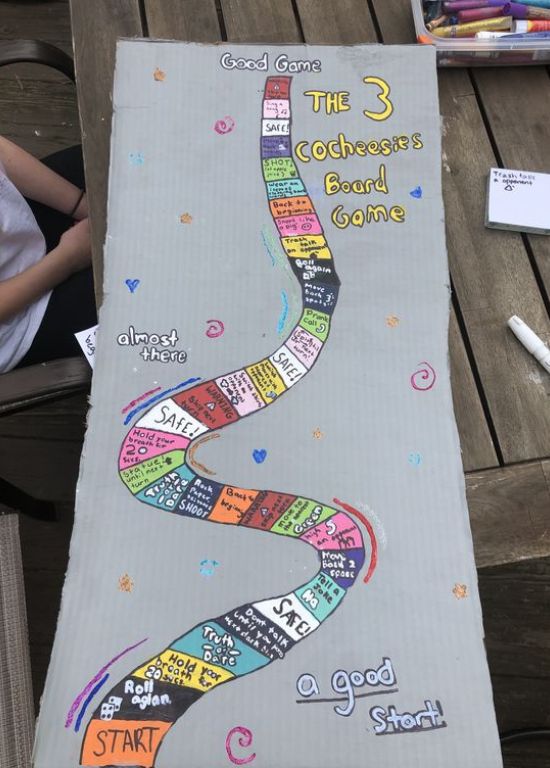 During pajama parties or girls night in, you can create this hilarious board game for your girls. The board game is very simple because you can fill the rules based on your preference. Then let them play it all night long. Make sure all of the rules are agreed by all the members too.
---
Latest Post:
---
FAQ (Frequently Asked Questions)
What is the most fun board game?
The most fun board game is scrabble. It can be played for many ages. Also, you can bring it to your school since your teacher would love to join the game too. Furthermore, scrabble is good for your brain to improve your vocab and spellings.
What is the number 1 board game?
Monopoly is the number 1 board game. This most famous board game has huge versions yet each version has many fans. You can choose what monopoly you want to play with your squad from morning to night because it is very fun and exciting.
What is the simplest board game?
Ludo is the simplest board game. The rule is pretty easy to understand as well. But still through its simplicity, the game is quite addictive. The race between each token's player is hard to miss until the winner is announced.
What is the weirdest board game ever?
DIY board games, such as let's get wasted, drunk dice, and truth or dare can be the weirdest board games. The game can be fun since you are happy seeing your friends get punished while playing or when they are forced to do what they don't like. While actually there are still many games that have benefits for bonding time with your best friends.
Latest posts by William Niocolas
(see all)